This Week in Quality Digest Live
Anthony D. Burns
Quality Insider
Six Sigma Psychology
Why do so many people believe in Six Sigma fairy tales?
Published: Friday, October 19, 2012 - 11:21
W. Edwards Deming spoke at length on the importance of psychology to quality. It's important because psychology provides a theoretical framework for understanding the differences between people. However, Deming did not consider the Asch Effect—the effect of group pressure on the modification and distortion of judgment—which has become very relevant to quality and the way it is seen by people today.
Imagine you have been shown slide 1, below. Then slide 1 is removed, and you are shown slide 2. You are then asked which of the bars in slide 2 was closest to the length of the bar in slide 1. The answer is obviously bar A. However, 75 percent of people will answer incorrectly at least part of the time, if they are placed in a group that intentionally answers incorrectly. That is, a majority of people will stick with the group view, even when they know the group view is ridiculous. This demonstration of conformity is an example of the Asch Effect, named after Solomon Asch's experiments during the 1950s.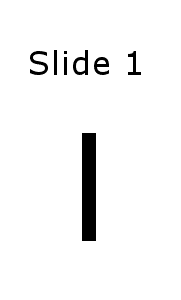 It is easy to think that Asch's theory could not possibly relate to the technical and scientific aspects of quality. However, consider the following two choices:
• Quality of a product can be improved simply by broadening its specification limits.
• Quality is inherent in the way a product is made.
The correct choice should be obvious. Deming pointed out that you can't inspect quality into a product. It is already there. Quality can only be improved by reducing variation. Changing specification limits alone does nothing to quality. Sadly, most people follow the belief that it does. They believe that defects, which are product out of specification, are the key. Six Sigma followers adhere to the words of their guru, Motorola engineer Bill Smith, who claimed that simply broadening specification limits improved quality. It doesn't; it simply allows more product to be passed. This has nothing to do with a product's inherent quality.
Real product quality has nothing to do with the specification. In fact, most buyers would consider a product that had wide specification band to be worse than one with a tight spec. Any methodology that has a specification-related name has flawed fundamentals. As Donald Wheeler pointed out (and was later quoted by Deming), "Conformance to specifications, zero defects, Six Sigma quality, and all other [specification-based] nostrums all miss the point."
Here's another pair of examples:
• It is impossible to keep any process in control for more than a day or so.
• Good quality is only possible if processes are kept in control.
Again, the answer should be obvious. The implication of the first choice is that it is impossible to predict the outcome of any process. It is therefore impossible to ensure that a product meets specification, no matter what specification limits have been set. This would seem utterly ridiculous, but incredibly, most people accept it blindly as part of Six Sigma doctrine.
The claim that all processes drift or shift by ±1.5 sigma was introduced by Mikel Harry. He claimed that in the "long term" of 50 measurements, which is two days if measurements are made hourly, all processes drift uncontrollably. His figure of 1.5 was based on a 1962 paper by Arthur Bender on tolerances in the height of a stack of discs. "Long term drift" of ±1.5 sigma has now been digested and regurgitated by Six Sigma folks as something real. Similarly, no one questioned why Bill Smith pulled his "1.5" out of thin air. No one questioned why Mikel Harry changed his stack of discs "proof" to a "correction" and then to a fudge factor that "would not be needed."
It is not surprising that the above sounds like a fairy tale. As Lewis Carroll wrote in Through the Looking Glass (Macmillan, 1871):
"'You see,' he went on after a pause, 'it's as well to be provided for every thing. That's the reason the horse has all those anklets round his feet.'
'But what are they for?' Alice asked in a tone of great curiosity.
'To guard against the bites of sharks,' the Knight replied. 'It's an invention of my own.'"
The 1.5 sigma drift, shift, fudge factor—like anklets around the feet—is also an invention. It is not real. There is no theoretical or practical evidence of any kind to support it. It doesn't exist, except in fairy tales. When uncontrolled processes do drift, they can drift by any amount, even many times Six Sigma's fictitious 1.5 sigma. We do not need fudge factors to guard against the bites of nonexistent sharks or the impossibility of control. As Wheeler says, "The best that can be said is that these numbers represent a triumph of computation over common sense." The Black Knight of Six Sigma has taken quality back to the Dark Ages.
Why do so many people believe these Six Sigma fairy tales? The Asch Effect explains it all. People follow the herd, rather than stand up and state the obvious truth.
The above two examples are exactly like Solomon Asch's bars. There are many more examples, but when companies start to appreciate that Six Sigma's fundamentals are so badly flawed, they may more readily see that the rest of Six Sigma doesn't get any better. Six Sigma's rejection of Deming and Shewhart, and preoccupation with normal distributions and the need to normalize, is just one example. Most people make the farcical Six Sigma choice rather than following basic logic and common sense. The reason is psychological: We are herd animals; we depend on the herd to survive. Survival depends on sticking with the group, no matter what our personal views may be.
Take as an example the Six Sigma evaluation that was carried out by the statistics department at IBM. According to Dan Rand, an internal statistical methods consultant and quality engineer at IBM Rochester, "We expressed concern with the thin theoretical and practical evidence for the 1.5 sigma shift, and the dubious means of counting defects and opportunities for defects. Our position paper was finally regarded as too disruptive to IBM's progress in defect reduction, which management wanted to credit to Six Sigma policies. The position paper was never distributed beyond the team that created it." In other words, they wanted to keep their jobs, so rather than boldly stating that the emperor has no clothes, they felt it was safer to follow the herd.
Deming was right about the importance of psychology. Although following the Six Sigma herd may be a safe path for individuals, it is very damaging for companies. Six Sigma has drifted aimlessly into lean Six Sigma and is seen as synonymous with total quality management (TQM). Even Mikel Harry claimed Six Sigma was "80-percent TQM." Sadly, the added 20 percent has put quality into reverse gear. Unfortunately, Deming did not provide a way to steer the herd working in companies around the world, back from the nonsense of Six Sigma to good quality.
About The Author

Anthony D. Burns
Anthony Burns, Ph.D., has a bachelor of engineering and a doctorate in chemical engineering from the University of New South Wales in Sydney, Australia. He has 36 years of experience and his company, MicroMultimedia Pty. Ltd., is responsible for the development of the e-learning quality product Q-Skills and its support tools.