This Week in Quality Digest Live
Chad Kymal
Management
Integrating and Standardizing QMS, EMS, and OHSMS Management Systems
An introduction to the basics
Published: Wednesday, August 8, 2018 - 11:03
There is a proliferation of management system standards and requirements globally. These management system standards are either customer or industry mandated. Many standards are becoming a requirement for doing business.
For example, ISO 9001 is a quality management system (QMS) standard with industry-specific versions such as IATF 16949 for automotive, ISO 13485 for medical devices, and AS9100 for the aerospace industry. ISO 14001 is an environmental management system (EMS) standard, and ISO 45001, an occupational health and safety management system (OHSMS) standard. All of these either already are, or are quickly becoming, threshold standards for doing international business.
There are yet other standards waiting in the wings that may soon become industry requirements for social responsibility or sustainability, laboratory management systems, and energy management systems. Typically, these standards are seen as hindrances or obstacles in the way of doing business and therefore not beneficial.
Standards overload results in hundreds of procedures that impact organizations with multiple requirements for conducting a task (see Figure 1). How can a business manage these standards most economically? Are there efficient methods for managing them?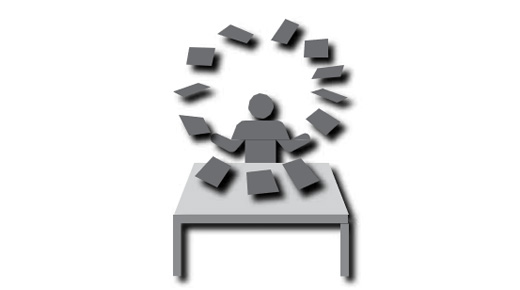 Figure 1: "I don't do quality, environmental, or health and safety; I just do my job."
The key to handling these standards efficiently is to understand the tremendous amount of commonality in requirements and expectations between them. For example, all of the management system standards require a policy, an objective, and a management review. Furthermore, each of them requires risk assessment and controls instituted for the risks identified. All of the standards require document and records control, internal audits, and corrective and preventive actions.
This recognition of the common requirements has led to a methodology of integrated management systems (IMS) where requirements grouped together in the standard (called clauses) can be satisfied by a single business process.
Businesses can economically and efficiently meet these standards with integrated and standardized processes that meet the requirements of QMS, EMS, OHSMS, and social responsibility.
The goal of the primer linked below is to make executives knowledgeable about IMS and the steps that they can take in guiding their organizations toward IMS. The primer's appendix shows that most of the requirements of QMS, EMS, and OHSMS can be satisfied by approximately 40 to 50 processes in an organization.
Integrating management systems
All management systems evolve from the continual improvement cycle called plan-do-check-act (PDCA).
Business building blocks are processes
The fundamental organizational building blocks are the processes of an organization. This understanding is fundamental to integrated and standardized management systems.
Integrated management system standards vs. stand-alone management systems
Organizations that implement management systems with specialists do so with stand-alone systems rather than integrated management systems. In most cases there is one documentation pyramid for each standard being implemented. In a corporation with three sites, stand-alone systems will have 540 procedures and 540 process owners vs. an IMS with standardized global processes, with 60 procedures and 60 global process owners. Less confusion and more efficiency are the hallmark of an IMS.
Integration and standardization costs
Integrated management system savings average 50 percent for most companies.
Is your organization's management system integrated?
From the previous section, we learn that there is a tremendous opportunity for savings from implementing an IMS in an enterprise. One of the first steps is to understand how integrated the organization's current management systems are.
How do you get started?
Organizations typically start when top management is convinced about the need for integrated and standardized management systems (access the complete primer here). If need be, an executive overview can be conducted after an initial assessment of the organization to figure out the percentage of current integration and standardization and the potential savings.
Quality Digest will be hosting the webinar, "Best in Class Integrated Management Systems—Integrating QMS, EMS, OHSAS, IT Security, and Social Responsibility" on Tuesday, Aug. 14, 2018, at 11 a.m. Pacific. Learn how organizations are implementing, managing, and making the most of their integrated management systems. Don't miss this exclusive event—register now.
About The Author

Chad Kymal
Chad Kymal is the CTO and founder of Omnex Inc., an international consulting and training organization headquartered in the United States. He is also president of Omnex Systems, a software provider of ISO 9001, ISO 14001, and ISO 27001 management systems. He developed and teaches auditor training for ISO 9001, IATF 16949, ISO 14001, and ISO 45001, as well as an Integrated Management Systems Lead Auditor training course where all three standards are combined in a single audit.
Kymal is also on the ISO/TC 176, ISO/TC 207, and PC283 committees for ISO 9001:2015 (quality), ISO 14001:2015 (environmental), and ISO 45001 (health and safety) management system development.