This Week in Quality Digest Live
Innovalia Metrology
Lean
M3 Hybrid: The Complete Metrology Solution for Intelligent Manufacturing
Combines 3D scanner, touch probe, and software to reduce production times by 30%
Published: Tuesday, May 9, 2017 - 11:00
(Innovalia Metrology: Charlotte, NC) – The M3 Hybrid, Innovalia Metrology's star product, combines software and hardware to offer a complete measuring solution for both production lines and laboratories.
The NIST-certified M3 Hybrid has simplified the point-acquisition process by combining an Optiscan 3D scanner and touch-probe sensor with M3 Software, the multisensor metrology software that has changed the game by offering the option of digitalizing full parts. M3 Software allows users to manage large amounts of data and gives them access to metrological information from any device at any time.
With more than 60,000 points captured per second, the M3 Hybrid surpasses in speed, precision, other metrology solutions on the market. Integrating the M3 Hybrid in the production process leads to zero defects and continuous control of performance and reliability.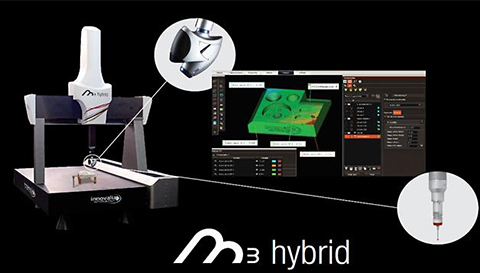 M3 Hybrid is the result of years of experience and innovation, and it gives users the opportunity to simplify their measurement processes. Integrating M3 Software with an Optiscan can reduce production times by as much as 30 percent, and the potential results of incorporating the M3 Hybrid to a CMM is already turning heads.
From its Charlotte, North Carolina, headquarters, and facilities on both coasts, Innovalia Metrology guides its customers toward intelligent metrology with two very attractive proposals: a full M3 Hybrid integration, which includes CMM, Optiscan, and M3 Software; or integrating an Optiscan and M3 Software into the client's own CMM.
For more information, call (919) 428–0771, or visit Innovalia Metrology's website.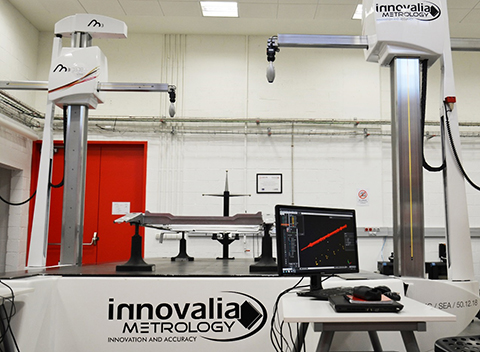 About The Author

Innovalia Metrology
Innovalia Metrology systems and metrology solutions are designed to provide customers with a guarantee of measurement accuracy for parts and components that are vital to the manufacturing process, and to enable the achievement of higher levels of productivity and efficiency in production processes.