Featured Video
This Week in Quality Digest Live
Bruce Hamilton
Lean
Peripheral Discoveries
'The best place to look for improvement is in an area where it is thought not to exist'
Published: Wednesday, September 21, 2016 - 13:15
The following is inspired by The Teachings of Don Juan (Washington Square Press, reprint 1985), an anthropological novel from the 1960s written by Carlos Castaneda, chronicling his travels with Don Juan, a Yaqui shaman. To crudely paraphrase, according to Don Juan, the road to knowledge is first blocked by fear of learning new ideas, an experience most of us have had to one degree or another on our lean journeys.
For those who forge ahead in the face of this "natural enemy" of knowledge, we are rewarded with "clarity," a confidence we gradually acquire as we seek to learn. Clarity, however, becomes the second enemy of knowledge because its focus blinds us to new learning beyond a confined framework. Shingo called it complacency. I call it "too happy too soon." The point is when we are too confident with our understanding of continuous improvement, new learning stops. With that preface, here is a story.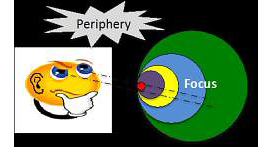 Sometimes we go to the floor with a specific intention but along the way discover an opportunity well beyond the margins of our conscious attention. As an example, I was once tasked with improving the productivity of a high-speed manual packaging line about 30 ft in length, one where products were delivered by conveyor to a team of employees that frantically picked, packed, and heat-sealed individual products in plastic sleeves. Picture Lucy and Ethel in the chocolate factory; that was the pace and tenor of this line.
I was working with a team of six people from production, each focused on a particular function within the line while I stood back attempting to see the whole process. There were a hundred observable reasons why this line did not hit packing targets, but that focus is not the subject of this column, only the backdrop.
As I concentrated on the packing line, an area chosen by the company's owner for improvement, an interference blip appeared just at the edge of my peripheral vision. Someone was observing from a distance. A middle-aged employee standing in the finished goods warehouse was watching intently. Call him Jim; he was the warehouse manager. I briefly glanced in Jim's direction and smiled. He smiled back and then during a break approached me. "I don't know why you're focusing on this line," Jim said, alluding to the packing line in front of me. "They're producing far more than we sell. I can hardly find a place to put the products."
"Where should we be watching?" I asked Jim.
"Come watch us pick and pack orders for Walmart," Jim replied. "We can't hit their deliveries and are in danger of losing that business. If that happens, you won't have to spend time on that packing line. It will be shut down."
At the end of the day, Jim and I reconvened in the warehouse for a quick review of the pick-and-pack process. His team was working overtime to complete an order that, if not shipped on time in full, might be refused altogether. As we walked the process, once again my peripheral vision picked up some blips. Other warehouse employees watching and listening just out of my line of sight were now keyed into our observation. They, too, had ideas about improvement to the shipping process. Ultimately, we re-focused our attention away from a packaging process that surely could be improved but was less critical to one that had only been on the periphery but nevertheless was extremely important.
Today during visits to organizations I'm frequently asked, "Where do you look for improvement when you visit a site?" My answer is, I try not to focus right away in order to receive any signal, direct, or deflected. I don't want to "point the camera" based only on my past experience. Or as Shingo put it: "The best place to look for improvement is in an area where it is thought not to exist."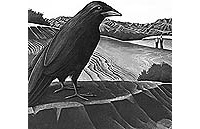 Do you let your current knowledge obscure opportunities for new learning? Are your decisions ruled exclusively by clarity or are you following the ways of Don Juan? Let me hear from you.
About The Author

Bruce Hamilton
Bruce Hamilton, president of the Greater Boston Manufacturing Partnership (GBMP), brings hands-on experience as a manager, teacher, and change agent. Prior to GBMP, Hamilton led efforts to transform United Electric Controls Co.'s production from a traditional batch factory to a single-piece-flow environment that has become an international showcase. Hamilton has spoken internationally on lean manufacturing, employee involvement, continuous improvement, and implementing change; and he has contributed to numerous texts ranging from visual control to variety reduction. Hamilton's blog, Old Lean Dude, is an on-going reflection on lean philosophy and practices with an emphasis on keeping good jobs close to home.