This Week in Quality Digest Live
American Aerospace Technical Academy AATA
Innovation
World Market for NDT Equipment to Reach $1.85 Billion in 2020
Growth driven by aerospace, automotive, construction, and infrastructure spending
Published: Tuesday, October 11, 2016 - 08:49
(AATA: Los Angeles, CA) -- The American Aerospace Technical Academy (AATA), a nonprofit that provides low-cost nondestructive testing (NDT) classroom instruction to veterans, minorities, and women, has researched and profiled more than 120 NDT equipment manufacturers to provide a comprehensive view of the NDT equipment market.
The analysis is inclusive of all key industries where NDT services are being applied, and includes an examination of market trends, five-year forecasts, and vendor-market share. AATA found that the total global revenue from NDT equipment manufacturers reached nearly $2.1 billion during 2015, with $923.4 million attributed to primary equipment sales, and $584.6 million to secondary equipment. For these last two sectors, AATA forecasts steady growth through 2020, achieving revenues of $1.85 billion. As a percent of total revenue, maintenance agreements account for 17.4 percent, followed by independent software sales at 7.8 percent, services other than maintenance at 3.6 percent, and training at 1.4 percent.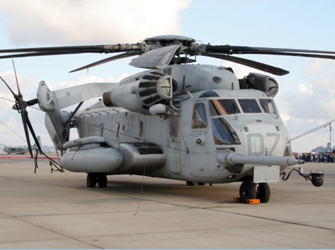 The AATA also found that the 10 key industries using NDT services represented 32.8 percent of global GDP during 2015, with combined revenue of $25.2 trillion. This share of global GDP is expected to increase slightly through 2020, reaching 34.2 percent on revenue of $30 trillion. The AATA estimates that the aggregate compound annual growth rates (CAGR) for these industries is 3.1 percent for the years 2014 through 2020, as compared to forecast global GDP growth of 2.7 percent for the same period.
Although the oil and gas industry is hindering growth in the near term, it's expected that the aerospace, automotive, construction, and public infrastructure industries will provide a sales lift through 2020, thus raising the total NDT equipment CAGR to 4.1 percent for the years 2015 through 2020.
• Aerospace. Defense spending has been slowing during the last several years in most countries. However, the commercial sector has seen significant growth, which is buoying the overall aerospace industry.
• Automotive. Global vehicle production is continuing a steady climb back to prerecession levels, with volumes approaching 91 million units during 2015. While this is good news for the overall industry, results at a regional level are mixed. The United States, the United Kingdom, and China are delivering strong production volumes, but Latin America, Russia, and several other countries in Europe are declining due to continued economic pressure and austerity measures.
• Construction. The construction industry appears to be in a sustained recovery after experiencing a dramatic decline during the recession. Prior to the 2008 crisis, the industry in the United States comprised nearly 8 percent of GDP; now it is edging back up above 3 percent, and the AATA estimates that global construction is currently contributing to 6.3 percent of global GDP.
• Defense. Global defense spending in 2014 is estimated at $1.75 trillion, down 0.4 percent from 2013. The drop was primarily due to decreased spending in the United States, which is currently offsetting growth in other countries as they begin a path toward complying with NATO's 2 percent of GDP investment pledge.
• Infrastructure. The global economic crisis set infrastructure spending into a period of decline between 2008 and 2010. However, many countries are now faced with the necessity of upgrading aging infrastructure, and steady growth is expected during the next decade. An important driver of this spending will be financing from private investment as infrastructure funds, pension funds, and other types of investors search for more projects.
• Laboratories (R&D). Gross domestic expenditure on research and development (GERD) has risen slightly between 1995 and 2013. Japan has the highest percentage at 3.5 percent, followed by the United States at 2.7 percent and the European Union at 1.9 percent. (Aggregate OECD expenditure is 2.3 percent of GDP.)
• Oil and gas. Despite a dramatic decline in crude oil prices, production levels had been maintained in most countries in order for key stakeholders to retain market share. Sustaining this market situation created significant strain on the industry, especially in financially challenged OPEC nations such as Venezuela. However, the market is now finding some equilibrium with supply and demand, and the price per barrel is beginning to rise.
• Shipbuilding. In general, the global shipbuilding industry is seeing fewer orders as the global economy is still not robust, and low freight rates are discouraging ship owners from buying new vessels. Current overcapacity is also an issue.
• Steel and foundry. The steel industry has entered a period of low growth with peaking demand in China, which is the largest global market. Over time emerging economies will likely bring a lift in sales from growing populations and urbanization, but political stability and economic reforms will need to be initiated beforehand.
• Power and utility. Water and wastewater generated approximately $100 billion in 2015, and are expected to increase to $160 billion in 2020. Capital expenditure on water treatment during 2015 is estimated at nearly $250 billion.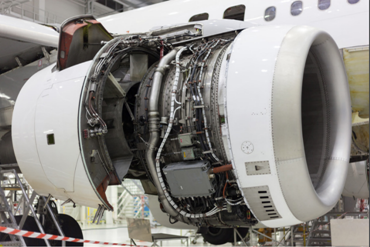 "This study has proven invaluable in educating our students about the future opportunities in NDT," says John Stewart, founder of the AATA. "We know that mag particle and penetrant tests continue to be the most common, but opportunities to utilize more advanced techniques are increasing steadily."
Shane Walker, AATA advisory member, further noted that "radiography is the main driver of equipment sales to date, followed by ultrasonic, electromagnetic, and remote visual. Low cost or niche techniques represented just under 15 percent of equipment sales. These include infrared, penetrant, and shearography, amongst others. Although the United States is still the largest country in terms of NDT equipment sales, there are many other countries with growing industries that will increase uptake of NDT equipment and services."
To inquire about the new report titled "The World Market for NDT Equipment—2016," contact Megan Green, tel. (267) 760–1876, or visit the AATA website.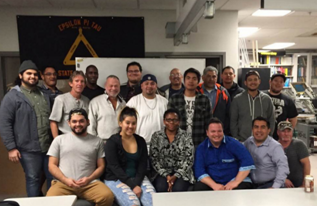 To help with volunteer service or fundraising, contact John Stewart, tel. (209) 482–0801, and Megan Green, tel. (267) 760–1876. Visit the AATA at booth 842 during the ASNT Annual Conference, Oct. 24–27, 2016, at the Long Beach Convention Center.
About The Author

American Aerospace Technical Academy AATA
The American Aerospace Technical Academy (AATA) is a Los Angeles-based 501c3 nonprofit founded in February 2015. AATA's mission is to empower women and men living below the poverty line and veterans with poor job prospects through free nondestructive testing (NDT) training. The AATA is approved by the Department of Labor to enroll employers and train NDT apprentices throughout the United States.