This Week in Quality Digest Live
Capture 3D
CMSC
Capture 3D North Carolina Office Moves to a Larger Facility
Published: Wednesday, May 16, 2018 - 11:00
(Capture 3D: Corneilius, NC) -- Capture 3D, the exclusive North American partner of GOM GmbH industrial 3D metrology systems, announces the expansion of its North Carolina office to a new larger facility. The new address is 11034 Bailey Road, Cornelius, NC 28031. The move will allow the business to grow in response to the high demand for advanced 3D measurement solutions, particularly for the automotive and aerospace industries in the area. The 10,000-sq-ft facility will include a technology showroom for live demonstrations and an area dedicated to training courses. It's the third training location across the country for the company.
"The Southeast is a particularly strong market for Capture 3D, and it's growing fast with a lot of manufacturing moving to the region," says Rick White, director of business development at Capture 3D. "We outgrew our old facility a few years ago, and we took our time to find a new space that would allow us to increase our support infrastructure, showcase our metrology solutions, and provide a third training center in North America."
Capture 3D has five offices across the country that service the United States and Canada, and is headquartered in Santa Ana, CA.
For additional information, contact info@capture3d.com.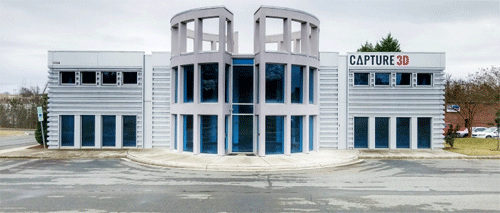 About The Author

Capture 3D
Capture 3D provides 3-D digitizer, surfacing, laser scanning, and dimensional inspection services. It also designs, manufactures, and supports 3-D scanners, and automated robotic and motion control systems. Capture 3D's high-resolution, optical scanner, ATOS, delivers 3-D measurement data for industrial components. Instead of measuring single points, full part geometry is captured in a dense point cloud or polygon mesh describing the object's surface and primitives precisely. Capture 3D is headquarted in Costa Mesa, California.