Featured Video
This Week in Quality Digest Live
FARO
CMSC
Little Catalina Fossil Mysteries Unlocked by FARO and Manchester Metrology
Published: Wednesday, May 17, 2017 - 16:07
A researcher from the University of Cambridge recently worked on the Bonavista Peninsula to get a better understanding of what's left of some of the oldest organisms in the history of life on earth.
Paleontologist Emily Mitchell used portable 3D metrology equipment from FARO and Manchester Metrology Ltd. to map thousands of large, complex fossils—dating from about 560 million years ago—along the coastline in Little Catalina, Newfoundland, Canada.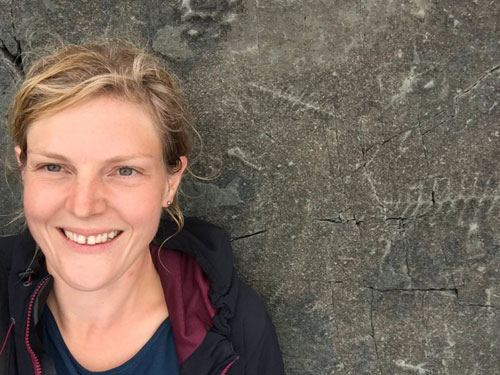 Paleontologist Emily Mitchell
"They're very complicated and they're very large; they can be up to a meter long and they're really, really weird-looking," says Mitchell. "They don't look like animals, and they don't look like plants, and they don't look like fungi or mushrooms and as a result it's very hard to work out what they actually were."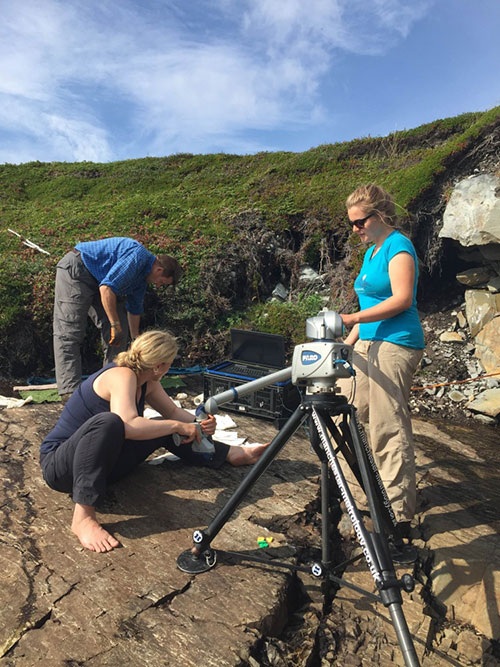 Mitchell and other researchers mapping fossils along the coastline in Little Catalina
Mitchell says that the fossils are "incredibly important. This is the first time that we see large things that probably are the precursors to animals actually appearing. It records the fossil surface to very, very small detail, we can get .05 mm, so that's very, very small. That detail is important because the fossils are incredibly difficult to photograph. They're not very deep into rock so photographs have to wait for the exact perfect light to capture them so it's quite difficult—and that perfect light can only last for half an hour on some surfaces."
Mitchell shipped 150 kg of equipment from the United Kingdom to record the fossil surface, including a generator and the laser scanner which is mounted on a tripod with a mechanical arm. Service provider Manchester Metrology supplied the FARO Edge used in this project. It is an extremely accurate, portable coordinate measuring machine that delivers solutions by measuring quickly, simply, and precisely.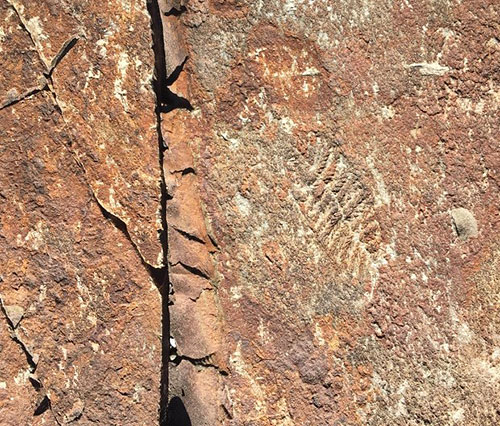 A fractofusus fossil in Mistaken Point Ecological Reserve, Little Catalina
The equipment records the fossils, which are not allowed to be moved, exactly where they are on the rock face. The CMM can also capture the entire surface of the rock, and pick up details researchers wouldn't necessarily be able to see at the site.
Mitchell's specialty involves looking at the spatial positions of fossils. "These creatures didn't move around, so the place where they are on the rock face encapsulates their entire life history, so how they reproduced, how they interacted with neighbors, and local environment," she says.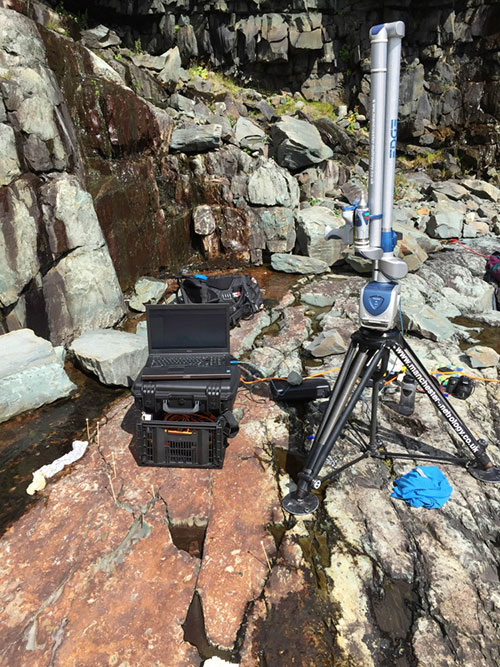 The research team moves 60 to 70 kg of equipment into the field every morning (Photo: Emily Mitchell)
By combining the scans and statistical analysis, researchers can compare the spatial positions of the fossils on the rock face to modern organisms to work out biological facts, such as how they reproduced.
During the three weeks spent in Newfoundland, Mitchell and her colleagues from Memorial University and the British Geological Survey will have mapped about 4,000 fossils.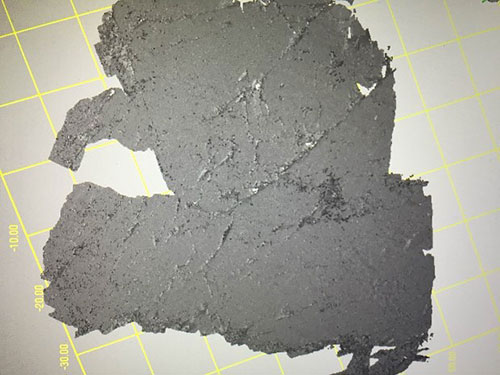 This fossil scan from Little Catalina contains some Ivesheadiomorphs, fronds, and holdfast discs (Image: Emily Mitchell)
Mitchell said the combination of very large surfaces, unique species, and the oldest complex organisms in the fossil record make the area a "brilliant" place to do research.
Mitchell said she plans to return later in 2017 to continue her research in Port Union, where a rare fossil discovery, coined Haootia quadriformis, was made in 2009.
About The Author

FARO
FARO develops and markets computer-aided coordinate measurement and imaging devices and software. FARO's portable equipment permits high-precision 3-D measurement, imaging, and comparison of parts and compound structures within production and quality assurance processes. The devices are used for inspecting components and assemblies, production planning, 3-D documentation, as well as for investigation and reconstruction of accident sites or crime scenes, and to generate digital scans of historic sites. Principal products include the FaroArm, the FARO Laser Tracker ION, FARO Laser ScanArm, FARO Laser Scanner, FARO Gage, and the CAM2 family of advanced CAD-based measurement and reporting software.