This Week in Quality Digest Live
Douglas C. Fair
Six Sigma
Top 10 SPC Mistakes, Part 1
There are many ways to fail an SPC implementation, but yours doesn't have to be one of them
Published: Monday, April 16, 2018 - 12:03
As you think about your organization's manufacturing quality efforts—what you've overcome and what you hope to accomplish in the future—there is something you need to know.
You: What? Who? Me?
Me: Yes, you. No matter how long you've been playing this game (and I know many of you have been playing it as long as I have), you find that there are many pitfalls to implementing a statistical process control (SPC) system.
I've been doing this for about 30 years, and I've worked with and witnessed hundreds of SPC implementations. Many have been very successful, virtually transforming plants and corporate cultures. A few have been less than successful. And many—most, actually—occupy the murky middle ground between success and failure. These deployments are usually characterized by an interesting mix of localized support and excitement, coupled with an undercurrent of corporate indifference.
You: OK, I'm interested. Go on.
Me: Although many quality experts know what to do for a successful SPC implementation, few know what not to do. That is, not until the damage is done... and SPC failure ripples throughout the entire organization, and the mistakes are made obvious.
To help ensure that your SPC money is spent wisely and that your system has the highest probability of success, I think it's a good idea to take the right steps that all the experts in all the books discuss, but don't commit the mistakes I'll be listing here. Forewarned is forearmed.
So, without further ado, let's start our rundown of the top 10 mistakes to avoid when using SPC. Here are numbers 10 through 6.
10. Train everyone
It's no secret that SPC is a tremendous cost-saving and process-improvement tool. The general perception is that the more people who know about SPC, the better. I hate to contradict, but it's just not so. Years ago, I was a consultant and trained many professionals in statistical methods and their use. My customers were good people representing good companies. They had good intentions, and they wanted the best for their organizations. Their ideals were no different when it came to SPC knowledge.
In their good intentions, they typically required administrative staff, sales people, and other support personnel to attend SPC classes. Most of these folks had rarely, if ever, set foot onto a manufacturing shop floor. The result was quizzical looks, excessive doodling, and eyes glued to their phones. Eventually, they raised their eyes, and then their hands, and they posed questions like, "Why, exactly, am I here?" Quite frankly, most of those administrative and support personnel shouldn't have been in the class in the first place.
My response has always been that companies should train the people who are going to be actively involved in the use of SPC—not everyone. So don't train all of your people in SPC. Don't waste your money. Make SPC training available for the people who will be directly involved in improving your processes. Let the rest check their Twitter feed over coffee, on their own time—not during an expensive training session.
9. Chart everything
You may have spent thousands of dollars on SPC training. Now that your people have attended classes and passed the tests, what do you do next? Unfortunately, people who are new to SPC are sometimes left to their own devices for how their newly acquired statistical knowledge should be applied. Full of enthusiasm after their training, some begin by charting everything—from the number of minutes on time cards to the number of days late for purchase requisitions. Everything gets placed on a control chart. But the problem is, when everything is important, then nothing is.
My recommendation is to use SPC only where it's needed. Start on the manufacturing shop floor, and don't bother applying statistical methods if there's even a hint of questionable benefit. This is especially important during the beginning stages. If the initial SPC implementation is identified for its convenience, or because it's an area of high production, and therefore better suited to using an X-bar and a range-control chart, then forget it. It will be viewed by operations folks—rightly or wrongly—as just another management botch job. In this scenario, there's minimal likelihood of making a splash and proving that SPC is a great tool.
Don't forget that you need the support and backing of operators, process engineers, and support personnel so that SPC use becomes accepted and grows. The first area you choose for SPC use shouldn't be problem-free. It probably won't be the most convenient, or the easiest place, for using control charts.
Instead, search out areas where scrap, rework, and other issues need to be resolved. Tap the shoulder of your local Six Sigma expert and find out where process control issues are most prevalent. Talk with quality engineers and support personnel to determine where problems exist and therefore can be solved. Believe me, if your first use of SPC isn't successful, and SPC doesn't make a splash, you could be in for a rough road ahead. In short, don't apply a wonderful technology such as SPC unless there's a need for it.
8. Segregate control charts from manufacturing
One particularly interesting, though ineffective, SPC implementation I witnessed involved an SPC coordinator who used paper charts for the company's system. Because of his interest in having a centralized area for data viewing, the coordinator found a rarely used conference room with lots of blank walls; during my visit, the coordinator unlocked the door and ushered me into what he proudly called the "SPC room."
I was amazed as I walked into a large room in which the walls were covered top to bottom with control charts. "This is where we keep our SPC data," he stated. Innumerable control charts, neatly arranged, covered the walls. With eyes wide, I blurted, "So, how are these charts used?" His answer: "Well, when the engineers want to look at some data, they come in here." But no one else was in the room. And, before we entered, the room was locked, and the lights were off. And he had the key.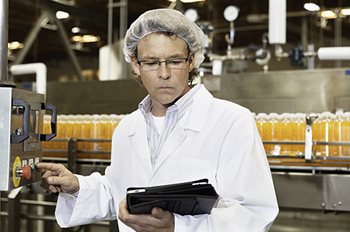 Operators and their machines were located quite a distance from the SPC room. The physical segregation of control charts from operators and their machines clearly indicated that SPC wasn't being used as a process control tool, not by machine operators at least. In fact, I'd be willing to bet that the company's SPC "system" wasn't used by anyone but this coordinator. The SPC room only proved that the coordinator could connect dots on a piece of paper. That's snarky, I know. But the bottom line is that their "SPC room" wasn't used by anyone. The perception by others in the plant, apparently, was that SPC was a waste of time. Given the scenario, it's hard for me to disagree.
So, how should SPC have been used? The main point of this particular top 10 item is that SPC tools should be used by machine operators and therefore should be easily accessible by them. Period. This precludes control chart placement anywhere but within close proximity to operators and the machines they run.
If considered carefully, the useful life of a control chart is measured in minutes (yes, you read that right, minutes, not days or even hours). Therefore, control charts that are physically removed from the shop floor are virtually useless to operators. I can't state this strongly enough: Shop floor operators are the essential ingredient in any successful SPC deployment. Without operators' direct involvement with easily accessible SPC tools, your SPC dollars will probably go to waste.
7. 'Pinching' the SPC coordinator
So, let's talk about the guy or gal in charge of SPC efforts at a given company. Some call them "SPC leads," others "SPC coordinators." Whatever you choose to call them, these people are sometimes caught or "pinched" between two opposing forces: their job description and the competing agendas of other departments.
Take Bob, for example. Bob was hired as an SPC shop floor leader. His job was to work on the shop floor—specifically, to implement SPC and oversee its success. In the beginning, Bob found his SPC coordinator position challenging and interesting. It wasn't long, though, before he started uncovering some bad news. It seemed as though the company didn't want process control and other quality-related issues on the shop floor. Meanwhile, Bob had actually uncovered quality issues that had been ignored or swept under the rug for years.
Bob began to implement SPC at this organization but not without resistance from production managers. They didn't want operators to waste valuable work time putting dots on a chart. It didn't take long for Bob to realize that he was going up against a culture that valued production over product quality. Then, when Bob showed interest in purchasing SPC software to make shop floor SPC use easier, the IT staff suddenly had other, more urgent priorities.
Likewise, engineering and maintenance managers gave him the cold shoulder. They didn't want Bob's bad news concerning equipment problems, maintenance issues, and Band-Aid fixes to reach upper management's ears. Bob's important work was opposing the "get it out the door" production philosophy. Bob was caught between his job responsibilities and the interests of other corporate entities and disciplines.
Eventually, and understandably, Bob became bitterly frustrated. Unable to reconcile the facts that his intentions were good and that no one really wanted him around, Bob quit.
Bob's unfortunate circumstance was partially the result of a lack of mid-level functional coordination, coupled with a lack of solid leadership at the top. The not-so-uncommon belief that Bob's SPC implementation was in direct conflict with the plant's production-focused marching orders doomed this important SPC work.
6. Using SPC because 'it's a good thing to do'
Don't get me wrong: SPC really is a good thing to do. I've built my career around helping organizations use statistical methods in their manufacturing facilities around the globe. And there's nothing quite like the feeling I get when a client calls and excitedly says, "I can't believe what we've learned and how much we've improved! I can't believe how much money we've saved!" Those conversations are always gratifying, and they make everyone involved feel good.
However, if the reason for implementing SPC is because it's "inherently good," then that's not enough. The motive lacks substance. It isn't a compelling business reason for using statistical methods. A solid business rationale for driving quality throughout a company is what results in successful SPC implementations. The most successful SPC systems I have encountered are those that began with a strong leader saying something like, "I've had it with our quality problems. We're going to turn this plant around."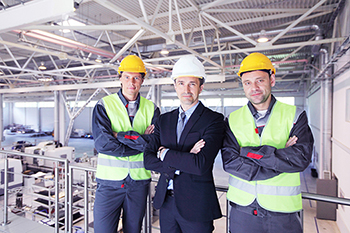 A great example is Chris, a manufacturing pro I've known for years. Chris is a plant manager at a large folding-carton manufacturer with plants throughout the world. He was tasked with turning around the corporation's worst plant with the lowest quality levels. Why? Because the company's biggest customers told them they had a choice: "Improve product quality or lose our contracts." Millions of dollars were at stake. If that happened, the plant would be shut down, jobs would be lost, and reputations ruined.
Chris immediately installed an SPC system throughout the plant. The results were nothing short of stunning. Within a few months, defect levels dropped to just a handful in a million, costs dramatically improved, and productivity rebounded. In less than a year, Chris' plant surpassed the quality levels of all other plants in the corporation. The customers threatening to pull work were soon giving the plant their highest vendor quality ratings—a rarity in their industry—and awarding them new contracts.
Just a couple of months into the SPC implementation stage, one of those customers sent a letter stating, "We're not sure what you're doing, but please keep doing it." The "it" was the transformative use of SPC. When asked what his secret was, Chris humbly replied, "We just used SPC in the way it was meant to be used. SPC was the primary reason for the incredible turnaround of this plant." They went from worst to first in less than a year because of a compelling, motivating rationale for using SPC in the first place. Since then, Chris has transformed the quality levels in two more plants in the corporation by using SPC with vigor, motivation, and a business reason for doing so.
My point in sharing this story is that there are many, many ways to encourage the failure of an SPC implementation, but yours doesn't have to be one of them.
So, we're officially halfway through our top 10 list. Things are heating up. Let's forge onward to the top five in part two.
About The Author

Douglas C. Fair
A quality professional with 30 years' experience in manufacturing, analytics, and statistical applications, Douglas C. Fair serves as chief operating officer for InfinityQS. Fair's career began at Boeing Aerospace, and he worked as a quality systems consultant before joining InfinityQS in 1997. Fair earned a bachelor's degree in industrial statistics from the University of Tennessee, and a Six Sigma Black Belt from the University of Wisconsin. He's a regular contributor to various quality magazines and has co-authored two books on industrial statistics: Innovative Control Charting (ASQ Quality Press, 1998), and Quality Management in Health Care (Jones and Bartlett Publishing, 2004).