This Week in Quality Digest Live
Edna Falkenberg
Quality Insider
Avoiding Common CAPA Pitfalls
Strategize for an effective regulatory framework worldwide
Published: Thursday, September 18, 2014 - 13:29
The regulatory landscape continues to change. One of the quality system approaches defined by regulators and the industry for mitigating risk is corrective and preventive action, better known as CAPA. Companies are often challenged by the CAPA process, which is one of the most important and essential elements of a quality management system within the regulated medical device industry. A CAPA program, effectively implemented and integrated, can affect all areas of an organization, including production and process control, design, purchasing, and more. An inadequate execution of a CAPA strategy continues to be one of the most common nonconformities cited during audits and inspections within highly regulated environments.
To develop an effective and robust CAPA system and management process, it is important to oversee compliance and analyze relevant metrics and measurements. An understanding of the regulatory requirements of certain countries, depending on the nature of your organization and supply chain, is also critical. All of this must be integrated into the system.
CAPA, however, can be more than a fulfillment of regulatory requirements. If efficiently implemented, it can be a tool which drives reports, keeps management informed, and increases visibility into areas of potential risk. An efficient CAPA program can build the basis for an effective continuous improvement system and be a useful business improvement tool with the following benefits:
• Decrease cost of quality (scrap, nonconforming products, complaints, field actions, process deviations)
• Decrease resource consumption
• Increase capacity and revenue
• Enhance communication
As seen in figure 1, 21 CRF 820 and ISO 13485 have similar requirements.


Figure 1: Similarities in requirements for 21 CFR 820 and ISO 13485. Click here for larger image.
A CAPA system can be used as an improvement tool to meet business and regulatory requirements. Starting from the simplified requirements seen in figure 1, CAPA usually consists of a five- or seven-phase program. This can certainly be adjusted to meet the individual needs of an organization, depending on structure, resources, and other means, but a typical five-phase program might look something like this:
1. Identification and evaluation clearly defines the problem and appraises the magnitude and effects
2. Investigation and root cause analysis creates a plan to research the problem and perform a thorough assessment
3. The action plan creates a list of required tasks including correction (containment) and corrective/preventive action(s)
4. Implementation executes the action plan
5. Verification for effectiveness and closure documentation verifies and assesses the effectiveness and appropriate documentation
Key challenges
Medical device companies often face six important challenges.
First, these organizations often fail to consider input from other quality system elements and external sources. To use the CAPA program as an umbrella business strategy, it is important to understand CAPA's role as a possible feeder into the continuous improvement system, not to mention other relevant business processes. Figures 2 and 3 offer examples of sources that lead to corrective and/or preventive actions. Other sources are possible and will depend on the circumstances.

Figure 2: Internal sources into a CAPA system. Click here for larger image.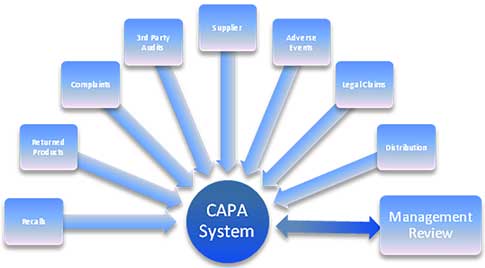 Figure 3: External sources into a CAPA system. Click here for larger image.
A second challenge is that a complex CAPA processe often interferes with the ability to act appropriately and in a timely manner, for example, in demanding multiple approvals, signature requirements, decentralized functions, etc. In addition, in many cases the process is software-driven, but neither the software nor the process is aligned. This often results in aging of CAPAs and delays improvement activities. When multiple CAPA systems are in place, risks are not always considered, it can be difficult to detect similar issues, and early detection of issues can be made more difficult.
Documentation is another important challenge, with issues involving:
• CAPA documentation that is not up-to-date and/or paper-based
• Documentation that fails to properly reflect all initiated and performed actions
• CAPAs are overdue, with extensions filed but not justified
At a minimum, documentation should contain:
• A well-defined problem statement
• A correction or containment measure
• Data review
• Investigation/root cause analysis functionality
• Action planning
• Forward and backward traceability
A fourth major challenge involves resources. Team members are the backbone of a successful CAPA strategy, and active participants are needed for all steps of the process. It is essential that these individuals be familiar with the product and/or process, and that the team is built of members with diverse backgrounds and a cross-functional knowledge base. Often during audits, I will hear that CAPA is "Quality," so it is not everybody else's job. Conflicting and/or changing priorities can seem to make CAPA a competitor for resources, but the alignment of CAPA with quality and business objectives can prevent these resource issues.
The software used for CAPA is often a challenge, too. There are many software tools for supporting a CAPA process, but before you decide on a solution provider, be sure to define your process, then automate it with the appropriate tool. Software used to drive the process is a tool, not a solution.
The sixth and final challenge revolves around multiple sites and global organizations. Companies with many sites (and potentially different systems) must overcome the concerns about differences in:
• Methods
• Culture
• Terminology
• Businesses
• Processes
It is necessary to develop a common sense for unique products, processes, and quality system. The final CAPA process should be the same to meet regulatory requirements and business objectives (strategic and tactical).
Conclusion
For more information on this topic, please join TÜV SÜD America on Tuesday, Sept. 23, 2014, at 2 p.m. Eastern, 11 a.m. Pacific for our webinar, "Implementing an Effective CAPA System." Click here to register.
About The Author

Edna Falkenberg
Edna Falkenberg is the manager of quality and R&D for TÜV SÜD America's Medical Health Services Division. She joined TÜV SÜD in 2011 as a lead auditor for active medical products. Her previous experience includes 10 years at Karl Storz GmbH & Co. KG beginning as manager of regulatory and standards compliance, advancing to special projects and environmental compliance engineer, and finally director of quality systems and regulatory affairs. Falkenberg has a bachelor of science in biomedical engineering from University of Applied Sciences, Lübeck (Germany). TÜV SÜD America services include auditing, expert clinical and biomedical engineering reviews, electrical, functional safety, and biocompatibility testing.