This Week in Quality Digest Live
Quality Digest
Metrology
Light Measurement Seminar
Published: Wednesday, October 10, 2007 - 22:00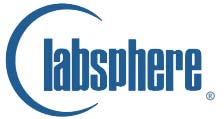 (Labsphere Inc.: North Sutton, New Hampshire) -- Labsphere Inc. is co-sponsoring a light measurement seminar in cooperation with its Halma sister company Ocean Optics, and its sales partner, Pro-Lite Technology.
To be held at the Photonics Cluster in Birmingham, England, on Nov. 1, 2007, the seminar is intended for scientists and engineers working in the field of light source measurements and testing of the optical properties of materials. The seminar will also be of interest to those involved with calibrating remote sensing systems, or evaluating the performance of electronic imaging equipment and detector arrays such as charge-coupled devices (CCDs) and complimentary metal-oxide semiconductor (CMOS) sensors. The all-day event includes presentations and practical demonstrations from industry experts.
The seminar, administered by the Photonics Cluster (UK) and Aston Science Park, requires preregistration.

For more information, visit http://halmapr.com/news/labsphere/2007/09/
About The Author

Quality Digest
For 35 years Quality Digest has been the go-to source for all things quality. Our newsletter, Quality Digest, shares expert commentary and relevant industry resources to assist our readers in their quest for continuous improvement. Our website includes every column and article from the newsletter since May 2009 as well as back issues of Quality Digest magazine to August 1995. We are committed to promoting a view wherein quality is not a niche, but an integral part of every phase of manufacturing and services.