This Week in Quality Digest Live
Bruker Corp.
Metrology
Bruker and Greening Testing Labs Partner to Provide Benchtop Brake Screening Services
Offering convenient and cost-effective friction materials testing for automotive industry
Published: Thursday, November 8, 2018 - 12:00
(Bruker Nano Surfaces: San Jose, CA and Detroit) -- Bruker Nano Surfaces has announced a partnership with Greening Testing Laboratories of Detroit to provide convenient and cost-effective benchtop friction test and particle-screening capabilities to developers of friction materials. Under this partnership, Greening will leverage Bruker's latest generation TriboLab Brake Material Screening Tester for measurement services, as well as for evaluating the tester for potential purchase.
"We are excited to continue working with Bruker to offer testing and measurement services to the auto industry," says Charles W. Greening, Jr., president of Greening, a provider of custom-engineered dynamometers and friction material test equipment. "The UMT TriboLab has proven capable of generating useful data that correlate well with full-scale dynamometer tests. We plan to offer in-house benchtop testing and/or evaluation for purchase by the end of summer."
"Building on the success of the TriboLab platform, Bruker is pleased to partner with Greening to provide automotive engineering and manufacturing firms a turn-key screening solution to reduce the cost of new materials development and to aid compliance with changing regulations," says James Earle, vice president and general manager of Bruker's Tribology, Stylus and Optical Metrology Business.
About TriboLab materials screening tester
Built upon Bruker's industry-leading UMT TriboLab platform, the new tester enables fully scaled friction measurements at different speeds, deceleration times, and temperatures, applying the comparable contact pressures used in a full-scale dynamometer rig. The flexibility and range of testing capabilities of the TriboLab Brake Material Screening solution rapidly and cost-effectively allows users to rank materials using protocols based on industry standards such as the SAE J2522 (AK Master).
About Greening Testing Laboratories
Greening is a full-service testing laboratory, providing brake assembly and component performance testing for the commercial-vehicle, light-truck, and passenger-car brake industry. Full-scale product development support, certification services, and physical property testing are all available, as well as "wet" friction testing on state-of-the-art SAE No. 2 machines. The facility is certified by the American Association for Laboratory Accreditation (A2LA) as meeting the ISO/IEC 17025 general requirements for the competence of testing and calibration laboratories; by the Automotive Manufacturers Equipment Compliance Agency (AMECA) for brake linings, synthetic webbing and load binders, and trailer hitches; and as a designated Technical Service by RDW (Netherlands) for ECE R90 Approval testing of brake pads, linings, discs, and drums. For more than 50 years Greening has been instrumental in the development and introduction of advanced test protocols and machines for the testing and validation of brake systems, transmissions, and related components. For more information, visit greeninginc.com.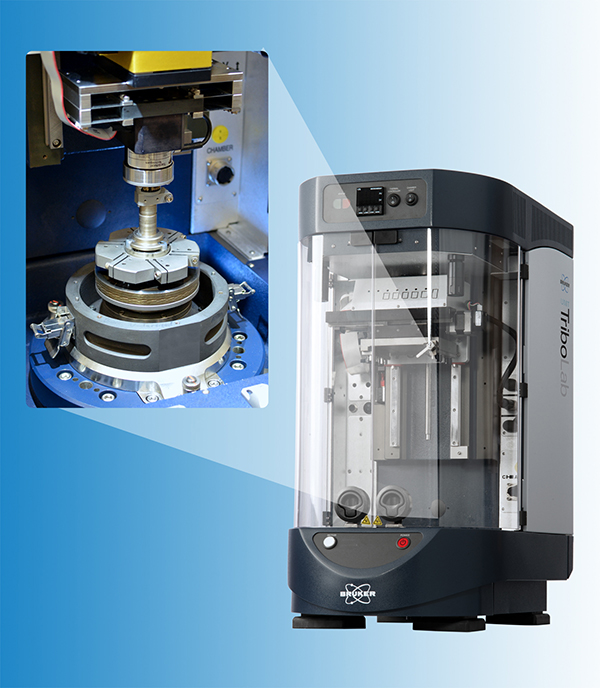 About The Author

Bruker Corp.
For more than 55 years, Bruker has enabled scientists to make breakthrough discoveries and develop new applications that improve the quality of human life. Bruker's high-performance scientific instruments and high-value analytical and diagnostic solutions enable scientists to explore life and materials at molecular, cellular, and microscopic levels. In close cooperation with its customers, Bruker is enabling innovation, improved productivity, and customer success in life science molecular research, in applied and pharma applications, in microscopy and nanoanalysis, and in industrial applications, as well as in cell biology, preclinical imaging, phenomics and proteomics research, and clinical microbiology.