Featured Video
This Week in Quality Digest Live
Exact Metrology
Metrology
Exact Metrology Named Exclusive U.S. Distributor for ProCon Industrial X-Ray
State-of-the-art NDT systems
Published: Thursday, December 10, 2015 - 17:20
(Exact Metrology: Cincinnati, OH) -- Exact Metrology announced today the signing of an agreement with ProCon X-Ray for exclusive rights to distribute the company's product line throughout the United States.
ProCon, located in Germany, has been developing X-ray systems for nondestructive testing since 2004. The company is a state-of-the-art manufacturer of X-ray and computed tomography (CT) systems designed specifically for industrial applications.
ProCon offers several standard models, ranging from portable units and desktop models to full-size, standalone systems. Each of the company's standard units can be customized to meet customer specific job requirements. The systems are all offered with high-resolution focus X-ray technology.
ProCon works directly with customers to determine the scope of requirements, then develops and designs a unit to meet the individual application needs. Units can be designed with multiple X-ray sources and multiple detector set-ups. This process results in customers obtaining exactly the type of metrology equipment required, without any unnecessary features. Turnaround time in production of the equipment is thereby reduced to a minimum. ProCon systems are also user-friendly and easy to use in operation, according to Exact vice president Steve Young.
Exact Metrology offers a complete line of portable scanning and measurement technologies, as well as contract measurement for 2D and 3D laser scanning services, reverse engineering services, noncontact inspection, metrology services, 3D digitizing and training, plus its recently announced CT scanning services, usable by all types of manufacturing, packaging, and product integrity concerns.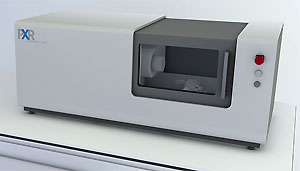 For more information on this agreement, please contact:
Steve Young, VP Exact Metrology Inc.
11575 Goldcoast Drive
Cincinnati, OH 45249
Local 513-831-6620
Toll Free 866-722-2600
About The Author

Exact Metrology
Exact Metrology is a full-service measurement services company that provides on-site inspection, reverse engineering, noncontact laser scanning, and 2-D/3-D digitizing services as well as contract programming, software training, part programming, and measurement equipment implementation. Exact Metrology also sells, services, and implements metrology equipment solutions from companies including Artec, ROMER, Leica Geosystems, Breuckmann, Metronor, Surphaser and InnovMetric.