This Week in Quality Digest Live
RC Imaging
Metrology
RC Imaging Celebrates 25th Anniversary
Rapid response, personalized service, and meticulous craftsmanship keep loyal customers coming
Published: Monday, February 29, 2016 - 16:54
(RC Imaging: Hilton, NY) -- RC Imaging, first known as "Rochester Cassette Sales and Service," was established in 1991 by Harry Bostley, a former sales representative from Eastman Kodak Company. Bostley recognized the need in the imaging industry for cassette repair. He established a small family business in his basement that repaired cassettes and other imaging equipment.
Bostley built the business around customer service and rapid turn-around. The company quickly evolved over time, and in 2002, it changed locations to its current address at 50 Old Hojack Lane, in Hilton New York. RC Imaging distributes name brand imaging accessories from Fuji, Konica, Carestream, and AGFA, among others.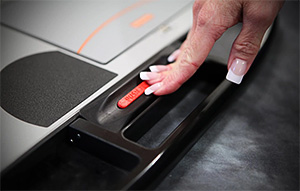 When Harry's son, Eric Bostley, took over the business, he renamed it RC Imaging and created its subsidiary, RC Dental. To meet the needs of new technologically-advanced imaging equipment, he shifted the focus of the company to the design and development of DR Panel Protection. The company still supports analog technology, CR cassettes and imaging plates, as well as Digital Radiography.
RC Imaging announced its newest Panel Protection. The DRU Lock-N-Secure Panel Protector can be used for both wireless and tethered DR detectors, contains three layers of impact protection, and includes a rugged encasement to provide shock absorption. The Lock-N-Secure includes a positive lock to prevent detector pop-outs. It is available in three handle orientations-top, short dimension; long, side dimension, and dual handle. RC Imaging can accommodate all manufacturers utilities, LED, and on/off switch.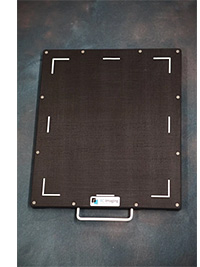 In addition, the Weight Bearing Protective Cover will accommodate Digital (DR) Panels and CR Cassettes. These covers are strong yet lightweight, offering a high degree of protection during weight bearing studies or procedures. The high density polyethylene frame and carbon fiber top offer protection up to 750 pounds. The easy lift handle makes removal and carrying a breeze.
RC Imaging's specialty weight bearing products have demonstrated the company's ability to accommodate changes in the industry over the last 25 years. Providing comprehensive imaging solutions, RC Imaging also distributes grids, encasements, panel protection, new CR cassettes, phosphor imaging plates, and their customized DR Panel Protection products that fit all types of DR panels on the market today.
Thanks to the company's expertise, attention to product detail, and commitment to customer satisfaction, RC Imaging celebrates it's 25th anniversary this year
About The Author

RC Imaging
RC Imaging (formerly Rochester Cassette Repair Center) specializes in DR panel protection, CR cassette repair, and radiography accessories. Each product offered is serviced and thoroughly inspected, testing the equipment with modern X-ray exposure and computed radiology equipment. RC Imaging was founded in 1991 by a former sales representative from Eastman Kodak Company Harry Bostley. Its reputation was built on personalized customer service and meticulous craftsmanship.