Featured Video
This Week in Quality Digest Live
Fran Webber
Metrology
Unidentified Museum Objects, Vol. I
Tell NIST what they are, and your name could go down in history
Published: Thursday, July 20, 2017 - 12:02
Right now, the National Institute of Standards and Technology (NIST) museum in Gaithersburg, Maryland, is displaying a glass globe the size of a large beach ball. When visitors first come upon it, they're not sure what to make of it. Is it a giant light bulb? A highly impractical fishbowl? Thankfully, they can quickly quench their curiosity by reading the identifying sign that accompanies the object. (This particular artifact is actually for collecting gas samples.)
NIST's museum collection includes hundreds of artifacts that tell the story of NIST and its predecessor, the National Bureau of Standards. They reflect the larger history of American scientific research. But not every item in our collection has been identified. In fact, we're in the possession of quite a few... thingamajigs. Knowledge of these things' original function or purpose has been lost to time. Yet the museum curators lovingly preserve these gizmos in the hope that one day their identities will be rediscovered.
And, beginning with the four unidentified objects below, they'd like your help to solve these mysteries!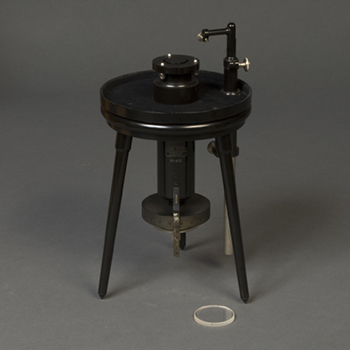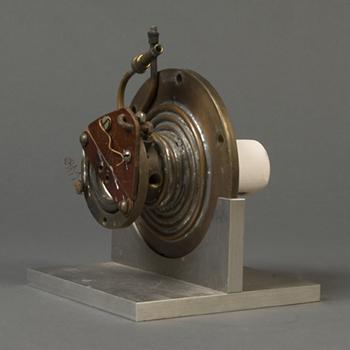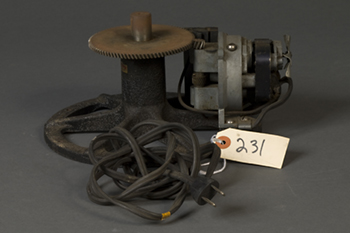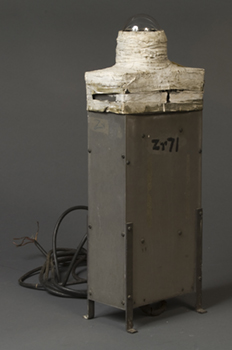 NIST will post pictures of other mysterious doohickeys on a regular basis. In the meantime, let us know what you think these things might be.
About The Author
Fran Webber
Fran Webber is, among other things, a writer at NIST. She recently received her master's in journalism from the University of Missouri, completing her thesis research in science communications. A (more) youthful Fran dreamed of becoming a marine biologist. She's not really sure what went wrong.