This Week in Quality Digest Live
Fran Webber
Metrology
Unidentified Museum Objects, Revisited
New mysteries and some potential solutions
Published: Thursday, May 10, 2018 - 11:02
Much like your attic, garage or basement, the NIST archives are home to quite a number of arcane objects of unclear origin and purpose. We periodically collect these victims of misplaced paperwork and present them in a series we call "Unidentified Museum Objects." We invite you to put on your thinking caps and help us figure what these relics might be.
New mysteries
Item 0290
The museum collection notes this is possibly a strain gauge and certainly made by the B.C. Ames Co. of Waltham, Massachusetts. Their tagline is "Masters of Measurement."
The gauntlet has been thrown.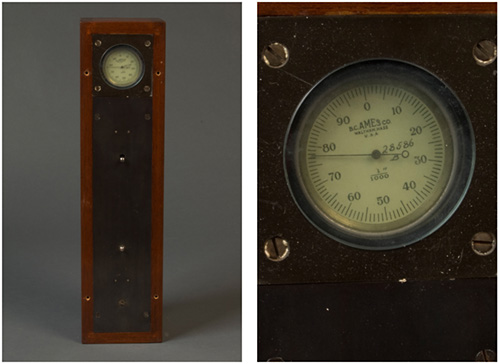 Item 0290. A strain gauge? Metric wall clock? The world may never know. (Credit: NIST Museum)
Item 0304
The museum collection simply describes this one as an "unidentified metal instrument with a wire coil." Sounds about right.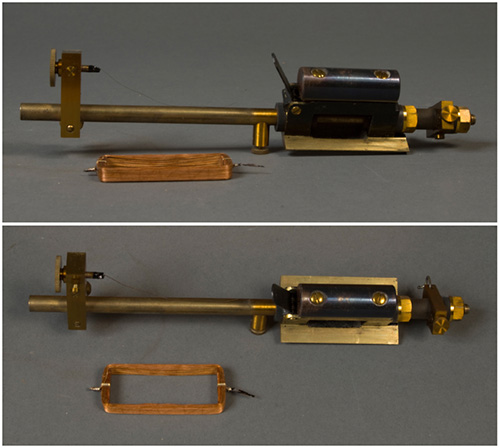 Item 0304. Eh, could it be a fishing rod for electric eels? Your guess is as good as ours. Probably better. (Credit: NIST Museum)
Item 0554
The face of the instrument reads "Hartmann-Kempf's Patent," which, when searched for, turns up a patent for a frequency measuring instrument. Also on the face of the instrument is the name of James G. Biddle of Philadelphia. According to the Harvard Collection of Historical Scientific Instruments, the Biddle company was an importer of German instruments. Megger, which makes electric test equipment, has since bought Biddle.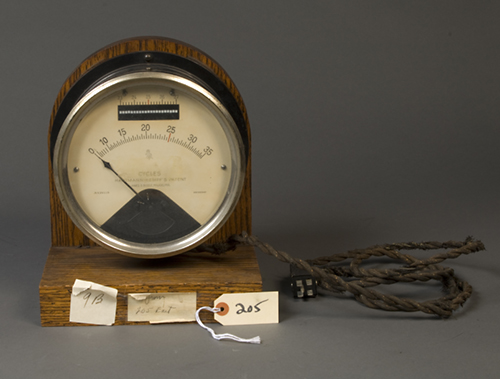 Item 0554. It looks like it could be an electrified postage scale, but it is not. (Credit: NIST Museum)
If you've got any inkling of what one of these thingamabobs might be, let us know in the comments.
Mysteries solved?
Not all mysteries are destined to remain unsolved. Here are a few objects from columns past whose uses have become slightly more clear thanks to the efforts of our intrepid researchers.
Item 0497
David LaVan, a mechanical engineer in NIST's Material Measurement Laboratory, took item 0497, a red glasslike shard that was featured in Unidentified Museum Objects, Vol. II, into his lab for testing. LaVan and Mark Vaudin used 2D X-ray diffraction to determine that the object is "very likely ruby." That is, the object's measurements were consistent with what you'd expect to find for a cylindrical single crystal of the gemstone ruby, LaVan says. He further notes: "Growing single crystals was an art and very important in the earlier days of many fields of optics and microelectronics. A single ruby crystal of that size and shape would likely have been used in a very early laser."
Testing item 0497 took several hours and involved overcoming several logistical challenges. A special part was custom 3D-printed to enable the object to be mounted in the X-ray diffraction instrument.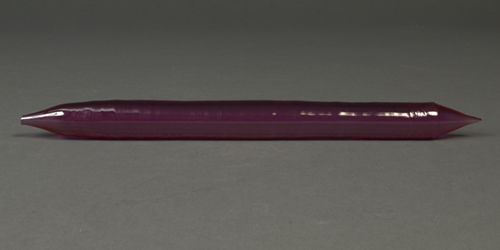 Item 0497 (Credit: NIST Museum)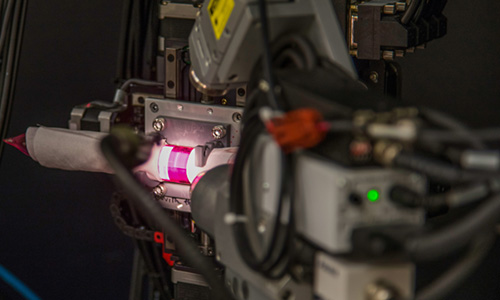 Testing item 0497 in the X-ray diffraction instrument. (Credit: F. Webber/NIST)
Items 0305 and 0306
John Sieber, a research chemist in the NIST Material Measurement Laboratory, writes that "Items 0305 and 0306 fit together. To me, it looks like an accessory for X-ray diffraction (XRD), where the sample sits on the white cylinder of 0305, and the two parts are assembled with the white cylinder inside 0306."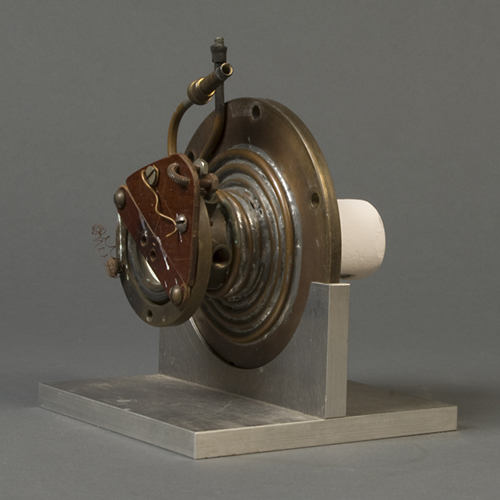 Item 0305 (Credit: NIST Museum)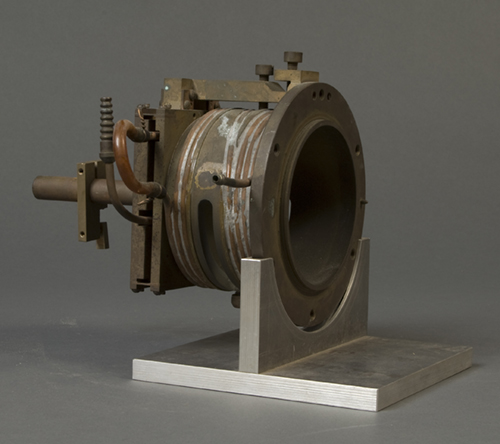 Item 0306 (Credit: NIST Museum)
This concludes this installment of Unidentified Museum Objects. Again, if you have an idea as to what any of these things might be, let us know in the comments.
About The Author
Fran Webber
Fran Webber is, among other things, a writer at NIST. She recently received her master's in journalism from the University of Missouri, completing her thesis research in science communications. A (more) youthful Fran dreamed of becoming a marine biologist. She's not really sure what went wrong.