Featured Video
This Week in Quality Digest Live
Zvonimir Kotnik
Metrology
Portable CMM Simplifies Measurement of Aircraft Engine Parts at Pratt & Whitney
ROMER Absolute Arm offers convenience, ease of use, cost savings, and versatility
Published: Monday, March 28, 2016 - 16:41
When engineers at Pratt & Whitney's assembly operations in Middletown, Connecticut, set out to determine the final tolerances between a massive Airbus engine and its enclosing nacelle, they face the intersection of thousands of precisely designed dimensions.
Although most of the thousands of parts constituting the engine could be measured individually on traditional granite-table coordinate measuring machines (CMMs) or with custom-designed, hard-tooled gauges, until recently there has been no satisfactory method for accurately measuring the overall engine assembly. During the past few years, the development of portable CMMs has improved the measurement environment by allowing more accurate dimensional data to be collected on the assembly floor. Because most of these portables were little more than digitizers, however, the task of relating measurement information to existing computerized design databases remained a significant obstacle to timely problem identification. Individual manufacturers were still required to develop in-house methods to bridge the gap between dimensional data acquisition and their original CAD data.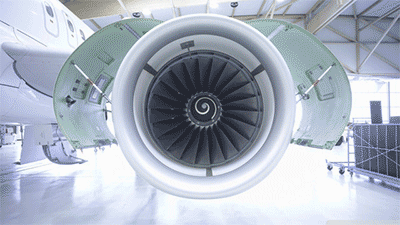 Figure 1: Pratt & Whitney needed a better process to determine the final tolerances between the engine and enclosing nacelle, and selected Hexagon Manufacturing Intelligence ROMER Absolute Arms to solve this challenge.
However, that traditional gap has become a thing of the past at P&W, according to Steve Ruggiero, senior engineer in the aerospace manufacturer's advanced measurement lab. With the acquisition of a family of computerized, three-dimensional, portable CMMs from Hexagon Manufacturing Intelligence, P&W is now able use their ROMER Absolute Arms to take its CAD databases onto the production floor as part of the measurement process. "By greatly shortening the feedback loop between the production measurement activity and the design process, we're both saving time and improving results," says Ruggiero.
Consisting of a six-axis articulating arm integrated with a sophisticated three-dimensional graphics software package running on a dedicated Pentium notebook, the ROMER Absolute Arms have been in full operation at multiple P&W facilities for several years.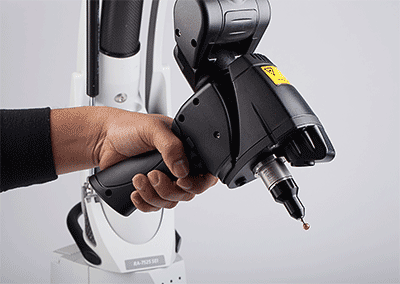 Figure 2: ROMER Absolute Arms provide Pratt & Whitney with a versatile measurement system that enables them to make data-driven decisions.
Key considerations in selecting this particular product included:
Convenience. All crucial measurements can be taken while the engine remains securely within its engine build unit (EBU) on the assembly line. By conducting simple referencing measurements to map the portable CMM's coordinate system with the engine's coordinate system established by the EBU's tooling balls, the equipment's reach, spanning up to an 8.2-ft sphere, is used to measure most dimensions on the engine with an accuracy better than 0.005 in. (at a 2 Sigma level). Throughout the operation, the built-in graphics software constantly references relevant CAD data for nominal measurement information.
Ease of use. P&W staff uses the ROMER arm to take measurements in confined spaces, such as beneath the engine. The six-axis articulating arm is designed to reach anywhere the human arm can. In addition, because all of the portable CMM's functions are programmed into icons on the screen, the operator controls the system using the probe button as a three-dimensional mouse. This eliminates the need to touch the keyboard during operation and frees the user to concentrate on the measurement. Additionally, because graphic part data is already contained in the CMM, it can be used to provide screen display and audio feedback to guide the operator to data-acquisition points in situations where watching the screen would be impractical.
Cost savings. One application for which the portable CMM may displace existing methods is in hard-tooled measurement fixtures. By using the CMM to replace the expensive custom-tooled gages traditionally used to measure large cured parts, P&W engineers anticipate saving thousands of dollars per year in tooling costs, not to mention eliminating the costs of obsolescence when part designs are changed.
Versatility. In addition to its software and portability, the ROMER arm's variety of probes is another big plus. "We can switch from the special tube-measuring probe to a surface-measuring ball probe in a matter of seconds or even attach a noncontact laser probe to scan a contour without deflecting it," says Ruggiero. Because engine subassemblies can include anything from tubing to sheet metal, this measuring flexibility is key to gathering the whole range of needed data. In addition to bringing CAD data directly into production measurement, P&W is discovering that the ROMER arm's software capabilities are useful for interfacing to quality assurance processes as well. Report-generating capabilities are built into the CMM's operating system, enabling SPC analysis and reporting in standard company formats in real time.
About The Author

Zvonimir Kotnik
Zvonimir Kotnik is the North America's portable business unit manager at Hexagon Manufacturing Intelligence, where he is responsible for managing the portable measuring arms, trackers, and white light solution product lines. This role spans financial performance, profit growth, supply chain management, business and engineering management, and shared services management responsibilities. Kotnik has more than 20 years experience in data-driven manufacturing. Kotnik has a bachelor of science in electrical engineering from Montana State University-Bozeman.