This Week in Quality Digest Live
Dan Jacob
Innovation
Quality 4.0: What Defines Successful New Product Introduction?
And how do companies drive it?
Published: Monday, April 9, 2018 - 13:01
Developing profitable, timely, high-quality products is more important today than ever before. Visibility of in-use product performance has never been higher, while competitive pressures continue to squeeze margins and time to market.
Manufacturers devote considerable cost and effort to new product introduction (NPI). Findings from LNS Research reveals that the median manufacturer invests 25 percent of its personnel in NPI and introduces a new product in an average of 24 months. Even with this substantial investment, NPI often fails to deliver expected outcomes. Only 56 percent of new products meet all NPI success criteria.
LNS Research has taken a cross-functional view of NPI, examining NPI success and data, processes, and organizational practices across the breadth of NPI stakeholders. The research conclusively demonstrates that:
• Multiple NPI stakeholders say that quality is among top NPI success criteria.
• NPI process owners improve the rate of NPI success by integrating quality and other cross-functional disciplines into the NPI process.
• Late cross-functional engagement, poor technology strategy, and inconsistent processes are leading causes of NPI failure, and result in delayed product launches, reduced initial quality, lower-than-expected revenue, and missing the market.
• Manufacturers that have correctly embedded the Industrial Internet of Things (IIoT) and Quality 4.0 into their NPI process improve NPI success and innovation, brands, revenue, and customer retention.
What it takes to succeed in NPI
Digging deeper, we discover that the market battles ambiguity, siloed ideation, partially informed decisions, and misaligned actions. For instance, 55 percent of manufacturers experience insufficient cross-functional validation of requirements and specifications, which leads to market delays and increased project costs. When you consider that 91 percent of companies still rely on spreadsheets and electronic documents to track requirements, is this surprising?
There's only one way to survive in today's tough climate: Remove the obstacles that prevent collaborative NPI. LNS projects the gap between NPI leaders and laggards will continue to widen. Innovation leaders have overcome traditional barriers by digitalizing the NPI process. Leaders also leverage the IIoT to gather new insights from connected operations and products. These new insights can significantly reduce the uncertainty surrounding product performance, manufacturing operations, and in-service operating conditions. The most successful manufacturers will combine these new, clear insights with the right culture and competencies to create market disruption.
Corporate and functional leadership must reexamine NPI, remove the obstacles that prevent favorable outcomes, and digitalize processes and information to achieve success in today's market conditions.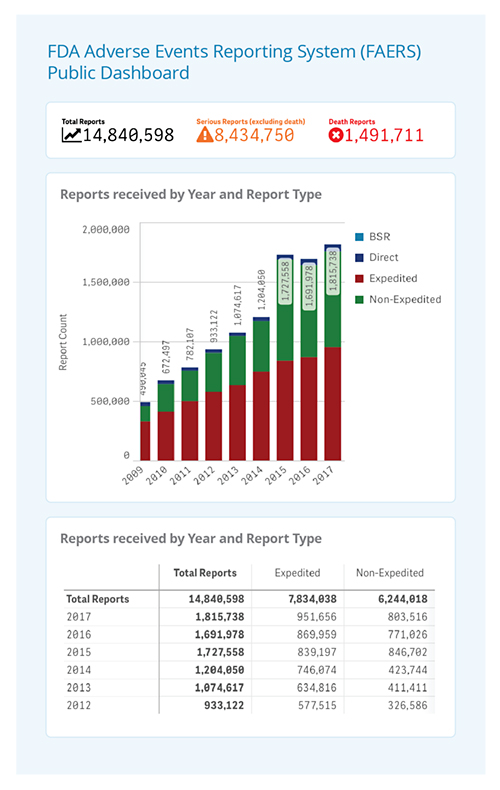 Quality team has a critical role in NPI
Quality leaders from across the market are building a culture of quality that is more proactive. Although this shift from reactive to proactive has been advocated by quality gurus for many decades, in practice, it can be quite difficult to achieve. It's an approach that requires champions in top management and from across functional disciplines, active nurturing, and support from quality.
For many manufacturers, early, active engagement in NPI is critical to building a proactive culture of quality. However, quality is often engaged only at the fringes of NPI, struggling to justify deeper involvement.
However, new market dynamics have changed the role of quality. Today's climate underscores the importance of quality to NPI success and provides quality leaders with an opportunity to shift the internal discussion around quality's role.
These market megatrends are captured in the ebook, Modern Approach to New Product Introduction (NPI): Sustainable Growth Via Profitable, High-Quality NPI. One market dynamic deserves special mention: Visibility to a manufacturer's product quality by external parties has steadily increased in nearly all markets. Today's manufacturer delivers more complex products, more quickly, and to global regions. Business-to-business (B2B) and business-to-consumer (B2C) customers have unprecedented visibility into product performance and quality. This visibility directly correlates to revenue.
Consider this:
• Suppliers, such as those in the automotive supply chain, are monitored by automated and instrumented supplier management systems. These systems classify suppliers based on risk formulas, which include factors like quality and on-time delivery. Preferred suppliers get a bigger slice of the pie, while high-risk suppliers require more oversight and receive fewer competitive contracts.
• Consumers use social media and online marketplaces to communicate product and service experiences with unprecedented reach and influence. Anything less than four stars can devastate product sales.
• The FDA recently launched a public dashboard featuring adverse events, making it easy for regulators, the life science value chain, consumers, and litigators to query adverse events.
This level of scrutiny and instant global visibility means manufacturers can no longer afford to launch products and then improve them post-release. Product performance and quality must be excellent right from the beginning.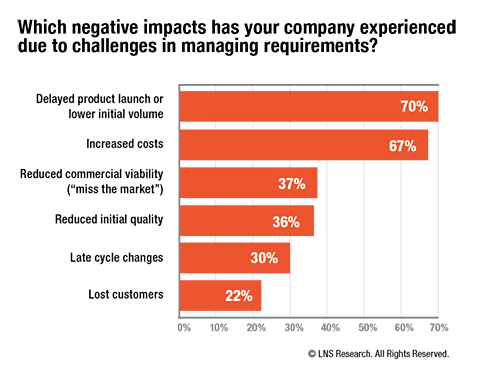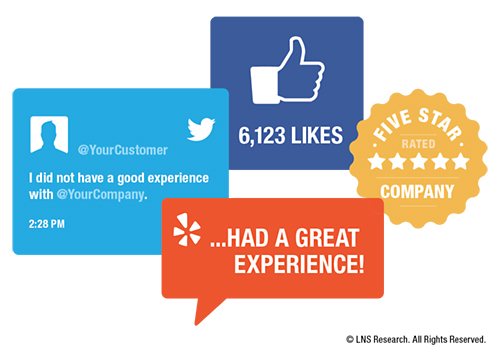 Digitalization enables differentiation
Quality leaders must advocate and nurture a collaborative NPI process to ensure that quality is strategically aligned with other NPI partners. A strategic, collaborative approach is the essential backbone to align teams, processes, and data. Much of the market still has a long road ahead in these areas, but growth is accelerating.
Market leaders live by W. Edwards Deming's mantra, "In God we trust; all others bring data." LNS Research data shows that leaders have built an enterprisewide data architecture that provides real-time visibility across multiple stakeholders, democratizes data, and leads to collective decisions. Although traditional data management, visibility, and analytics are valuable, they are insufficient to address the current market environment.
Manufacturers need a digitalization strategy. It should include data from traditional systems like enterprise quality management system (EQMS), product lifecycle management (PLM), and enterprise resource planning (ERP), among others. The strategy should also provide the means to capture data from sensors, mobile devices, social media, and online marketplaces. Innovative manufacturers couple all this data with advanced analytics to capture new insights that push product launch performance to previously unattainable levels.
When this digitalization strategy is coupled with a strategically-aligned, collaborative NPI process, it enables differentiated NPI performance and innovation. The right strategy facilitates the LNS Research digital innovation cycle.
Takeaways
Brand value, financial performance, disruption, and innovation all have their roots in successful new product introduction. However, while firms invest heavily in NPI today, their current success rate is relatively low, and market trends such as increased visibility into product performance, global pressures, and increasingly sophisticated products make NPI success more difficult to achieve. The only way to overcome these obstacles is for quality leaders to lead their company's response to market dynamics with a strategic, collaborative, and digitalized NPI process.
If you'd like to learn about collaborative, high-quality NPI, read the research ebook from LNS Research.
About The Author

Dan Jacob
Dan Jacob is a research analyst at LNS Research primarily focused on the enterprise quality management systems (EQMS) practice. Jacob has more than 20 years of experience in quality, reliability, risk, and safety across several industries, primarily automotive, aerospace and defense, high tech and electronics, and medical devices. Jacob also operated his own firm providing engineering consulting to the medical devices and metals industries. Jacob graduated Magna Cum Laude from the University of Pittsburgh with a bachelor's degree in mechanical engineering.