This Week in Quality Digest Live
Concept Laser

Innovation
Veterinary Medicine Turns to 3D Metal Printing for Innovative Surgery
Macaw gets new, high-tech beak
Published: Thursday, June 9, 2016 - 14:02

For true freedom of design, 3D metal printing enables incredible solutions in industries as diverse as manufacturing and medicine. Now the technique has generated a humane resolution to a difficult problem confronting a team of veterinarians. For the first time ever, a prosthetic titanium beak has been manufactured using 3D metal printing and implanted on Gigi, a blue macaw (a genus of the parrot family). This unusual prosthetic saved Gigi's life, as macaws are unable to eat solid foods without a beak.
The illegal trade of wild birds is a sad story of greed, and it doesn't just happen in Brazil, where Gigi lives. The victims are magnificent creatures whose very beauty can end up being their downfall. During Gigi's captivity at the hands of illegal bird traders, poor housing conditions caused severe malformation of her beak. Ultimately, Gigi was freed by the Brazilian police, but this gorgeous, bright-blue-and-yellow-feathered macaw could no longer be fed. However, a team of veterinarians, together with 3D printing experts from the Renato Archer Technology and Information Center (CTI) in Campinas, Brazil, developed an implant solution. The successful operation took place on Feb. 18, 2016, at the Animal Care Center in Ipiranga near Sao Paulo.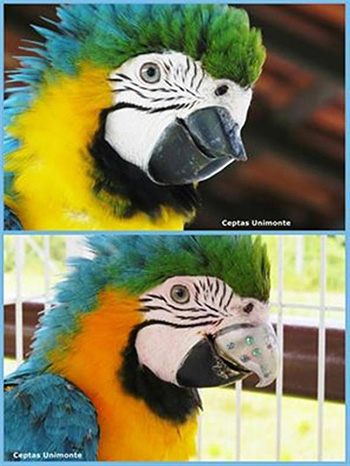 Figure 1: Gigi before and after the operation. (Photo courtesy of Cicero Moraes)
An interdisciplinary team effort
The artificial beak was created thanks to the cooperation of three specialists. The team, dubbed the "Avengers," was comprised of veterinarian Roberto Fecchio, 3D designer and facial-reconstruction specialist Cicero Moraes, and veterinary dentist Paul Miamoto. The "Avengers" are pioneers in the use of 3D printing technology for saving the lives of wild animals, and previously made a new shell for Freddy the turtle and a beak for an injured toucan. These prosthetics were made of plastic. In Gigi's case, however, plastic wasn't suitable. Macaws use their beaks to open seeds and break other hard shells, so their beaks need to be extremely long-lasting and strong. This being the case, the team decided on titanium, which is known to be extremely durable. Titanium presented itself as the perfect solution as it is biocompatible, lightweight, and corrosion-resistant. Many human prosthetics are now produced using titanium, so why not try using the material to help a wild bird?



Figure 2: A part that saves lives: A 3D-printed titanium beak. (Photo courtesy of Cicero Moraes)
First LaserCUSING, then a successful operation
Paul Miamoto began by taking a series of photographs of the malformed beak. From these, Cicero Moraes created a digital 3D model for the perfectly fitting prosthetic. The beak was then laser melted at CTI.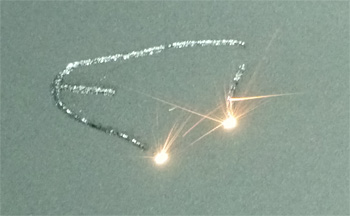 Figure 3: Build process of the beak on a Mlab Cusing R from Concept Laser. (Photo courtesy of Cicero Moraes)
Gigi's artificial beak was created using a Mlab Cusing R from Concept Laser, with which especially delicate parts with high surface quality can be manufactured. The smallest system model from the company, based in Lichtenfels, Germany, proved to be the right choice for saving Gigi's life.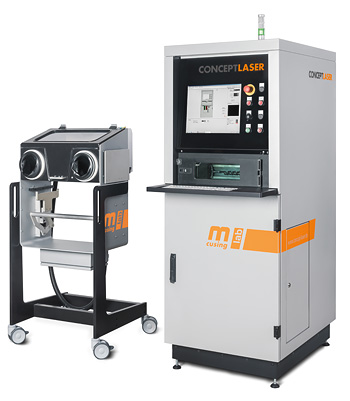 Figure 4: The implant was created using a Mlab cusing R from Concept Laser. (Photo courtesy of Concept Laser GmbH)
When the beak was ready, the operation took place at the Animal Care Center in Sao Paulo. Veterinarians Roberto Fecchio, Sergio Camargo, Rodrigo Rabello, and Methus Rabello participated.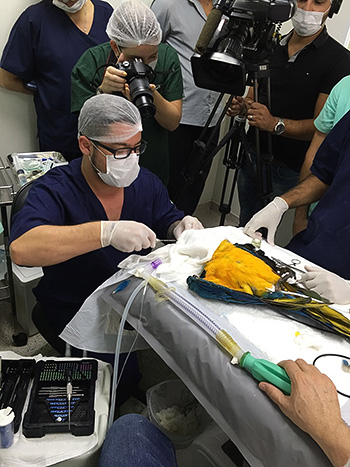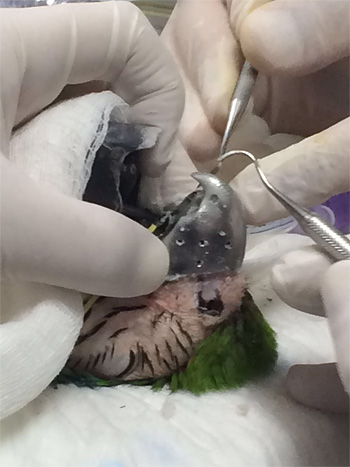 Figure 5: Gigi undergoing the operation at the Animal Care Center in Sao Paolo. (Photo courtesy of Cicero Moraes)
The 3D-printed prosthetic was secured in place with bone cement and orthopedic screws. Just 48 hours after the operation, Gigi was able to try out her new beak. She made a fantastic recovery at the Center for Research and Screening of Wild Animals (CEPTAS) at Unimonte University. Gigi is currently awaiting placement at a zoo, where visitors can marvel at the bird's one-of-a-kind beak secured in place with colorful rhinestone-styled screws. The other birds are going to be seriously jealous.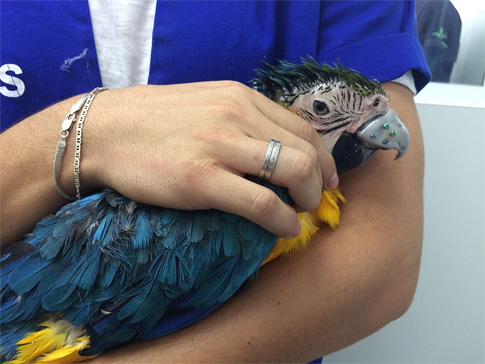 Figure 6: Gigi's new beak after the operation. (Photo courtesy of Cicero Moraes)
Bottom line
All's well that ends well. Examples like Gigi show that 3D-printed medical technology isn't just capable of providing greater quality of life to people. The unlimited geometric freedom of the process enables the manufacture of perfectly fitting implants ideally suited for each respective application. Ultimately, it was able to help a magnificent wild bird overcome injuries and deformities—such good news in our often uncertain and unsettling world.
About The Author

Concept Laser
Concept Laser GmbH, which was founded in 2000 by Frank Herzog, is one of the world's leading providers of machine and plant technology for the 3D printing of metal components. The patented LaserCUSING process—powder-bed-based-laser melting of metals—opens up new freedoms when it comes to configuring components and also permits the tool-free, economic fabrication of highly complex parts in fairly small batch sizes.