This Week in Quality Digest Live
Patrick Horine
Health Care
DNV GL Healthcare and CoxHealth Partnership for Improvement
Accreditation and ISO 9001 aligns with hospital's strategy to help reduce patient readmissions
Published: Wednesday, December 6, 2017 - 12:02
Readmission of patients within 30 days of discharge is one of the most serious issues plaguing healthcare delivery in the United States. No one wants to go to the hospital, let alone return shortly after being discharged; readmissions also hurt hospital bottom lines.
Readmissions cost hospitals $41.3 billion during the first 11 months of 2011, according to data from the Agency for Healthcare Research and Quality (AHRQ).
As part of the Affordable Care Act, in 2012 the Medicare program began withholding small proportions of payments to hospitals if patient readmissions occurred due to certain medical conditions (pneumonia and congestive heart failure among them). Such initiatives are known as value-based payments.
DNV GL Healthcare and CoxHealth
DNV GL Healthcare is the second-largest hospital accrediting body in the United States. It currently accredits 500 hospitals in 49 states. It has adopted an ISO 9001-based quality management system that originated in Europe for hospitals to improve operational processes and the quality of care.
A five-hospital system in Southwest Missouri, CoxHealth serves a primarily rural population. It has a total of 992 beds with more than 237,000 emergency department/urgent care visits per year. CoxHealth had been using the Joint Commission for many years, until it transitioned to DNV GL as its accrediting body in March 2015.
Although the hospital system had been planning a readmission-reduction program before contracting with DNV GL, its presence as the new accreditor helped put the process in motion.
"The DNV GL accreditation process and ISO 9001 align with our strategy to integrate value-based payments and population health," says Arlo Stallion, CoxHealth's system director of regulatory affairs and medical staff services. "Our partnership, and implementation of the ISO 9001 quality management system process approach, has created synergy and progression toward our goals."
What changed
CoxHealth embarked on a variety of initiatives to reduce the likelihood that patients would be readmitted. It integrated a tool into its electronic medical records system that gauged the risk of readmission for all patients, based on factors such as whether they had been hospitalized before and the number of prescription medications they were taking, among others. It also put a care redesign team into place to study how it might be able to change processes that, while familiar, might not represent the best clinical pathways for patients.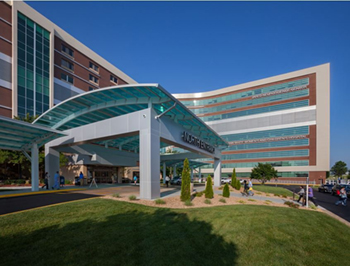 CoxHealth paid particular attention to patients who had had five or more hospital admissions through the emergency room, a group that tends to have a significantly higher readmission rate than average. It was determined that many of these patients were seeking care through the ER due to dental pain, mental health, and social issues. These patients were not receiving the right outpatient care to meet their ongoing healthcare needs.
CoxHealth embarked on a patient-centered process approach to deliver the right care in the right place by harnessing community partners and services. Intervention implementation included:
• Assignment of a primary care provider with a follow-up appointment within seven days
• Follow-up discharge phone calls to ensure a smooth transition to the next provider of care
• Collaboration with a federally qualified mental health center to discharge medically stable detox patients. In addition, established protocols to expedite subacute care for behavioral disorders not acute enough for inpatient admission, but more aggressive than an outpatient center.
• Collaboration with a federally qualified health center to discharge patients from the emergency department and send them directly to an on-campus medical home clinic that provides both primary care and mental healthcare
• Developed protocols with the federally qualified health center to transition a patient from the emergency department for immediate dental care
• Provide transportation from the emergency department to the outpatient service
• Embedded social workers in the emergency department to assist with arranging a variety of community services to meet patient needs
• Established a Community Health Advanced Practice Paramedic Program (CHAPP) to conduct frequent home visits by specially trained paramedics to address the medical, behavioral, and social needs of the patient
Another initiative undertaken was paying closer attention to patients as they were being discharged. A team was assembled to contact patients immediately after discharge to closely coordinate their care, including the use of home healthcare services.
Stallion notes that the DNV GL partnership and ISO 9001 process approach supports and creates greater synergy to undertake these initiatives. "The NIAHO accreditation and ISO 9001 process approach helps us to be more efficient and effective in the use of our resources," she says, adding that the collaborative patient-centered approach to accreditation "promotes and fosters better communication and effective process redesign."
"Moreover, the use of the ISO 9001 standard is aligning key processes and enabling further integration and standardization across CoxHealth," Stallion says.
At CoxHealth's Medical Center South in Springfield, Missouri, the 30-day readmission rate before contracting with DNV GL was approaching 11 percent. During fiscal year 2017, the rate had dropped to 9.32 percent. Medical Center South's readmission rate of patients over rolling 12-month periods also dropped from 9.95 percent to 9.51 percent. The hospital is significantly below the statewide average for patients with congestive heart failure (10.8 percent vs. 19 percent).
Stallion observes that the presence of DNV GL has helped it change the way CoxHealth addresses clinical issues. "It is changing our attitude and approach to continual improvement," she says.
About The Author

Patrick Horine
Patrick Horine is the CEO of DNV GL Healthcare, a CMS-approved hospital accreditation program, which accredits some 500 hospitals in 49 states.