International Automotive Standard Gets Green Light A new international automotive standard will offer a bridge to conformity among the many automakers in the United States and Europe.

The Big Three U.S. automakers, in cooperation with standards bodies from Germany, France, Great Britain and Italy, are developing an international automotive standard. Known by its working title, TR16949, the new standard encompasses U.S. automotive requirements QS-9000 as well as European standards such as Germany's VDA 6.1.

The International Organization for Standardization's participating members currently are considering approval of TR16949. A three-month voting period began in August; in late November, a final decision regarding the standard is expected.

So far, voter reaction is positive, according to R. Dan Reid, General Motors' representative for the Supplier Quality Task Force, the body responsible for drafting and maintaining QS-9000. If ISO voters accept TR16949, ISO is expected to release the final document, which it will also administer, in January 1999.

Although an international automotive standard was considered during an ISO meeting in South Africa several years ago, work actually began on the standard during ISO's October 1997 meeting in Rio de Janeiro, says Reid. At that time, ISO/TC 176, the ISO technical committee responsible for the ISO 9000 stand- ards, undertook a pilot project that addressed sector-specific needs in the automotive industry. The ISO/TC 176 Delegation Leaders' Task Group formed to consider ISO 9000-related issues and concerns, as well as the auto industry pilot in cooperation with the International Automotive Task Force.

"It's clear to TC 176 that sectors aren't interested in using ISO 9000 to replace their standard," notes Reid.

A new standard necessarily will affect both registrars and suppliers. So far, new registrar qualifications remain undefined. However, suppliers face a new requirement, which emerges from QS-9000, warns Reid. "Their quality systems have to be performing," he states. "We've moved that provision from the appendix and put it in the document itself."

A meeting was recently held between the International Automotive Sector Group, U.S. QS-9000 registrars, the QS-9000 Task Force and representatives from the Registrar Accreditation Board, RvA and other associations. They discussed stringent auditor requirements for TR16949, including a suggestion that auditors conduct a minimum of 10 audits per year to qualify for ongoing certification.

"This may end up shaking out a number of registrars, possibly some of the more reputable ones," commented one registrar representative from the meeting, who asked to remain anonymous. "It will definitely be a cost that is passed along to the suppliers."

The new standard won't mean the end of QS-9000 as a free-standing document, reports Steve Walsh, Ford Motor Co.'s QS-9000 Task Force representative. "Suppliers will have the option to be registered to one or the other," he explains.

So far, Asian automakers haven't participated in the international effort. However, during a Japanese Automotive Manufacturers Association meeting in Tokyo in January, Reid discussed the issue with them. They expressed interest in becoming involved with the effort in 2000 or 2001, reveals Reid. "They're interested, but for the longer term," he adds.

Baldrige Program Seeks Examiners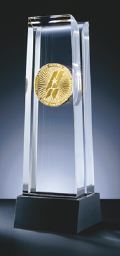 The Malcolm Baldrige National Quality Award program is seeking volunteer examiners and judges to evaluate next year's award applicants. Applications, which become available Nov. 9, are due Jan. 8, 1999.
The Board of Examiners consists of 300 members, of which nine serve as judges and 60 as senior examiners. Examiners are selected competitively by the National Institute of Standards and Technology from many sectors, including education, service, health care, professional and trade organizations, government agencies and other nonprofit organizations. Applicants must be U.S. citizens or permanent residents.
Examiner qualifications include expertise in business, education or health care management, processes and results; knowledge of practices and improvement strategies leading to performance excellence; length, breadth and types of experience; written and verbal communication skills; leadership and interpersonal skills; education and training; and achievements and recognition.
Examiners are appointed for one-year terms and may reapply for additional service. Examiners contribute an estimated 10 days or more a year to the program, including a required, three-day examiner preparation course. Examiners review and score written applications; some examiners also participate in site visits led by senior examiners and may prepare feedback reports to applicants. Judges review examiner scores, select applicants for consensus reviews and site visits, review site visit reports and make award recommendations.
For more information or to obtain a 1999 examiner application, contact NIST at telephone (301) 975-2036, e-mail nqp@nist.gov or visit NIST's Web site at www.quality.nist.gov.
Customer Satisfaction Index Finally Improves
Following a downturn that began at the end of 1995, customer satisfaction with goods and services is showing improvement. The American Customer Satisfaction Index rose to 72.2 on a 0-100 scale, its highest point since the third quarter of 1996 and the second increase this year.
Customer satisfaction with household appliances rose three points from a year ago, an increase of 3.8 percent. At 83, this industry is now tied among the top three of the 34 industries measured in the ACSI.
The ACSI for personal computers rose one point to 71. The consumer electronics industry, including manufacturers of TVs and VCRs, dropped one point.
Customer satisfaction with cars, vans and light trucks holds steady at 79. This reflects the industry's overall stability, which has scored 79 for four of the last five years.
Satisfaction with suburban police protection and services rose four points to 71, a six-percent increase from a year ago. Satisfaction with police in major cities remained unchanged at 63.
The American Customer Satisfaction Index is produced through a partnership of the University of Michigan Business School, the American Society for Quality and Arthur Andersen. For more information, call the ASQ at (800) 248-1946.

Kodak Pursues ISO 14000 Pledge
Eastman Kodak Co. is ahead of schedule on a demanding project: preparing its worldwide base of manufacturers for ISO 14000 registration by year's end.
When ISO 14000 was released in 1996, Kodak's health, safety and environment management council set a goal of having 20 of their manufacturing facilities around the world ready for registration by the end of 1998. These same plants are already ISO 9000-registered, says Richard Poduska, Eastman Kodak's director of health, safety and environmental affairs for manufacturing.
Poduska coordinated the company's ISO 14000 effort. So far, five Kodak plants -- located in Taiwan, France, Eng-land and the United States -- have received ISO 14000 certification, with a sixth pending. The other 14 plants expect to be ready for registration by the deadline.
The benefits Kodak is reaping from the standards include improved environmental management and performance, high employee morale and a positive public image, reports Poduska. Because of the project's success, Eastman Kodak has decided to make its corporate health, safety and environmental affairs guidelines compatible with ISO 14000.
"The results are better than we expected," notes Poduska.
Construction Company Receives ISO 9001 Certification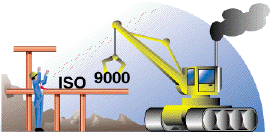 Detroit-based construction firm Walbridge Aldinger Co. has become the first major U.S. general contractor and construction manager to earn ISO 9001 registration. Quality Management Institute granted the full-service company's certification, which covers designing, building and construction.
Quality has been a concern at the company for many years, notes Christopher B. Morano, Walbridge's general manager and quality director. Walbridge received recognition for its standards of excellence by Ford Motor Co. in 1994, when it became the world's first construction company to earn Ford's Q-1 quality award. The company also has earned Chrysler's Platinum Pentastar Supplier Award for five consecutive years.
Because of its work with the automotive industry, Walbridge decided to pursue ISO 9001 certification, a 14-month project. The company's next initiative will be to bring its two Florida offices -- located in Tampa and Ft. Lauderdale -- under ISO 9002 registration, says Morano.
"The registration is a plus, but going through the process was the most important thing," says Morano. "We know that we have a well-organized system that works."
Internet Forum Discusses New ISO 9000 Standards
The ISO 9000/QS-9000 Support Group is now hosting a free, moderated e-mail discussion of the newest ISO 9000 standards.
"All parties are welcome to the discussion," says the support group's Rick Clements. Because the discussion will be moderated, participants should receive only one or two messages per week, he adds.
To subscribe, send a message to discuss@9000.net with "9000 in 2000" in the subject field, along with your name and e-mail address in the message.
Visit the ISO 9000/QS-9000 Support Group's Web site at www.isogroup.simplenet.com
The Medical Device Directive's Seven Major Myths

Mystified by the European Union's Medical Device Directive? The following seven points touch on some of the directive's persistent myths and how it will affect manufacturers:
Myth No. 1: CE marking is a trade barrier. Fact: The European Union views the CE Mark much like a passport. It is a manufacturer's claim that its product meets all applicable directives in force at that time. Member states must allow CE-marked products free market access.
Myth No. 2: The June 14, 1998, deadline was extended. Fact: There was no extension, and the current deadline was enforced.
Myth No. 3: All products placed on the market prior to the June 14, 1998, deadline will be exempt from CE marking until 2001. Fact: This is still only a proposal. Even if it is accepted, companies are finding sales negatively affected by the CE Mark's absence.
Myth No. 4: Countries in the EU can impose additional requirements within the directive. Fact: Countries must give products legally displaying the CE Mark free access to their markets. Member states may only restrict products that endanger the public.
Myth No. 5: ISO 9000 is sufficient to meet the directive's Annex II. Fact: In essence, EN 46001 is ISO 9001 plus specific medical requirements. Those additional quality items are found in EN 46001 and Annex II.
Myth No. 6: A manufacturer needs only a Declaration of Conformity for Class I Devices. Fact: Items required by the MDD's Annex VII include the technical file, post-market vigilance, risk analysis, and essential requirements for health and safety.
Myth No. 7: All 15 recognized European languages must appear on a product's label to meet EU standards. Fact: It depends on what the product is and where it is sold. Some member countries require their languages on the labels of any products marketed within their borders. The audience the product is meant for also must be considered.
For more information, call the MDD Hot Line at telephone (800) 810-9000.
(Excerpted from European Community Quarterly Review, Volume VI, Issue 2, Technology International Inc., 1998.)
The Scoop on ISO 9000 and ISO 14000 Compatibility
Earlier this year, the International Organization for Standardization endorsed creating common elements in ISO 9000 and ISO 14000 to ensure greater compatibility between the two standards. To better understand developments currently underway, Quality Digest spoke with Oswald A. Dodds, chairman of ISO/TC 207 SC1, the subcommittee responsible for producing ISO 14001. Dodds also belongs to ISO's Joint Coordination Group and co-chairs ISO's Joint Task Group, the subcommittee-level body coordinating review and revision of ISO 9000 and ISO 14001.
QD: What prompted ISO's decision to make ISO 9000 and ISO 14000 more compatible?
Dodds: There are several drivers. Users of either or both ISO 9000 and ISO 14001, and the standards writers themselves, see the logic in a consistent approach: It will help them as well as potential users. ISO itself has formed the same view. TC 207 SC1 created its standards using TC 176's [the committee responsible for ISO 9000] standards as a model, and the two sets already are considerably compatible.
QD: Why not merge the two standards?
Dodds: Because the stakeholders are different. The ISO 14000 series also requires consideration of, and compliance with, legislation. Users expressed concern that a merged document would prove complicated. Some users don't want a merged document at all; others want the option to choose either or both, which isn't possible with a combined standard.
QD: Who is guiding this project?
Dodds: At a strategy level, the ISO Technical Management Board. At a TC policy level, both TCs and SCs. At a standards-writing level, the SCs, and at the detailed-writing level, any working groups or panels created by the SCs.
To ensure that things actually happen, the two TCs and three pairs of subcommittees have created coordinating mechanisms -- the Joint Coordinating Group, Joint Task Group, Common Study Group and Joint Advisory Group. The latter three will draft the jointly developed words, which will be forwarded to the groups redrafting the ISO 9000 standards.
The joint group meetings keep progress under review, while the J6 -- the leaders of the other subcommittees and joint coordinating groups -- pick up any problem issues and try to find ways of dealing with them.
QD: Have the committees established a deadline for completing this project?
Dodds: All involved are working toward publishing any improved standards by the year 2000. TC 176 has a published timeline that we're using to guide our discussions.
QD: What are the biggest obstacles to achieving compatibility between ISO 14000 and ISO 9000?
Dodds: I'm not sure. Drafting standards takes considerable time, but all involved know this. They also know users' needs and interest in seeing any new versions agreed upon and in print as soon as possible. We're therefore trying to meet these apparently opposing aspects.
Time is needed to ensure that the many experts involved in the revision and review processes are equally up-to-date and understand each others' positions and views.
QD: Will making the two standards compatible result in any major changes to either ISO 9000 or ISO 14000?
Dodds: From an ISO 9000 standpoint, that committee is better qualified to respond. From TC 207 SC1's perspective, it's too soon to be certain, but it looks like the process will adjust some of ISO 14000's existing language to improve the current edition. From the TC 176 documents I have seen, some changes are likely.
IndustryNews
Air Force Technology Looks Below the Surface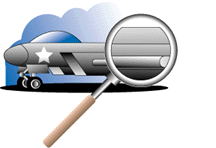 Even the best constructed aircraft suffer from flying stress, so ensuring structural integrity by regularly inspecting an aircraft's critical parts is essential. Now, a new technology may make aircraft inspection faster and less expensive.
Developed for the Air Force's Wright Laboratory by Boeing Co.'s St. Louis-based Phantom Works, the Mobile Automated Scanning system is available now for the private sector through the Air Force laboratory's technology transfer effort.
MAUS uses ultrasound or electromagnetic fields to look beneath composite or metal surfaces to detect hidden damage. Faster and more accurate than previous inspection methods, MAUS consists of a handheld unit about twice the size of a computer mouse connected to an electronics box and a laptop computer. MAUS allows for analysis in three dimensions and scans an average 200 square feet an hour.
Though still considered a prototype, the system is used by the Air Force at its command air logistics centers. Directorate engineers have made MAUS available to the Navy, which uses it during the test flight phase of the new Super Hornet fighter. A group of commercial airlines, race-car teams and racing-boat teams also use MAUS to demonstrate its commercial potential.
For more information, contact Wright-Patterson Air Force Base at telephone (937) 255-2725 or visit their Web site at www.wpafb.af.mil/ascpa/index.html .
Precision Gage Acquires Sheffield Gaging Products
Precision Gage & Tool Co. of Dayton, Ohio, has acquired the Gaging Systems Operations from Giddings & Lewis Inc.-Sheffield Measurement. Precision Gage will now manufacture, market and repair the entire Sheffield gaging product line.
Already a major gaging equipment producer itself, Precision Gage will supplement its line with Sheffield gage products, including Precisionaire and Micronaire instruments, electronic columns, paper and bearing gages, air gage tooling, manual and automatic gaging fixtures, and SOFT 2000 computer systems. The company also has added experienced GSO personnel to its staff as resources for engineering design, production and service.
For more information, contact Precision Gage & Tool Co. at telephone (937) 866-9666.
National Supply Chain Initiative Launched
The National Initiative for Supply Chain Integration Ltd. has launched the first-ever initiative on building trust and cooperation among supply chains of three links or more. Participants Harley-Davidson Motor Co. and several of its suppliers, including Allied Die-Casting, Southwest Metal Finishing and Ram Tool, plan to jointly develop improved processes through an ongoing, highly interactive, Web-based knowledge-transfer process.
Insufficient trust represents the first roadblock that must be overcome in order to fully integrate supply chains, says Mike Doyle, NISCI CEO and chairman. "NISCI was formed as a place where supply chains, rather than individual firms, could come to improve their collective performance," he explains.
The NISCI Trust-Building and Cooperation Module process first identifies benefits that could result from systematic chain integration and identifies the actions that could yield those benefits. This progresses to a one-day interaction between key players. The supply chain then moves to a Web-based process for assessing performance against those expectations in an ongoing plan/do/check/adjust cycle.
Leroy Zimdars, Harley-Davidson's director of development purchasing, is enthusiastic about participating in the NISCI initiative. "At Harley, we've made significant strides by dealing with issues that exist among our tier-one suppliers," notes Zimdars. "But we can't reach our performance goals unless we join in a collective business effort to further identify problems and develop standard solutions that can be implemented across, the supply chain."
For more information, contact the NISCI at telephone (888) 286-4724.
Noncontact Measurement Companies Merge
Four leading companies in industrial, noncontact, laser-based measurement and control sensors are merging into a new worldwide group under the name of Laser Measurement International Inc.
The four companies merging into LMI include Selcom, Dynamic Control Systems, Sensors-95 bv and Sami. Under the merger, LMI will have research and development, manufacturing and sales facilities in Canada, the United States, Germany, Malaysia, The Netherlands and Sweden.
The merger will enable the four companies to coordinate their resources and expertise to create a strong, future-oriented organization, says Len Metcalfe, LMI's chairman and chief executive officer. "The companies' technologies are similar, and they target similar industrial market segments and application areas," he explains. "The synergy that the four companies bring to LMI will have both short- and long-term effects, especially in research and development, sales and technical support."
For more information, contact LMI at telephone (604) 940-0141 or visit the company's Web site at www.lmint.com .