Are Your Investments Performing at
Baldrige-Quality Levels?
There weren't many smarter investments in the 1990s than the Baldrige Index, a fictitious portfolio of stocks of Malcolm Baldrige National Quality Award winners. For years, the National Institute of Standards and Technology, which administers the Baldrige Award, consistently boasted stock market dominance over the Standard & Poor's 500, claiming more than 1,100-percent growth during the life of the NIST study, while the S&P 500 grew a paltry (by comparison) 228 percent. But what about this last year, the year the stock market came back to reality? An informal survey conducted by Quality Digest found that the Baldrige Index, after years of dominance, might not be invincible after all.
As any e-trader will tell you, the market's almost-two-year exhale from its late-1990s peak has thinned many investors' portfolios, including those that were invested solely in the S&P 500, an index that historically parallels the market as a whole. To compare the stock market slowdown's effect on the Baldrige Index's performance, Quality Digest checked the stock prices of all publicly traded companies listed by NIST as "whole-company winners or parent companies of subsidiary winners" on Aug. 30, 2000, and Aug. 30, 2001. During that time these companies' stocks lost almost 48 percent of their value, while the S&P 500's value dropped only 25 percent, according to our calculations generated from data available on the Motley Fool Web site ( www.motleyfool.com ). Throughout the life of the study, the Baldrige Index is still way ahead of the S&P 500. But after almost a decade of dominance, why the reversal?
"As everybody always says, you invest in the stock market for the long term, not for the short term," says Harry Hertz, director of the Baldrige National Quality Award. "So, even this year, we'll be looking at the performance since the start of our investment."
Considering their past stock market performance, Baldrige winners are, indeed, a great investment. According to NIST's Web site ( www.nist.gov ), the 24 publicly traded Baldrige Award recipients, as a group, outperformed the S&P 500 by more than 4-to-1. Even this last year wouldn't negate that kind of growth.
What is it about Baldrige Award winners that make them so profitable? "We've looked at where the recipients of the Baldrige Award truly stand out across the board," says Hertz. "The single highest-scoring item amongst recipients is the leadership of the organization."
With this in mind, is there a mutual fund of Baldrige Award winners that the average Joe can buy? Unfortunately, Hertz says, no. "There are a fair number of people who have done so on their own, but I don't know of any mutual fund you can purchase."
To follow the winners on your own, or to check the Baldrige Index figures, visit the Malcolm Baldrige National Quality Award Web site at www.quality.nist.gov .
While the Baldrige Index's stock market performance is interesting enough, the Smithsonian Institution is more impressed by a century of excellence than a hypothetical comparison. As such, the Smithsonian recently began a 17-month exhibition on the centennial anniversary of the National Institute of Standards and Technology, the Federal agency that administers the award. Even the Baldrige Award itself is on display.
Roger E. Sherman, museum specialist for the Smithsonian Institution and curator for NIST's Striving for Standards exhibit, says the Smithsonian has collaborated on the development of NIST's own museum and wanted to honor their "friendly working relationship" for NIST's 100th anniversary.
Sherman touts the organization's accomplishments despite occasional conflicts. "NIST has worked on a mind-boggling range of projects, from profound scientific investigations to studies of everyday products," he explains. "At the [NIST centennial] anniversary, we draw well-deserved attention to NIST's accomplishments while suggesting the difficulties it sometimes faces in securing acceptance of its work."
Originally known as the National Bureau of Standards, NIST is responsible for setting and making available the nation's standards of weights and measures. On display at the Washington, D.C., museum are artifacts from throughout the NIST's measurable history, including a box of Crayola crayons named from the 1955 Dictionary of Colors and a platinum meter bar that acted as the U.S. standard of length for almost 70 years.
The exhibit focuses on three "standards challenges" addresses by NIST: defining length, describing color and encouraging the United States to convert to the metric system. For more information, visit the Smithsonian Institution's Web site at www.si.edu .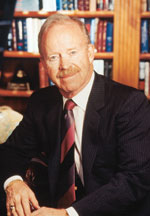 Philip B. Crosby, 1926-2001
When he died last month of respiratory failure at age 75, Philip Crosby moved from a living legend to what some would call a folk hero.
There have been very few people who launched themselves into human folklore simply by making a statement: Julius Caesar claimed, "Veni, vidi, vici," and became forever a great warrior; Martin Luther King Jr. said, "I have a dream," and we've been dreaming with him ever since. In the quality industry, it could be said that Crosby's legacy began with the title of his first book, Quality Is Free (McGraw-Hill, 1979). That mantra lives on.
Crosby's résumé paralleled--if not helped direct--the timeline of quality management dating back to the 1950s. As a one-time assembly line worker who made it all the way to the executive suite, Crosby's problem-solving skills and thirst for success were undeniable. "He modeled his behavior on the behaviors of successful people he had seen," says Wayne L. Kost, president and CEO of Philip Crosby Associates II. "He questioned the way things were done, and his approach was one of common sense. One of our clients put it best, 'His greatness was his ability to make common sense common practice.'"
In his first executive position, as a quality manager for Martin-Marietta in 1957, Crosby made his mark on the industry by creating his Zero Defects concept. Later, as vice-president of International Telephone and Telegraph, Crosby authored Quality Is Free, which sold more than 1.5 million copies and changed the way management looked at quality. "His greatest accomplishment was to get the attention of senior management to the fact that quality comes out of the executive suite; it's not something that happens on the production line," explains Kost. "Up until then, quality was the job of someone who worked in the quality department."
With the roots of corporate and literary success firmly planted, Crosby founded Philip Crosby Associates, a consulting firm that stressed doing things right the first time as a more profitable practice than being adept at fixing problems quickly.
PCA was immensely successful and grew to be a publicly traded company with more than $100 million in revenue. In 1991, Crosby sold the company to Alexander Proudfoot and founded Career IV, another consulting firm. Through Career IV, Crosby's role as teacher and motivator was solidified, as the company provided lectures and seminars to help executives and managers grow into leaders. PCA floundered without Crosby's leadership, and in 1997 Crosby bought the assets of PCA and formed PCA II.
Just as Crosby urged executives and managers to strive constantly for perfection and improve their culture, Crosby, too, continually improved upon himself and seemed to equate the qualities of a healthy business culture to those of a healthy community. Deeply religious, Crosby and his wife, Peggy Crosby, gave millions of dollars to communities throughout Florida, according to PCA II. They were especially fond of the House of Hope (a home for troubled girls), which they helped fund. Crosby also donated much of his time to the industry, providing speeches free of charge to the American Society for Quality, which he was president of in 1979.
Like most folk heroes who ultimately pass away, Crosby's message will live on for generations. All of his books have been bestsellers and many are still in print. His business, too, is a bestseller of sorts, growing an average of 20 percent per year, says Kost. Crosby's friend and business partner for more than two decades, Kost is confident in the importance and future of PCA II and the quality industry.
Never too busy to share his thoughts and expertise, Crosby was a featured columnist for Quality Digest Online and an occasional contributor to the printed magazine as well.
For Training, Outsourcing Gives Way to "In-Housing"
U.S. companies are spending less money on outsourced training for their employees, while at the same time they're investing more in their own trainers. Training, it appears, is moving in-house.
According to the 2001 American Society for Training and Development "State of the Industry Report," an annual set of statistics regarding employer-provided training in the United States, money spent by survey participants on employer-provided training dipped slightly from 2 percent of payroll in 1998 to 1.8 percent in 1999. However, the report also states that while companies are spending less on payments to outside trainers, they are also spending more on wages and salaries for their own internal training staff, a signal that employers are choosing to make training an internal function.
Companies that ranked in the top 10 percent of the 365 study participants by "showing a dedicated commitment to developing the knowledge, skills and abilities of their employees" were marked as training investment leaders. Of those, 27 percent were members of the technology industry, 18.9 percent were from the transportation and public utilities industry, and 16.2 percent were from the services industry. Manufacturers of durable products, such as wood, metal and glass products, composed 5.5 percent of the training investment leaders.
While the overall growth rate of training expenditures has been slowing for several years, there are some signs of improvement on the horizon. Survey participants projected a 28-percent increase in training expenditures for 2000, the largest predicted increase ever. But where that money will be spent--either in-house or with outside firms--is still to be determined.
For more information, visit ASTD at www.astd.org .
Ford Motor Co. Changes Supplier Registration Requirements
Ford Motor Co., the nation's second-largest automaker, recently announced that it will transition from requiring its suppliers be QS-9000-registered to requiring them to register to ISO/TS 16949. The move, which is effective immediately, will affect many of its suppliers.
ISO/TS 16949 is an automotive industry-driven ISO standard that is believed to be QS-9000's eventual replacement. ISO/TS 16949 references requirements for commercial/independent testing and calibration laboratories in much the same manner as QS-9000.
"Because ISO/TS 16949 will be updated to reflect the ISO 9000:2000 standard and QS-9000 will not, Ford will be eventually switching over," says Marcey Evans, global quality communications manager for Ford.
However, due to the enormity of the move and Ford's desire to maintain good relationships with its suppliers, the automaker will accept either standard until the transition is complete. "Our relationship with our suppliers is very important to us, and we will do what we can to make it as easy for them as possible," says Evans.
When will Ford no longer accept QS-9000 registration? As of press time, Ford didn't have an expected date. For more information, visit www.ford.com .
TÜV Management Service First to Receive New Accreditation
T he Standards Council of Canada and Health Canada recently accredited TÜV Management Service as a Canadian Medical Devices Conformity Assessment System, making TÜV Management Service the world's first global registrar to receive such accreditation.
With the CMDCAS accreditation, TÜV Management Service can perform ISO 13485/13488 quality systems certification services for medical device manufacturers marketing their products in Canada. ISO 13485/13488:1996 are quality management standards specific to the medical device industry that supplement ISO 9001 and ISO 9002:1994 quality management systems standards.
TÜV Management Service is TÜV America Inc.'s registrar division. With headquarters in Danvers, Massachusetts, the organization maintains a full-time audit staff in more than a dozen North American locations.
Health Canada is the publicly funded federal health care program that develops health policy, enforces health regulations, promotes disease prevention and enhances healthy living for all Canadians. It's the first national regulatory body to require a specific quality systems standard, ISO 13485/13488, as a prerequisite to device-licensing requirements necessary to conduct business in Canada.
For more information, visit www.tuvglobal.com .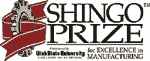 Shingo Prize Winners Announced
Winners of the 13th annual Shingo Prize for Excellence in Manufacturing were presented with their awards at the annual Shingo Conference in June. The six winners include Baxter Healthcare Corp., Benteler Automotive, Ford Motor Co. (two plants), Freudenberg-NOK and Johnson Controls Inc.
The Shingo Prize, which focuses on lean manufacturing and the elimination of waste, is often called the "Nobel Prize of manufacturing." The award is given to manufacturers who "deliver world-class performance through lean principles and techniques in core manufacturing and business processes." For more information, visit www.shingoprize.org .

Zeiss Building New Headquarters
Carl Zeiss IMT Corp. is building a new 90,000-square-foot campus for its North American headquarters. The company is expecting increased workflow efficiency and manufacturing capacity from the new facility.
Citing company growth and space constraints, a company executive tells us that they were "bursting at the seams" and are eagerly anticipating the building's November opening.
The Zeiss headquarters will feature corporate offices, design engineering departments, a larger manufacturing area, and a customer- and technician-training center. For more information, visit www.zeiss.com .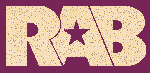 RAB Revises Lead Auditor Criteria
The number of witnessed audits required for environmental management systems auditors working toward RAB EMS ISO 14001 lead auditor certification was reduced to two by the Registrar Accreditation Board.
Previously, candidates had to have all of their audits witnessed by a RAB-certified lead auditor, but RAB revised that requirement to better fit customer needs. The move was "customer driven," says an RAB spokesperson, noting that prior requirements were good in theory but difficult to achieve. For more information, visit www.rabnet.com .
Orion Registrar Inc. Regains Accreditation
After temporarily losing its accreditation in March, Orion Registrar Inc. regained its status as an accredited quality management systems registrar for ISO 9000. The suspension came after a routine annual audit, but none of Orion's previously issued registration certificates were in question.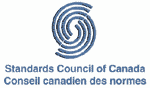 An Orion executive described the company as "proud" that the issue was resolved in "a positive manner." A representative of the Standards Council of Canada, the organization that reinstated Orion, expressed their confidence in the company and stated that all issues were resolved to their "complete satisfaction." For more information, visit www.scc.ca .