IMTS '98 Breaks Attendance Record The International Manufacturing Technology Show, held Sept. 9-16 in Chicago, proved to be the biggest of its kind. More than 120,000 attendees visited the show, which included 1,400 exhibitors in more than 1 million square feet of exhibit space.

Fifty-one percent of the attendees worked in management, according to the show's statistics. Other categories included manufacturing engineers (12%), sales and marketing (10%) and other departments (11%). The largest industry group represented, fabricated metal products (21%), was followed by other top categories such as job shops (19%), metalworking machinery (18%), all other (16%) and transportation (8%).

The eight-day IMTS show offered manufacturing industry members a look at the latest manufacturing developments. The show featured a number of product pavilions focusing on technologies such as abrasive machining/sawing/finishing; metal cutting; quality assurance; environmental, safety and plant management; factory automation; gear generation; lasers and laser systems; metal forming and fabricating; and tooling and workholding systems. The top categories of interest to IMTS attendees this year included machining centers; turning centers -- lathes, mill, drill, bore; tools and tooling; grinding and finishing; and quality and vision.

Manufacturing '98, a manufacturing conference co-sponsored by the Society of Manufacturing Engineers, complemented this year's IMTS show. The conference brought together more than 200 industry experts, from both corporate and academic circles, who led sessions in 13 technology tracks, including assembly and welding, injection molding, management and manufacturing systems automation. The SME estimates that nearly 900 participants attended the eight-day conference. Attendees expressed exceptional interest in management sessions related to managing manufacturing processes and lean manufacturing, according to John McEachran, SME's conference director.

Another show highlight, the IMTS Youth Summit, debuted at this year's event. Sponsored by the Association for Manufacturing Technology and several other organizations, the youth summit sought to attract students to manufacturing technology careers. More than 3,500 students -- from grade school to graduate-level students -- and 670 educators from 35 states and Canada participated. They attended presentations by the Vocational Industrial Clubs of America and other industry representatives concerning manufacturing careers. As part of the summit, students also toured the show floor and were asked about ways the youth summit for IMTS 2000 could be improved.

IMTS shows have a long history. The first, held in Cleveland in 1927, attracted 12,000 visitors and 184 exhibitors. Two years later, in 1929, the show returned to Cleveland before going on hiatus during the first years of the Great Depression. The show was next held in 1935, before it was again halted during World War II. Then, in 1947, the show moved to Chicago. It was the world's largest industrial exhibition that year, attracting 96,000 attendees. Since then, the show has continued to expand and undergo various changes. It is held every two years at the McCormick Place in Chicago -- the next show will be Sept. 6-13, 2000.

For more information about the IMTS show and future events, visit the IMTS Web site at www.imts.org , or call (703) 893-2900.

Quality Cup Competition Invites Nominations

The Rochester Institute of Technology/USA Today Quality Cup is accepting nominations for its eighth annual competition. Nominations must be postmarked by Monday, Dec. 7, 1998; six cups will be awarded in May 1999.

The Quality Cup honors U.S.-based teams that make exceptional contributions to their employers' quality improvement programs. The six categories include educational institutions, government units and agencies, health care organizations, manufacturing firms, service firms and small businesses.

Judging is administered by a panel of 35 RIT-appointed judges, including RIT faculty, USA Today staff, and quality experts from consulting, industry and universities. Nominees will be provided with their first-round quartile rankings for each of the judging criteria.

For more information about the award or nomination guidelines, contact Donna Slavin of RIT's College of Business at telephone (716) 475-2199 or visit the award's Web site at www.qualitycup.org .

RAB Signs Multilateral Recognition Agreements

Auditor certification with worldwide recognition became a reality in August after participants signed the International Auditor and Training Certification Association multilateral recognition agreement.
The MLA was signed in Durban, South Africa, by four quality management systems auditor certification bodies: the Quality Society of Australasia, representing Australia and New Zealand; the China National Registration Board for Auditors, representing the People's Republic of China; IQA International Register of Certificated Auditors, representing the United Kingdom; and the Registrar Accreditation Board, which signed on behalf of the ANSI-RAB National Accreditation Program.
MLA signatories underwent rigorous peer evaluation programs before receiving approval. Three additional IATCA members have applied for approval with the intention of signing the MLAs and further increasing acceptance for the program.
IATCA programs support worldwide acceptance of a supplier's quality management system registration. "The MLAs bind each member to recognize the IATCA auditor certifications and IATCA training course approvals issued by each other," explains Joseph R. Dunbeck, RAB CEO.
A transfer option for RAB-certified auditors and auditors from the other signatory bodies will allow certified auditors to transfer to RAB IATCA auditor certification using simplified transfer criteria. The transfer must be completed before Feb. 11, 2002. After that time, applicants for IATCA certification must meet the full criteria.
For more information, contact the RAB at telephone (888) 722-2440.
New ASQ Division Represents Public Sector
The American Society for Quality has established an international division for public sector professionals.
The ASQ Public Sector Network includes government employees and other professionals interested in applying quality principles to the public sector. All public-sector groups are represented -- from local, state and federal government to public employee unions, professional organizations and academic institutions. Quality professionals from the private sector also are welcome to join.
"It's a great group of people," says Charles Grubb, division chairman. People in government quality needed a way to exchange information, he explains. First affiliated with ASQ in 1993 as a technical committee, the network achieved full ASQ division status last year.
For more information, contact the ASQ at telephone (800) 248-1946 or visit ASQ's Web site at www.asq.org .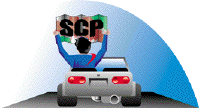 Program Certifies Service and Support Centers
A new certification program endorsed by the Software Support Professionals Association recognizes exceptional support centers. Administered by ZD Service & Support Consultants, the Support Center Practices Certification offers customers a way to identify companies that deliver exceptional support center service.
The SCP Certification, launched in January, was developed by 25 leading organizations within the industry, including SSPA, Xerox and Sybase. The standard offers 11 criteria important in the information technology industry, including customer relationship management, customer feedback, corporate commitment and strategic division, performance metrics and total quality management.
Support centers that sign up for the program receive the SCP manual and self-assessment, which offer a road map to meeting the standard's 11 criteria and 100 subelements, says Christine O'Shea, national sales director for ZD Consultants.
"We're finding that it takes 30 to 90 days to become certified," explains O'Shea. Certification benefits companies through industry recognition, and streamlined internal processes and procedures, she adds.
Sixteen leading industry sites have achieved SCP Certification so far. An international summit in the United Kingdom will introduce the standard to Europe, where there is considerable interest, reveals O'Shea.
For more information about the SCP Certification, contact ZD Consultants at telephone (619) 674-4864 or visit the company's Web site at www.zdssc.com .
Juran Institute Remains Unmoved
In the June 1998 issue, we reported the Juran Foundation has merged with the Quality Leadership Center at the University of Minnesota's Carlson School of Management. The resulting Juran Center for Quality Leadership at the University of Minnesota is a nonprofit organization dedicated to researching quality and sponsoring fellowships.
However, many readers understood that the Juran Institute, a quality consulting firm based in Wilton, Connecticut, had closed down and moved to Minnesota. A. Blanton Godfrey, the Juran Institute's chairman and CEO, says that clients, friends and family have called to inquire about the institute's status.
"There was never any formal connection between these two organizations other than they were both founded by Joseph M. Juran," says Godfrey.
For more information about the Juran Institute, call (203) 834-1700.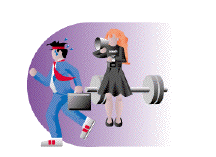 Companies Plan to Increase Training
Five out of 10 organizations remain dissatisfied with their current work force development systems and want to improve them, reveals a study released by human resources consulting firm Development Dimensions International.
Human resource executives in 15 industries responded to survey questions concerning work force development practices, including how their companies use externally developed training, mentoring relationships, computer-based instruction, and professional conferences or seminars. Half of the 171 companies surveyed rate their current work force development systems' effectiveness as a five or less out of a possible 10. Seventy-seven percent of the organizations plan to increase funding for workplace development, particularly in two areas: dealing with change (23%) and interpersonal skills, including communication (16%), teamwork (15%) and customer service (13%).
The study also found that the relationship between a company's performance management and its work force development system consistently predicts overall success. Yet, many organizations experience difficulty when attempting to link work force development practices to their performance management systems; only 39 percent of the organizations said they clearly make the connection.
For more information about the report, contact DDI at telephone (800) 944-7782.
Universities Compete in Internet Quality Contest
In a new international competition for top quality schools, teams from more than 50 universities throughout the world competed to do the best job in managing supply chain quality.
The Internet Quality Contest, sponsored by the Walter L. Hurd Foundation, offered student teams the opportunity to manage a virtual factory. Teams downloaded the virtual factory from the JKA Inc. Web site, www.cnj.digex.net/~keane/JKAFIRST.HTM , and then began the work of supply chain management -- finding the best suppliers, installing the right quality system and satisfying customers. If mistakes were made, virtual customers switched to competitors, sales dropped and the company filed for Chapter 11.
North Carolina A&T University's student team won the contest's first competition. In managing their virtual factory, the team drove the cyberspace company stock from less than $2 a share to $8.90 a share in less than 12 months. North Carolina and runner-up University of Maryland -- with a score of $7.256 a share -- will receive licenses for CIM/Quality software compliments of JKA Inc. and copies of Total Improvement Management by author and quality advisor H. James Harrington.
For more information, contact H. James Harrington, Hurd Foundation chairman, at telephone (408) 947-6587.
Hospitals Report Jump in Patient Satisfaction
Despite mounting negativity concerning health care in the United States, patient satisfaction with hospitals appears to be improving. In 1998 U.S. Hospitals and the Future of Health Care, a Deloitte & Touche survey of U.S. hospitals, 62 percent of hospitals nationwide report improved patient satisfaction, as compared with 49 percent in 1996.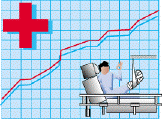 Hospitals reportedly are becoming customer-focused and orienting improvements around better service, care delivery and personal attention. Findings also show that investor-owned hospitals were more likely to report increases in patient satisfaction (72%) than other hospital types, including religious/church-owned (59%) or large hospitals with 500 beds or more (59%). Investor-owned hospitals also report the highest profit margins of any hospital type.
Now in its 12th year, the 1998 U.S. Hospitals and the Future of Health Care study surveyed more than 600 hospital CEOs across the country to track areas of change regarding how care is delivered by an industry in transition. For more information, visit Deloitte & Touche's Web site at www.us.deloitte.com .
NIST Delays Fastener Quality Act
The Commerce Department's National Institute of Standards and Technology announced that the implementation date of regulations under the Fastener Quality Act of 1990 will be extended to June 1, 1999.
The FQA's regulations require fastener manufacturers to submit their fasteners for testing by laboratories accredited by various accreditation organizations. The delay follows the passage of Public Law 105-234, which amends the FQA.
Until the extension ends, NIST will continue to offer strictly voluntary accreditation to qualified fastener testing laboratories as well as allow voluntary compliance with the regulations' other provisions. NIST will post periodic updates on FQA developments at its Web site, www.nist.gov/fqa . The site also offers information about the FQA's original legislation.
IndustryNews
Chrysler Corp. wins industry award
The Computer and Automated Systems Association of the Society of Manufacturing Engineers has selected Chrysler Corp. as the 1998 CASA/SME Industry LEAD Award recipient. The award honors industry teams for leadership and excellence in applying and developing enterprisewide integrated manufacturing. Chrysler gained recognition for successfully implementing a strategy that integrates computer, robotic, manufacturing, business and data communication technologies. For more information about the award, call SME at (800) 733-4763.
CimWorks GageTalker, MDSI integrate products
CimWorks GageTalker of Kirkland, Washington, has formed a joint marketing agreement with Ann Arbor, Michigan-based Manufacturing Data Systems Inc. MDSI will integrate its OpenCNC software with CimWorks GageTalker's factory information software products. MDSI seeks to create a manufacturing desktop -- OpenCNC plus complementary software technologies that can integrate a CNC machine tool into a factory network -- from a single PC running on a single processor. Visit www.cimworks.com or www.mdsi2.com .
DNV Certification accredited for Social Accountability 8000
DNV Certification has received accreditation to certify to SA8000, the new global standard for working conditions. SA8000 addresses such issues as child labor, forced labor, health and safety, collective bargaining, discrimination, compensation and management systems. DNV Certification expects to certify at least a dozen companies to SA8000 before year's end, says Roger Howe, DNV Certification's general manager. Call DNV Certification at (281) 721-6818 or visit www.dnvcert.com .
New online manufacturing guide launched
Manufacturers' News is launching a free online buyers guide at www.mninfo.com . The guide's database lists more than 330,000 manufacturers and businesses in 35 U.S. states. Users can search by product, services or geographic area. Search results include companies' addresses, phone and fax numbers, and direct links to company e-mail and Web sites. The service provides industrial buyers with a way to seek new suppliers, in-state manufacturers or manufacturers of hard-to-find products.
Mitutoyo's new MACH family of shop floor CMMs increase production throughput and cut lead times. They are comprised of a horizontal machining center with a horizontal arm CMM bolted to the base. Operators load the parts onto the machining fixture, where the CMM measures them to determine if they're located properly, then calculates fixture offsets and sends them to the CNC while other parts are being machined. Finished parts are indexed out to the load station and immediately measured, and a report is generated. For more information, call Mitutoyo at (630) 820-9666 or visit www.mitutoyo.com .
NQA, USA accredited for ISO 14001
National Quality Assurance, USA has received ISO 14001 accreditation under the National Accreditation Program of the American National Standards Institute-Registrar Accreditation Board. The company already provides ISO 14001 certificates in the United Kingdom. NQA, USA is a full-service registrar offering registrations to ISO 14001, ISO 9000, QS-9000, AS9000 and TickIT. For more information, call (800) 649-5289 or visit the NQA, USA Web site at www.nqa-usa.com .
Pilgrim Software launches Asian operation
Pilgrim Software of Tampa, Florida, a quality management and business automation solutions provider, is expanding its business into Asia. Pilgrim's new operation will focus on quality assurance, research and development, and technical writing, says Ami Utji, Pilgrim's co-founder and president. Utji reports that Pilgrim Asia's future expansion plans include sales and marketing activities for the Asian and Australian markets. For more information, visit Pilgrim Software's Web site at www.pilgrimusa.com .
Wenzel America moves to capture CMM market share
Wenzel Präzision GmbH of Germany has re-entered the U.S. CMM market through Wenzel America Ltd., based in Elmsford, New York. Wenzel America is introducing the new MicroStar CMM line. The company has established a technical service team to provide service and support to its established base of CMMs in U.S. industries, as well as to the new CMMs. For more information, call Wenzel America Ltd. at (914) 347-7822 or visit www.wenzelamerica.com .