ANSI Finalizes National Standards Strategy
Key Objectives of the U.S. National Standards Strategy

Building on the government trend to use voluntary consensus standards through existing public and private partnerships

Addressing the ongoing need for standards in support of health, safety and the environment

Improving the responsiveness of the standards system to the views and needs of consumer interests

Broadening the U.S. standards "umbrella" to include all of those organizations that are contributing to the standards system

Working to improve processes internationally to more closely reflect our principles and vision

Working to harmonize the use of standards worldwide as a tool for meeting regulatory requirements

Providing an outreach program to show those outside the United States the value of U.S. technology, standards and processes

Improving the standards process within the United States to address customer needs for efficiency

Improving the standards process within the United States to address customer needs for coherence

Improving communication between various public and private elements of the U.S. standards system

Making the value of standards development both apparent and real by educating public and private sector decision makers about the value of standards and how best to benefit from implementing them

Establishing a stable funding mechanism for the standardization infrastructure


In an attempt to ensure that worldwide standards are designed and adopted with the needs of U.S. companies in mind, the American National Standards Institute (ANSI) has developed the U.S. National Standards Strategy (NSS), which establishes a framework that can be used by companies, government, nongovernmental organizations and standards developers to improve U.S. competitiveness abroad while continuing to provide strong support for domestic markets.

The NSS, which ANSI approved on Aug. 31, builds on the strengths of the U.S. system by proposing a set of strategic and tactical initiatives within that framework which can be used by all interests to meet national and individual organizational objectives. The initiatives are designed to reaffirm traditional strengths such as sectorally based (private vs. public) standards, consensus, openness and transparency while giving additional emphasis to speed, relevance and meeting the needs of public interest constituencies.

"The purpose of a national strategy is to succeed in a changing world while maintaining the strengths that have served us in the past," asserts Stephen P. Oksala, chairman of ANSI's National Issues Committee. "We face new challenges in health, safety, consumer issues and protection of the environment as well as in the explosion of world trade and rapid changes in technology and communications. Voluntary, private-sector standards are increasingly being used for both market and regulatory purposes. As other regions of the world promote their own technologies and practices, the United States must 'step it up' to be competitive."

ANSI Acting Chairman Oliver R. Smoot presented the NSS at a Sept. 13 hearing before the House of Representatives' Science Committee Subcommittee on Technology. "Implementation of the NSS will significantly enhance the competitiveness of the United States and will improve our nation's ability to provide for the safety, health and environmental protection of our citizens," he testified. Smoot called the development of the NSS "the single most important issue addressed by ANSI in the past two years."

"The United States has a proud tradition of developing and using voluntary stand-ards, created through an open process of consensus, to support the needs of our citizens and the competitiveness of U.S. industry," says Mark W. Hurwitz, president and CEO of ANSI. "We are proud that ANSI, as coordinator of the U.S. standards system, has brought together public and private sector interests to make this happen."

The NSS dates back to 1998, when the National Institute of Standards and Technology (NIST) challenged the U.S. standards community to develop a national strategic approach to advance U.S. interests at the international level. That same year, ANSI and NIST co-hosted a standards summit, which more than 300 participants representing various industry sectors and public and private interests attended.

Since that September summit, a series of white papers and workshops have helped to define the shared principles, needs and goals. From those materials and events, a team of industry, trade and professional society members, consumers, and the federal government produced the NSS.

"This may seem like a long time, but standardization in the United States is

very different in different industry sectors," observes Oksala. "This is one of our greatest strengths--a sector-driven approach that does not rely on top-down direction and cookie-cutter structure--but it does take time to find common ground."

For more information, contact ANSI by calling (202) 293-8020 or faxing (202) 293-9287. Information is also available on the ANSI Web site at web.ansi.org/public/nss.html , along with a downloadable version of the NSS.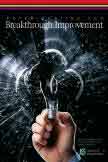 Taking the Mystery out of
Experimental Designs
Not all experiments are created equal, so the authors of a new book have developed an easy-to-follow four-step set of directions to ensure that experiments are designed to run as well as possible.
"A good experiment provides the information to meet our needs with the most efficient use of resources," say Michael R. Beauregard, Raymond J. Mikulak and Barbara A. Olson in their new book Experimenting for Breakthrough Improvement. Enter design of experiments (DOE).
DOE is a vitally important family of statistical improvement tools. Unfortunately, DOE has often been synonymous with complicated statistics. The new workbook aims to end that. Included in the book are detailed explanations of the four steps of planning an experiment:

Clearly setting the objective of the experiment: What specifically do you want to prove, confirm or learn about?

Defining the process boundaries: What people, materials, methods, equipment and environments affect the objective?

Establishing what matters and how to measure it: How will the results of the series of tests be determined?

Planning the sequence of tests: What experimental strategy will be used to conduct tests?
Experimenting for Breakthrough Improvement's 16 chapters include explanations on screening experiments, full and fractional factorial experiments, response surface analysis, evolutionary operations and mixture experiments. Also included are worksheets and reference tables that aid in setting up and conducting DOEs.
For more information, call Resource Engineering at (800) 810-8326 or visit www.reseng.com .
SME Offers New Six Sigma Programs
I n response to the formidable popularity of Six Sigma quality systems, the Society of Manufacturing Engineers (SME) is offering several new Six Sigma programs.
"SME is on the cutting edge with these programs," says John McEachran, director of SME's Continuing Education & Professional Development Division. "We know that quality is a major consideration of every manufacturer, and by offering these events, SME is encouraging companies to apply the Six Sigma principles to dramatically impact their bottom line."
"Applying Six Sigma Practices in Manufacturing," a five-step quality improvement business strategy series, will take place in Romulus, Michigan. It consists of the following courses:

Six Sigma Overview, Dec. 4

Measurement Systems Assessment, Dec. 5

Statistical Process Control, Dec. 6

Design of Experiments, Dec. 7

Applied Statistics, Dec. 8
SME also offers nine online Six Sigma courses: five in the "Green Belt" series and four in the "Black Belt" series. Information about these courses is available through the SME Continuing Education & Professional Development Division, (313) 271-1500, ext. 2115, or (e-mail) online@sme.org .
SME last month launched its newest technical program, Six Sigma Manufacturing Challenge 2000, in Romulus. The two-day Oct. 11 quality improvement clinic was preceded by an introductory course held the previous day.
Speakers at the event included representatives of Ford Motor Co., Raytheon Missile Systems, Motorola University, Advanced Systems Consultants, Acadia Inc., GE Plastics, StatPoint LLC, AEC International Inc., Control Engineering magazine, The AIT Group and Juran Institute.
To contact SME, call (800) 733-4763, fax (313) 271-2861 or visit www.sme.org. Information about all SME seminars is available at www.theleadershipsource.org .
Countries Celebrate World Standards Day
A number of events were recently held in Washington, D.C., to celebrate World Standards Day 2000 (Oct. 18). This year's theme, "Peace and Prosperity," was carried through the American National Standards Institute (ANSI) annual banquet, the celebratory launch of the recently approved National Standards Strategy, and several other ceremonies, meetings and events.
World Standards Day began as a celebration of the birth of the International Organization for Standardization (ISO), which held its first meeting in London on Oct. 14, 1946. From an initial roster of 25 countries, including the U.S. representative, ANSI, ISO (based in Geneva, Switzerland) now has 123 member nations and has evolved into the global clearinghouse for all standards activities.
Today, World Standards Day is sponsored annually by ISO; the International Electrotechnical Commission (IEC), which develops international standards for the electrical and electronics industries; and the International Telecommunications Union (ITU), an international organization responsible for the coordination, development, regulation and standardization of telecommunications standards.
The goal of World Standards Day is to raise awareness of the importance of global standardization to the world economy and to promote its role in helping meet the needs of business, industry, government and consumers worldwide. The international event pays tribute to the thousands of volunteers around the world who participate in standardization activities. Since its initial celebration in 1970, member countries commemorate World Standards Day by organizing special gatherings and events ranging from conferences, exhibitions and seminars to film shows, TV and radio interviews, and full "standards weeks" in mid-October.
More information is available from the ANSI Web site, www.ansi.org .
ASQ Launches Aviation and Space Quality Conferences
The Aviation/Space and Defense Division of the American Society for Quality recently announced programs for two upcoming conferences aimed at improving quality in the sky.
The 2001 Conference on Quality in Commercial Aviation (CQCA) will be held March 25-28 in Addison, Texas. On Feb. 26-27, the Conference on Quality in the Space & Defense Industries (CQSDI) will be held in Cape Canaveral, Florida.
The two-day CQSDI conference will feature two keynote speakers, one from NASA and another from the Department of Defense. A NASA astronaut will also be present to discuss quality issues concerning the industry.
The four areas of interest to be discussed by speakers and panels include: lessons-learned implementation, software quality implementation, risk-management tools and implementation, and safety and quality or-ganizational issues.
An optional Tuesday afternoon workshop is planned to run for three hours and is targeted toward several of the latest stand-ards becoming dominant in both the defense and space industries. The workshop will cover ISO 9000:2000, AS9100 and CMM-1 from Carnegie Mellon.
Speaking at the March CQCA conference will be Thomas E. McSweeny, the Federal Aviation Administration's (FAA) associate administrator of regulation and certification; Clayton M. Jones, president of Rockwell Collins; and Stephen C. Gooddall, president and COO of J.D. Power and Associates, who will address J.D. Power's Airline Customer Satisfaction Study as it relates to quality and safety.
Planned panels will discuss "The Quality and Cost Balancing Act in the Aerospace Supply Base," "Quality Standards Within Alliances" and "Design Quality." An FAA panel will consider updates on organization designation authorization, shifting resources to safety critical programs, suspected unapproved parts, flight safety critical aircraft parts and cargo operations maintenance of containers.
A panel session on "Best Practices" will discuss the constantly advancing state of the art in material, process and integration technologies. The panel will include a number of experts who will explore the application of innovative techniques in the aerospace industries, such as progress in bar coding of aeronautical parts, part marking and regulations, using e-commerce, and applying lean manufacturing principles in aerospace.
Additional information about each of these conferences is available at www.asdnet.org or by e-mailing info@asdnet.org .
Value Analysis Takes Customer Satisfaction Further
How do best-practice companies get the most out of customer satisfaction? They let it drive the organizational decision-making processes, according to a new survey by the American Productivity & Quality Center (APQC).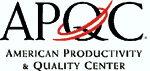 The survey, "Using What Customers Value to Guide Your Business," recognizes AT&T, Hewlett-Packard, Nortel Networks, WesTrac Equipment and Butler International Inc. as best-practice companies that have found innovative ways to effectively use customer value analysis and have made customer value a key factor in decision making throughout their organizations.
"Customer value analysis takes customer satisfaction and loyalty a step further," explains Ron Webb, APQC's director of collaborative learning. "It's really a ratio of the quality of a given product or service and the price it's offered at. What's factored into customer value that customer satisfaction and loyalty leave out is the competition; simple customer satisfaction won't sustain return sales if the competition offers something better for less."
Those companies recognized use the customer value analysis data to manipulate marketing messages, sale price and their product or service to increase customer value and thus expand their market share.
Best-practice companies view their customer value analysis systems as formal extensions of their customer satisfaction processes. "The true value of Butler's participation in this lies in the knowledge we gain for continuous process improvement, which leads to improved performance overall," says Edward Kopko, Butler chairman and CEO.
"Superior customer value is the best leading indicator of market share and competitiveness," says study adviser Bradley Gale, president of Customer Value Inc. "And market share and competitiveness, in turn, drive the achievement of long-term financial goals such as profitability, growth and shareholder value."
Results of this project are available for sale to members of APQC's International Benchmarking Clearinghouse. The report will be available to nonmembers Feb. 22, 2001. For more information, contact APQC at (800) 776-9676 or visit www.apqc.org .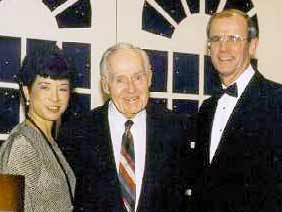 ASTD Recognizes Robert Galvin
During its recent 2000 International Conference and Exposition held in Dallas, the American Society for Training & Development (ASTD) presented its 1999 Champion of Workplace Learning and Performance Award to Robert W. Galvin, former CEO of Motorola Corp.
Galvin, now chairman of the company's executive committee, spearheaded Motor-ola's development of Six Sigma quality and mandated that 1.5 percent of payroll be devoted to training. Within two years, he raised that percentage to 2.4. "By the mid- to late 1980s, training came to have the greatest single impact on the quality and competitive performance of the corporation," explains Galvin. Motor-ola's commitment to training is ongoing; the corporation increased the payroll percentage devoted to training to 5 percent in 1999.
Galvin launched the Motorola Training and Education Center more than a decade ago and set his sights on achieving a tenfold increase in quality in just five years. Now expanded into Motorola University, it's the best-known and most widely benchmarked corporate university in the world, with sites in 21 countries on six continents.
"Bob Galvin is a true champion of employees being an integral part of the organizational success," says Tina Sung, president and CEO of ASTD. "He set the corporate standard for investing in education and has demonstrated that training and development pay off in productivity, performance and quality."
In addition to Galvin's recognition, Excellence in Practice Awards and Citations were presented for 27 outstanding workplace learning and performance programs implemented within 22 organizations worldwide. Programs in nine categories (career development, electronic learning technologies, managing change, organizational learning, performance improvement, technical training, training management, valuing differences, and workplace learning and development) were recognized.
Established in 1944, ASTD's membership includes more than 70,000 people in various positions related to workplace performance from more than 100 countries. More information about the organization and its award and products is available from the ASTD Web site at www.astd.org .

Data Collection
MicroRidge, a manufacturer and supplier of gage interfaces and software for data collection and analysis for manufacturing industries, offers product literature, spec sheets and pricing; utility software and updates; related news; trade show listings; and contact information on its Web site. Initially a supplier of SPC systems to the forest products industry, MicroRidge's products are now available to general manufacturing industries worldwide directly from MicroRidge or through dealers and systems integrators.
www.microridge.com
Benchmark Exchange
The Benchmark Exchange's BenchNet is a comprehensive and user-friendly electronic communication and information system designed specifically for use by individuals and organizations involved in benchmarking and process improvement. BenchNet, billed as the only online benchmarking and best practices network, is designed to help you learn from others what to do and what not to do in your benchmarking project, conduct literature searches for your benchmarking study, solicit help from fellow members, and contact organizations with which you may want to conduct a benchmarking study. A trial membership is available for $25, a one-year membership costs $185 and a two-year membership costs $285.
www.benchnet.com
Theory of Constraints
The Crazy About Constraints Web site is dedicated to providing resources and information about the theory of constraints (TOC), the thinking processes, synchronous manufacturing and other techniques developed by Eliyahu M. Goldratt, author of a number of related books, including It's Not Luck (North River Press, 1994), The Goal (North River Press, 1992), Critical Chain (North River Press, 1997) and The Haystack Syndrome (North River Press, 1991). Available on the site are related papers; articles; conference notes; and links to other TOC sites, TOC software companies and TOC consultants.
www.rogo.com/cac
Quality e-Store
The Qualitycoach.net store specializes in products for quality and productivity improvement. Beyond scores of books, Qualitycoach.net offers the complete line of Memory Jogger products, learning packages, games for trainers, training videos and more. Also at the Web site, visitors can subscribe to the site's bimonthly newsletter "Coach's Talk."
www.qualitycoach.net
Best Practices
The Best Practice database is a searchable, Web-based database of top business practices identified through direct interviews with executives of some of the world's elite companies. It aims to provide answers to critical business questions in the areas of knowledge management, Internet and e-commerce, customer service, human resources, sales and marketing, and business operations. Available on the site are free samples from each category. Additional resources can be obtained with an annual subscription or on a per-document basis.
www.bestpracticedatabase.com