The two leading U.S. quality organizations, the American Society for Quality and the Association for Quality and Participation, have agreed to affiliate, a move aimed at providing a broader array of products and services to both organizations' members. While exciting and potentially beneficial to those members, it's likely that few realize the idea is anything but new.
The seeds for the affiliation were actually sown nearly 30 years ago. In 1973, quality authority and ASQ Fellow Donald L. Dewar, president of consulting firm QCI International (publisher of Quality Digest), decided to introduce the quality circle team concept he studied in Japan to the United States. He quickly realized he'd need support from a U.S. organization, such as that provided by Japan's Union of Japanese Scientists and Engineers. The obvious choice was the American Society for Quality Control (later changed to ASQ). But garnering the support from the organization proved a more overwhelming task than he expected.
"It was a little like getting a bill through the U.S. Congress," Dewar remembers. "People tack on these crazy amendments that take forever, only to distort the original intent of the idea until you just about give up."
But Dewar didn't give up. Instead, on a shoestring budget and with a skeleton crew, Dewar began the not-for-profit AQP (then known as the International Association for Quality Circles) in 1977. Dewar was the principal founder of the organization and served as the IAQC's president through 1980, on the board of directors for another two years, and now as AQP's director emeritus.
Though no official duties accompany Dewar's honorary title, he is nevertheless just as immersed in the same subject matter. And the quality veteran sees the move to affiliate the AQP and ASQ as a win-win situation. "I'm glad to see it happen, especially this way," Dewar remarks. "The move should result in stronger organizations, benefiting from the larger summed pool of resources, while each organization will retain its own identity--its own publication, annual conference and so on."
To determine exactly how the affiliation--announced at AQP's annual spring conference in mid-March--would work, the organizations will collaborate to develop a business plan that explores all aspects of the proposal. As proposed, AQP would formally be identified as an affiliate organization of ASQ, enabling AQP to develop and deliver its products and services intact. According to AQP President Jennifer Powell, this arrangement would also increase the prospects of AQP's products and services through expanded marketing to ASQ's broad international membership.
"When we look at the future of quality, we see a growing need for the offerings that AQP promotes," adds ASQ President Gregory H. Watson, who also sees the affiliation as a win-all. "Bringing ASQ and AQP together offers a very powerful combination of services for the quality community. We share a common vision, the advancement of excellence through quality at all levels, in all areas, whether individual, organizational or community. Working together toward our common goal ensures a healthy future for the quality movement in the United States and worldwide."
Completion of the affiliation is subject to the approval of both organizations' boards of directors. If approved, the affiliation may take effect as soon as May.
Among the areas of collaboration to be evaluated in the jointly developed business plan will be subscription access to each other's periodicals, joint chapter and section membership and shared discount pricing to publications, conferences, certification and training.
The 55-year-old ASQ, with a reported international membership of 117,000, strives to advance individual, organizational and community excellence worldwide through quality improvement, learning and knowledge exchange.
The Cincinnati, Ohio-based AQP provides its 3,400 members with networking, training and information services related to employee involvement, team building, facilitation and other practices that encourage participation in local quality management processes. The organization's focus is on those elements of quality management that serve the people in the process, from workers to managers and executives.
For more information, visit www.aqp.org or www.asq.org.
Phone calls went unanswered, e-mails unnoticed and the ASQ Web site was down for a few days in late March while the organization completed the move to its new 105,000 sq. ft. headquarters building just seven blocks from its previous location. Still located in Milwaukee, the ASQ was closed for business only one day due to the move.
ASQ Contact Information
E-mail: cs@asq.org
Phone: (800) 248-1946
(414) 272-8575 (outside the U.S. and Canada)
Fax: (414) 272-1734
Mail: ASQ
600 N. Plankinton Ave.
Milwaukee, WI 53202
Or:
ASQ
P.O. Box 3005
Milwaukee, WI
53201-3005
Not only will you need to do some work to become more familiar with the changes to ISO 9001:2000 but so, too, will your auditor. In fact, the Registrar Accreditation Board is requiring it.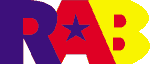 RAB now mandates that all RAB-certified quality management system auditors undergo a minimum of 14 hours of transition training. The training, which must be RAB-approved, has to be completed before December 2002.
To help enforce this new requirement, RAB has enhanced its systems to track and document auditors' progress toward completing the requirement. Posted at www.rabnet.com/iso_main.shtml is a list of auditors who have completed the required transition training. Also available is a list of RAB-approved courses with ANSI-RAB NAP-accredited providers highlighted.
According to the RAB, the completion of transition training is required for all auditors to maintain certification and be allowed to submit audits to ISO 9001:2000, although nonapproved training can be used in this second case.
If you have any questions about the transition-training requirement, contact RAB's auditor certification department at (888) 722-2440.
More information, including a complete list of approved transition courses, is available on RAB's Web site at www.rabnet.com.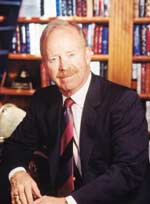 Philip Crosby Receives Recognition of Lifetime Achievements
Philip B. Crosby, a self-described quality "rebel," has made a 40-plus-year career of questioning conventional wisdom--for example, that a certain defect percentage is inherent to any process. "Not if you fix the process," Crosby has insisted on more than one occasion.
One result of Crosby's tenacious conviction and drive, in addition to Crosby's impact on quality, is that he hasn't always enjoyed the kind of praise his experience and contributions might warrant. So, when American Society for Quality Chairman Charles Asbury told Crosby that the
Crosby's Many Hats
Philip B. Crosby is:
A popular speaker
The author of 13 best-selling books
A veteran of the Korean War and World War II
An exclusive online columnist for QualityDigest.com
Philip Crosby's Biographical Timeline
1926 Born in Wheeling, West Virginia, on June 18
1952 Began career as quality professional
1952-1955 Worked at major appliance manufacturer Crosley
1957-1965 Worked at Martin-Marietta, where he originated the zero defects concept
1965-1979 Worked at ITT
1979 Worked at ITT
1979-1989 Grew PCA to a publicly traded organization with 300 employees and $80 million in revenue
1991 Retired from PCA
1991 Founded Career IV Inc., which provided lectures and seminars
1997 Purchased assets of PCA and founded PCA II

organization wished to name the famed quality expert an honorary member, his reaction was a mix of appreciation and surprise.

"Mostly, though, I was just very happy to hear about the honor," says Crosby. "I've received my share of these things, but it's always a little sweeter when the recognition comes from your peers."

In a closed session, held on Feb. 10, 2001, the ASQ board of directors met to evaluate the proposal to elevate Crosby's membership--which he's held since 1953--to honorary status. The nomination package, a product of an earlier ad hoc committee comprising three past ASQ presidents, received unanimous support from the board--a requirement of honorary membership.

"Honorary membership is reserved for those who are so well-known and so clearly pre-eminent in the profession that there should be no doubt of their being worthy of such membership," says Asbury. So high is the bar set for this distinction that the ASQ has bestowed honorary membership on but 18 other individuals.

Crosby chalks up his numerous and formidable accomplishments to one effort: improving quality by changing culture. "Management wants a reliable company," Crosby explains. "And that means changing culture. That's the way I made it from the assembly line to corporate vice president in just 13 years at ITT."

Crosby will receive a formal tribute and announcement of his elevated ASQ membership at the organization's upcoming 55th Annual Quality Congress in May 2001, where he'll be one of the event's keynote speakers.

For more information about Crosby or PCA II, visit www.philipcrosby.com.

Passengers Navigate Through Turbulent Airline Quality

2000 Airline Quality Rating

If you've been experiencing more and more of the woes--late arrivals, late departures, poor customer service, lost baggage, bumped flights--that can make traveling a chore, rest assured: You're not alone. According to the Airline Quality rating, conducted each year by Wichita State University and the University of Nebraska at Omaha Aviation Institute, seven of 10 ranked airlines suffer from declining quality.

"They promised to do better in 2000, and they didn't," declares Dean Headley, one of the AQR's co-researchers and a WSU professor. "Consumers are fed up with unkept promises, and it's registered through a record of complaints and poor performance in basic services."

On average, the Department of Transportation received 2.98 consumer complaints per 100,000 passengers for the 10 major carriers in 2000. This rate of complaints--which include concerns over cancellations, delays, reservation and ticketing problems, fares, refunds, customer treatment, unfair advertising and more--represents a 24.5-percent increase since 1999.

"We are at a critical moment in the crossroads of air transportation," adds co-researcher and UN Omaha professor Brent Bowen. "We see continuing decline in overall industry quality, and we are nearing complete gridlock at many crucial airports."

More than 500 million people boarded at least one of the 10 airlines included in the 2000 AQR. And the Federal Aviation Administration forecasts that the number of domestic passengers will rise between 3 percent and 4 percent yearly, meaning the number could reach 1 billion in the next decade.

With those daunting numbers looming, the continued decline in industry quality is again prompting Congress to consider passing an airline passengers' bill of rights. But with all the complaining about the airlines, most aren't seeing decreasing quality translate into decreasing earnings. While on-time arrival, for instance, declined 3.5 percent in 2000, airline industry profitability remains good due to increasing demand, cost-efficient online reservation systems and higher fare prices.

Mishandling your bag

Your chance of experiencing baggage problems depends on how you're using the baggage system, but about 1 in 200 bags, an increase since 1999, is reported mishandled. Most, however, are returned to their rightful owner within 48 hours. America West mishandled the most bags at 6.62 bags per 1,000, while Alaska Airlines only mishandled 3.48 per 1,000.

Getting you there on time

On-time arrivals declined from 76.1 percent in 1999 to 72.6 percent in 2000. The most troublesome months for the industry were December (62.5%) and June (66.3%), with the best being September (78.1%) and March (77%). The best on-time performer in 2000 was Continental (78.1%), while United was on-time just 61.4 percent of the time.

Bumping your flight

Perhaps no flying pitfall is as maddening as having a reserved and confirmed ticket only to be bumped because the airline oversold the flight. About 1.04 passengers per 10,000 had this experience in 2000, an 18-percent increase since 1999. TWA (2.54) was most likely to bump a passenger, while Delta (0.33) was least likely.

Corning Completes Tropel Acquisition
Precision optics and metrology manufacturer Corning Inc. announced in mid-March that it had completed its acquisition of Tropel. Now known as Corning Tropel, the wholly owned Corning Inc. subsidiary will retain its president and CEO, John Bruning, who will lead the Corning Specialty Materials Division company.

ANSI New York Office to Move
The American National Standards Institute--the official U.S. representative to the International Accreditation Forum, the International Organization for Standardization and the International Electrotechnical Commission--has announced that it plans to move its New York City Offices in late April. The new address will be 25 W. 43rd St., Fourth Floor, New York, NY 10036. More information is available at www.ansi.org or by calling (212) 642-4931.

NQA to Register Companies to AS9100
International quality registrar National Quality Assurance USA has earned accreditation to assess and register companies' management systems to the new AS9100 standard. Based heavily on ISO 9001, the new aerospace standard focuses on those safety and quality requirements fundamental to the needs of civil and military aviation and the space sector. For more information, visit www.nqa-usa.com.

Juran to Present New ASQ Award
Quality pioneer Joseph M. Juran will present the American Society for Quality's newest award, the Juran Medal, at the ASQ Business Meeting on May 6. Receiving the honor at the Charlotte (NC) Convention Center will be Robert W. Galvin of Motorola Inc. The Juran Medal recognizes those who exhibit distinguished performance in a sustained role as an organizational leader, personally practicing the key principles of quality and demonstrating breakthrough management.\

On the Horizon
"Strengthening Your Competitive Position'' is the theme of the American Society for Quality's 55th Annual Quality Congress, which will be held May 7-9, 2001, in Charlotte, North Carolina, at the Charlotte Convention Center. Keynote presentations will be delivered by two quality gurus, Philip B. Crosby and Armand V. Feigenbaum, and Pat Summit, head coach of women's basketball at the University of Tennessee. For more information, contact ASQ by e-mailing cs@asq.org , or calling (800) 248-1946.