Richard A. Norling

A frequent speaker on health care strategies, organizational development, and quality management, Richard A. Norling is CEO of Premier Inc., the nation's leading health care strategic alliance, serving more than 1,900 hospital and health systems across the United States. Norling joined Premier in September 1998 as CEO after serving as president and CEO of Fairview Hospital and Healthcare System (with headquarters in Minneapolis/St. Paul). Norling, who earned a master's degree in hospital administration at the University of Minnesota and a master's degree in systems engineering at the University of Arizona, was previously executive vice president and CEO of UniHealth America, a not-for-profit system of hospitals and health care organizations with headquarters in Burbank, California.

Norling serves as a member of the board of directors of the Institute for Healthcare Improvement and as Premier's representative on the national cross-industry Healthcare Leadership Council in Washington, D. C. Additionally, he was named by this council in early 2000 to chair a national task force working toward increased safety for patients receiving health services.

At a meeting held near Washington, D.C., the weekend of the recent Malcolm Baldrige National Quality Award ceremony, Richard A. Norling, chairman and CEO of the national health alliance Premier Inc., was named president of the award's foundation. The Foundation for the Malcolm Baldrige National Quality Award is a nonprofit, private-sector organization instrumental in raising contributions to fund the Baldrige Award program, overseeing the investment of endowment funds, and approving requirements to ensure a successful award program.

Norling, who succeeds Dr. Michael B. Wood, CEO of the Mayo Foundation, says he hopes to take the position to heights beyond what has traditionally served primarily as a fundraising charge. "I think we spread the good message of the Baldrige Award by making it applicable to more and more businesses and by billing it not just as an award but as a proven business model," he says.

"For many years now business companies across America have used the strategy of quality management and the criteria of the Malcolm Baldrige National Quality Award to achieve extraordinary business results and customer relationships," Norling says. "The award itself not only recognizes exemplary performance but also promotes quality awareness and replication of successful quality tactics. I feel privileged to serve the Foundation that undergirds it."

One organization yet to apply for the award but which uses its criteria to drive its business philosophy and processes is Norling's own Premier Inc., a U.S. health care strategic alliance owned by more than 200 of the nation's leading hospitals and health care systems. "Whether we ever apply for the award or not, the Baldrige criteria have served as a terrific benchmark for how to run our health care organization," explains Norling. "And I believe it can do the same for any business." To prove he's right, Norling says he will work toward spreading the Baldrige graces by developing award categories in more sectors. "Many state quality awards use the Baldrige criteria and are open to more sectors, and I think the national award will follow."

The Foundation for the Malcolm Baldrige National Quality Award raises funds to permanently endow the Baldrige Award program, which was historically focused on the U.S. private business sector. When Congress approved extending the program into the education and health care sectors in 1998, the foundation began raising the additional funding to support that expansion. For more information about the Foundation for the Malcolm Baldrige National Quality Award, visit www.quality.nist.gov/foundation.htm .

2000 Baldrige Winners Presented

C amera shutters snapped, flashes popped, the Marine Corps Band provided the cadence and the honor guard the colors when President George W. Bush presented representatives from the four 2000 winners their Malcolm Baldrige National Quality Awards. The ceremony, held just outside of Washington D.C. on April 6, was executed without any notable hitches, an appreciated departure from the chaos of last year's ceremony when President Clinton was rushed away from the hotel due to a small fire in the building just as he began his speech.

Quality Digest is continuing its annual coverage of the Baldrige Awards by publishing, one per month, interviews conducted with senior executives from the 2000 winners. The first of these interviews will appear in next month's issue.

Messmer's Tips for Effective Motivation

Public praise. Acknowledge an employee's achievements in a public forum such as a staff meeting. This is great for both the individual's morale and others' motivation.

Tailored thanks. Recognition can be formal, such as starting an "employee of the month" program, or as simple as a face-to-face compliment or thank-you note. Learn what works best for each employee and acknowledge his or her accomplishments accordingly.

Inside Information. Interact with your staff and get to know them on a personal level. Employees are most motivated when they feel individually valued.

Two-way talk. The best managers spend more time listening than talking. Maintain an open-door policy; employees who feel comfortable communicating with supervisors are more inspired to deliver their best work.

The role of quality manager consists of more than simply managing quality. It also means managing quality personnel. As such, a quality manager's many challenges include boosting morale, motivating employees and fostering buy-in, no small tasks given that some improvement initiatives may seem at first glance to be more work than not "doing the quality thing."

To help you accomplish these sometimes-difficult goals, results from a recent survey suggest you need only turn to the two simple words your mother implored you to use: "thank you." "By acknowledging your employees' achievements, you let them know their contributions are integral to the organization's success," says Max Messmer, chairman of Accountemps, the accounting staffing service that developed the survey.

The survey asked more than 1,400 U.S. executives what, other than financial rewards, is the most effective means of motivating employees. Frequent recognition of accomplishments was the No. 1 response, beating out regular communication with staff, increased employee responsibilities, and offsite team-building and social events.

According to distinguished author of several quality books Pat Townsend, there's both an emotional and a rational benefit to giving thanks. "Your employees deserve to feel thanked when they have done something that benefits the company, and a simple 'thank you' will go a long way toward getting them to continue their good work," he says.

Continuing to reflect the growing presence of quality-based improvement efforts in education (e.g., the Malcolm Baldrige National Quality Award's new education category), April's 12th Annual Koalaty Kid Conference broke last year's attendance record by attracting nearly 400 people to Raleigh, North Carolina. The Koalaty Kid program --which endeavors to improve education quality through partnerships between educational institutions, business sponsors and the American Society for Quality --is a system for implementing continuous improvement in a "can do" atmosphere. This student-centered approach aims at creating a school environment where all students sustain enthusiasm for learning, behave responsibly, feel proud of themselves and their achievements, and strive to meet high standards.

"For me, one of the most inspiring sessions was the visit to West Cary Middle School and the incredibly enthusiastic talk given by its principal, Bobby Allen," says retired Australian quality scholar Willam G. Fenner, who attended the conference. West Cary Middle School (in nearby Cary, North Carolina), with about 1,000 students in grades 6-8, has been a Koalaty Kid school for two years.

More than 800 U.S. schools, and more overseas, have adopted the Koalaty Kid mission to transform children in kindergarten through high school to become self-motivated learners, improve their analytical and problem solving skills and learn to work effectively in teams. Schoolwide improvement teams comprising quality experts, teachers, children, parents, principals and other school staff use tried-and-true quality techniques --for example, flowcharts, cause-and-effect diagrams, the plan-do-study-act cycle and affinity diagrams --to tackle issues from schoolyard behavior to math, writing and reading proficiency.

Events at the recent Koalaty Kid Conference included 30 unique breakout sessions, four keynote addresses, six school tours and lectures by practicing teachers, superintendents, consultants and others covering implementation techniques and results.

The 13th Annual ASQ Koalaty Kid Conference is planned for April 21-23, 2002, at the Hyatt Regency Woodfield in Schaumburg, Illinois. For more information, contact the ASQ at (800) 248-1946 or e-mail abenjamin@asq.org . Conference highlights will be available in September at www.koalatykid.org .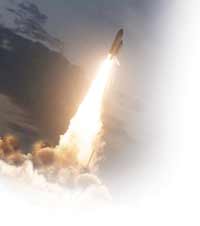 Johnson Space Center Launches Government First
Johnson Space Center, the National Aeronautics and Space Administration's lead center for human space flight, has another first to add to its long list of notable accomplishments. Following a three-day onsite inspection of JSC, auditors from National Quality Assurance, USA, recommended the center for ISO 9001:2000 registration, a first for any federal installation.
"Johnson Space Center is the pathfinder for many who will follow its efforts to achieve ISO 9001:2000 certification," says Derek Coppinger, the director for business development at NQA.
"This certification is important for JSC in its continuing effort to lead the way in management excellence that will complement the technical excellence that is the trademark of the center," adds Roy Estess, Johnson Space Center's acting director. "The certification was accomplished through the dedicated efforts of everyone on site. The QMS is an essential tool for continuous improvement and process efficiency that will enable us to lead the development of human space flight technologies in the future." NASA was the first federal agency to require and achieve ISO 9001 registration for all of its facilities. The first facility to comply was JSC, which received its initial certification to ISO 9001:1994 in April 1998. For more information about JSC, visit www.jsc.nasa.gov.
Correction
In the May 2001 article "Simulation Nation," ProcessModel Inc. should have been credited for developing the simulation used by Custom Windows. Additionally, John Cwik's estimation of savings of "hundreds of thousands of dollars" was a projection, not results that have actually been realized at this point. Quality Digest regrets the errors.
The Name Game
Following its acquisition of Swedish metrology company CE Johansson AB, Newport Corp. has changed the name of its RAM Optical division to CEJohansson, a Newport Corp. Co. Since the January acquisition, Newport has merged with Kensington Laboratories Inc., a privately held manufacturer of high-precision robotic and motion control equipment; acquired Design Technology Corp., a privately held systems integrator specializing in the use of robotics and flexible automation solutions for manufacturing processes; and posted sharply increased sales and net income first-quarter figures. For more information, visit www.cejohansson.com .
ASQ Names New Fellow
Ron Bane, principal of Ron Bane Consulting, has been named the American Society for Quality's newest Fellow, one of the highest honors the organization bestows upon its membership. To attain the rank of Fellow, ASQ requires that members achieve distinction in their accomplishments both professionally and with the organization. Bane, who holds degrees in engineering, statistics and business administration and is an ASQ-certified quality engineer and quality auditor, is a past judge of the California Governor's Quality Award and a former chair of the ASQ's San Francisco Section.
Mitutoyo Buys Nelson Precision
Mitutoyo America Corp. recently completed its purchase of Ohio-based Nelson Precision Inc., a leading manufacturing measurement systems integrator. NPI will retain its name and operate as a Mitutoyo America Corp. company. As such, the company will enjoy greatly expanded marketing possibilities while retaining the ability to provide customized service and products, according to Robert Sand, who will continue as the company's president and CEO. More information about Mitutoyo America is available from www.mitutoyo.com .
LK MSI Lab Gains ISO/IEC 17025 Accreditation
Coordinate measuring machine manufacturer LK Metrology Systems Inc.'s calibration laboratory recently earned ISO/IEC 17025 accreditation, a QS-9000 requirement for labs that certify equipment to the standards created by the National Institutes of Standards and Technology. To learn more about ISO/IEC 17025, visit the National Voluntary Laboratory Accreditation Program Web site at www.ts.nist.gov/ts/htdocs/210/214/214.htm .