NEWS DIGEST
by Dirk Dusharme
---
DIRECTORY
Royal Mail Clears the Air
Indiana Helps Fund QS-9000 Training
Manufacturing Network Promotes New Concept
U.S. Managers Slow to Share Power
Routes to Compliance for EMC Directive
Suggestion Program Lowers Health Care Costs
RvC Changes Name
How to Make Customer Service Visible
Ten Common Traps in Auditing
Create a Successful Incentive Program
The Human Side
---
Return to Digest Home Page|
Return to Contents Page

---
Royal Mail Clears the Air

Manufacturers aren't the only companies that should evaluate their impact on the environment when developing an environmental management system. The United Kingdom's Royal Mail, although not pursuing a formal EMS such as BS 7750 or ISO 14000, does see a connection between meeting customer expectations and environmental awareness.
"The stated concern of our stakeholders, who include government, public and employees, is that Royal Mail should be taking its environmental impact seriously," says Stuart Sweetman, service delivery processes director for Royal Mail. "Of particular note is local air quality, which tops the stated concerns of our neighbors."
Based on actual measurement and stakeholder perception, Royal Mail identified four significant environmental impacts. The most important was carbon dioxide emissions, which amounts to about 630,000 tons per year from road vehicles, trains, planes and buildings.
Over the next three years, Royal Mail has committed to reducing by 5 percent the National Real Unit Environmental Cost (calculated as kilograms of CO2 per 1,000 posted mail items)
After assessing its environmental impact, Royal Mail began implementing a computer-routing planning system, which they estimate could reduce vehicle mileage in urban areas by as much as 22 percent. A 16-percent reduction has already been achieved. Royal Mail is also reviewing alternative fuel sources with lower emissions such as bio-diesel, natural gas and electric vehicles.
(For a related article on environmental management systems and determining environmental impact, see "Implementing ISO 14000")
---
Indiana Helps Fund QS-9000 Training
If you are an Indiana-based auto-parts maker, listen up. Indiana Governor Frank O'Bannon has announced the dedication of more than $3 million in training funds to help the state's auto and truck parts suppliers meet the Big Three automakers' QS-9000 standard.
The state will pay up to 75 percent of training costs related to QS-9000 up to $200,000. To apply, companies must submit their training budget for the next two years and the types of training activities they will participate in. The state will determine the amount of the grant based on the number of employees and the company's needs, says Michael Draper of the Indiana Department of Commerce.
The commerce department estimates that 935 companies and nearly 25 percent of the state's manufacturing work force are engaged in making parts for domestic and foreign auto and truck manufacturers.
"We felt this was a way to help those companies," says Draper. "With GM and Chrysler mandating QS-9000 certification by 1997, it is imperative that second- and third-tier companies get started on the standards."
For more information, contact Michael Draper at (317) 232-4039 or the Indiana Department of Commerce at (800) 463-8081.
---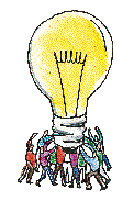 Manufacturing Network Promotes New Concept
A unique service is being offered for companies that want to move into agile manufacturing. "Agility" is a new concept that focuses on customized output rather than mass production. It relies upon manufacturers developing a close relationship with a limited number of suppliers in order to decrease product time-to-market.
Philadelphia-based Agile Web Inc., an offshoot of the Ben Franklin Technology Center at Lehigh University, offers a single-point contact to a network of manufacturing specialty companies that provide services such as PC board assembly, precision machining, castings, and electronics test and design. Many of the 19 web members are ISO 9000 certified or compliant. "A customer brings a need to us and we quickly assemble a response team and put together a solution for that customer's needs," says Ted Nickel, Agile Web's CEO." We can quickly draw from a pool of 19 companies a smaller group that has the right set of competencies to address that customer's needs."
This type of integrated supplier chain allows for rapid prototyping and various kinds of contract manufacturing. The concept works best if companies bring their ideas to Agile Web during the development stage, says Nickel.
Funding to develop the Agile Web concept was provided by the federally sponsored Technology Reinvestment Project and by the state of Pennsylvania.
For more information, contact Agile Web at (610) 758-9580.
---
U.S. Managers Slow to Share Power
Managers in the United States are slow to share power with the rank-and-file, report researchers at the University of Southern California School of Business Administration's Center for Effective Organizations.
Only 10 percent of the 279 Fortune 1,000 companies that responded to the Center's survey reported that they are engaged in sophisticated approaches to participatory management. In addition:
37 percent of employees are not involved in employee involvement activities.
31 percent are responsible for recommending improvements to management but have no power and little training to help them make decisions.
12 percent participate in teams given some degree of control over the day-to-day decisions relevant to their jobs but receive only information relevant to their tasks.
---
Routes to Compliance for EMC Directive
As of January 1, companies manufacturing electrotechnical products that fall within the scope of the European Union's Electromagnetic Compatibility directive will not be able to sell those products in EU countries without a CE Mark- the EU's health, safety and environmental requirement.
There are three routes to CE Mark compliance for those products: self-certification, a Technical Construction File or an EU type-examination. The latter applies only to radio-communication transmitting equipment. The following questions are helpful in determining which route of compliance may be the most logical for your company.
Does the product or system exist in more than one version?
Are you having difficulty identifying harmonized standards (product specific/generic)?
Are you likely to make modifications to the equipment in the future?
Are future standards or modifications to existing standards likely?
Are there existing test results (MILSTD 461 or FCC) for the product or system?
Is the product or system not practical to test?
If you answered "yes" to any of the questions, you should consider the Technical Construction File route to Certification.
For more information on the CE Mark, contact the International Trade Association, Office of European Union and Regional Affairs, at (202) 482-5279.
Source: Technology International, (800) 810-9000, (804) 560-5334 or fax (804) 560-5342.
---
Suggestion Program Lowers Health Care Costs
A hospital district in Ft. Worth has implemented a new team-based employee suggestion system to drive down its cost of services and enhance its competitive position.
Until recently, Tarrant County Hospital District was the primary care provider for nearly 300,000 people with no means of paying for hospital care. But times are changing, notes Larry Franklin, vice president of real estate and purchasing, and head of th e IdeAAs program for TCHD. "Managed care has driven the fee-for-service business out the door," says Franklin." Capitated cost of services has made Medicaid and Medicare patients attractive to other providers in our market. So, to compete, we are trying to make our cost for services as low as possible."
The district partnered with American Airlines' World Class IdeAAs to start the Caring Ideas program. With the program, employees receive "Care Shares" equal to 10 percent of a suggestion's first year's savings, up to a maximum of $10,000. Employees use Care Shares to purchase products or services from a large selection of vendors, including American Airlines, L.L. Bean, Alamo Car Rental and Neiman Marcus.
Two weeks after the program began, the district received 78 suggestions. The cost-saving suggestions ranged from several thousand dollars to one suggestion worth nearly a half-million dollars in savings. The district expects to realize about $1.5 million in savings during the program's first year.
---
RvC Changes Name
The Dutch Council for Certification (RvC) has changed its name, following a merger with the Foundation for the Accreditation of Laboratories, according to "Quality Systems Update." Effective September 14, the RvC will be known as the RvA, or Raad Voor Accreditatie. The new company will maintain the existing logo.
According to the organization, companies holding ISO 9000 certificates through the RvC will not be given new certificates nor will registrars be required to reapply to the RvA.
---
How to Make Customer Service Visible
How do you improve service quality when customers don't even know who you are? That's the challenge facing Atrex Inc., one of the nation\rquote s leading cable installation companies.
Most service organizations fine-tune their service quality by listening to feedback from customers. But when Atrex does a good job, they rarely hear about it. Cable television companies subcontract cable installation to companies like Atrex but want the partnership to be invisible to the customer.
"The cable office doesn't want the customer to be able to tell the difference between the guy who works for the cable company and the guy who works for Atrex," says Bill Musser, chief operations officer for the Orange Park, Florida-based company.
Without direct feedback from end users, the only way to ensure quality is to make sure a job is done right the first time, says Musser. This means advanced training for installers and quality on-site management teams. Employees are also reminded to avoid the most common customer-service mistakes that installers make: arriving late, tracking in mud and leaving excess installation material lying around.
In addition, Atrex takes complete control over installation orders, scheduling installation times within a two-hour window, calling customers the night before to remind them they are coming and informing them if a balance is due so that work won't be held up.
So how does Atrex ultimately know they are doing a good job? Word of mouth from client cable companies has allowed the $10 million company to experience 20-percent growth in revenues each year.
---
Ten Common Traps in Auditing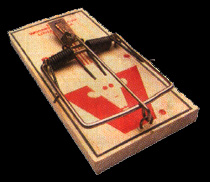 During their first audits, new auditors often perform a number of common, similar mistakes, notes John Burr, author of "Ten Common Traps in Auditing."
Failing to plan the audit- An auditor should spend about a half-hour in planning for every hour of the audit.
Failing to make and use a checklist- A well-planned audit will have a single piece of paper for each area to be audited. This will contain the specifics of what the auditor is seeking.
Letting the auditee pick the sample- The auditor must control the sample selection.
Spending too much time learning what a supervisor knows- The audit should determine whether the person doing the work understands the process.
Not looking around- Leave plenty of time after the interview is finished for observation. Much of what the auditor finds occurs at this time.
Jumping to conclusions- A good auditor will look for one more question to confirm the information received or discover another direction to investigate.
Remembering what you used to do in your department/company- Since most auditors have experience in areas similar to those being audited, they have their own opinions about how things are done. Good auditors strive to subdue these feelings in order to be objective.
Failing to tell the unit supervisor of your audit findings- Good auditors make their auditees look good. Nonconformities reported to higher management without a unit supervisor's prior knowledge of the nonconformity make the supervisor appear ineffective.
Letting the auditee control the audit time- Avoid time-wasting games such as plant tours, presentations on the process or product, or long lunches.
Failing to do follow-up of the corrective actions on findings\emdash Auditors must assure that the fix performed on the nonconformity is implemented and effective.
Source: Condensed with permission from "Ten Common Traps in Auditing," John T. Burr, Rochester Institute of Technology, (716) 475-6990.
---
Create a Successful Incentive Program
Employee recognition boosts egos and morale, and encourages employees to be more productive, says Art Halloran, vice president of Sony Special Market Sales Division. A well-designed incentive program offers that recognition and can help modify behavior. Halloran suggests these five basic steps to a successful incentive program:
Set fair objectives- Don't ask employees to suddenly improve their productivity by 200 percent. Asking them to improve by 10 percent may be reasonable and obtainable.
Measure results accurately- If your objectives can't be measured accurately, restate them in measurable terms.
Communicate your goals clearly and on a regular basis- This can be accomplished by distributing memos with specific objectives and posting charts showing success to date.
Choose rewards or incentives tailored to your participants- Although cash may seem like a good motivator, it doesn't make the lasting impression that a product does, claims Halloran. According to a recent Gallup survey, electronics products, vacations, entertainment tickets and jewelry are highly ranked as incentives.
Celebrate achievements- Hold awards ceremonies, post employee photos and awards on a bulletin board, or distribute a company newsletter.
---
The Human Side of ISO 9000
Companies that have attained ISO 9000 certification consistently rank 12 key quality-related employee characteristics higher than those who have not achieved or pursued certification, according to a survey conducted by London House. Communication and quality orientation topped respondents' list.
London House tabulated data from more than 600 respondents across all major industry sectors. Among the respondents, 4 percent had achieved ISO 9000 certification, 44 percent were in the process, and 40 percent had no plans to pursue certification. Each group reported how important each of 12 quality dimensions were to their company\rquote s goals.
All quality dimensions rated higher with those who had attained certification. Communication, quality orientation, empowerment and teamwork showed a marked difference.
Copyright 1995 by QCI International. It is unlawful to reprint, retransmit, or otherwise reproduce this article, except for personal use, without the written permission of QCI International (whi ch gladly grants permission when asked). Call (800) 527-8875 or fax (916) 527-6983.
---
Return to Digest Home Page|
Return to Contents Page