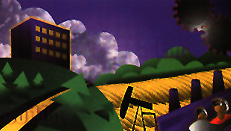 Implementing ISO 14000: Taking the First Steps
by Caroline G. Hemenway and Gregory J. Hale
---
Today, almost all of your company's business decisions are made with the bottom line in mind. In most companies, funding for projects is scrutinized heavily, and getting senior management support for something that may not show an immediate profit can be difficult.

This is one reason the framers of the ISO 14000 series of environmental management system standards and guidelines have worked to ensure that the documents will minimize additional economic burdens on companies. However, the cost to you in implementing the ISO 14001 EMS specification standard- the core standard in the series and the only one with auditable requirements- your company, the sophistication of existing EMS elements, whether you have a management system such as ISO 9000 to build on and whether you have set the proper limits on the scope of implementation.

You can minimize the cost of implementation and maximize the benefits- both immediate and long-term - by conducting an initial review of your current position with regard to the environment or by doing a gap analysis, according to experts. In fact, in its informative annex, the ISO 14001 standard strongly suggests that if you have no existing EMS, you should do an initial review of your current management system to determine if your procedures and practices can be integrated into the formal requirements of ISO 14001. The review should aim at considering all of your organization's environmental aspects as a basis for establishing an EMS.

If you have an operating EMS, you need not do such a review, according to the annex. However, experts advise you to do a gap analysis that addresses all ISO 14001 requirements to pinpoint missing or weak elements. These experts agree that the assessment must provide enough information to your company so that you can draw up a clear action plan, including the allocation of human and financial resources, and a timetable for implementation.

An initial assessment or gap analysis will also help you determine if ISO 14001 is an appropriate standard for the needs and wants of your particular company.

Understanding the difference between an initial assessment and a gap analysis may be the difference between "going to jail or not" says Cornelius "Bud" Smith, director of environmental management services for ML Strategies and chairman of the U.S. Technical Advisory Group working on environmental auditing standards.

"I recommend that any company considering an initial assessment do it under the umbrella of the attorney-client privilege," says Smith. " The company may turn up compliance-type issues and discover they are not following the letter of the law, and nobody wants that information to wind up in the wrong hands."
Tools and tips
Several tools are being developed to help you perform an initial assessment or gap analysis and should be available in early or mid-1996. NSF International is developing a checklist to help companies determine the extent to which they meet the requiremen ts outlined in ISO 14001.
Bureau Veritas North America, ML Strategies and ERM Rocky Mountain are among U.S. management consulting organizations developing gap-analysis criteria. Also, the German delegation that helped write the ISO 14000 standards is developing a draft standard on "Initial Environmental Review" to submit to the European Union\rquote s standards organization sometime in 1996.
The U.S. TAG has an ad-hoc working group developing ISO 14001 audit guidance documents to be used internally or externally to determine the status of your EMS. These working documents may become an index of ISO 14011/1, the auditing procedures standard in the ISO 14000 series.
Perhaps one of the most useful tools is ISO 14004, the EMS guidance document filled with principles and step-by-step guidance on implementing an EMS, though not necessarily ISO 14001. Some experts caution that the suggestions in this document should not be construed as comprehensive, but only illustrative. In addition, numerous private-sector organizations are writing guides, handbooks and textbooks on implementation.
Following is some specific advice on getting started:
Understand your motivation
The first issue you should tackle is determining your motivation for implementing the standard, according to Herve Wilczynski, EMS program manager for Bureau Veritas North America Inc.
"This will help define the future strategy and get the commitment of all the staff," says Wilczynski.
He explains that, depending on your company's core business, its regulatory posture and its experiences with management systems, the following are possible examples of motivation:

Improve your compliance posture


Manage your regulatory burden


Integrate different existing management systems and practices


Optimize and formalize your current EMS


Achieve savings


Achieve competitive advantage

A company must decide early if it wants to put a "really good program in place or merely pursue a pretty certificate to hang on the wall," says Douglas Wall, corporate environmental manager for SSI Technologies Inc., a medium-sized supplier to the auto industry located in Janesville, Wisconsin. For example, SSI is committed to pollution prevention as the key goal of its EMS, says Wall. The company implemented a program to eliminate hazardous materials use. At the same time, they provide regular comment to Wisconsin state lawmakers concerning proposed regulations.
"You can't expect the guy sitting up on Capitol Hill to know what companies are facing in the trenches" if you don't send him comment," notes Wall.
Set limitations
As Stephen Covey puts it in the 7 Habits of Highly Effective People, "Begin with the end in mind." If you don't, you can run into several pitfalls as you conduct your initial assessment, most often because you did not do the proper planning, say EMS experts. You can eliminate confusion and allow management to gain a clear picture of the processes already in place by knowing where to set limits and by spelling out specifically what you are assessing.
ISO 14001 can be implemented at the corporate, divisional, site or operational unit level. Therefore, determining the scope of the assessment, or of a gap analysis, is essential to the success of the exercise.
Assemble a team of employees that represent all areas of your company that will be affected by ISO 14001, advises Dawne Schomer, corporate environmental health and safety manager for Texas Instruments Inc. TI is including health and safety in its ISO 14001, so the team there contains several employees with health and safety responsibilities.
"It is very important that a company give a lot of thought to what information the initial assessment will provide before just jumping in," says Schomer."ISO 14001 is not just a tool for a company to take off the shelf and use once, but rather an instrument to be used continuously to expand and improve the scope of the assessment."
When you look at any one of the ISO 14001 elements, you will discover that the management system can be "scoped" large or small, depending on your company's needs, says Schomer. She suggests that you could take environmental aspects to mean, at a basic level, those arising from regulatory requirements only. However, you could also " scope" the management system to include what many consider to be an environmental impact assessment, defining how each aspect affects the entire \"ecosystem, from the flora to the fauna," she explains.
"Consider carefully the variety of applications that could be applied to each of the elements you are assessing at each site," advises Schomer. " If the facility is proactive and has state-of-the-art systems, etc., then generally its scope will be wider than a company that is more in the middle-of-the-road, consistent-compliance mode."
Schomer contends that you need to have a success story to build on so you can convince both internal and external stakeholders of your company's good intentions.
"A company just in the firefighting mode of management has no business being esoteric; it needs to get down to basics first," she says. " If the scope is too large, then the culture of the company will never fully reflect the management system idea."
If "scoped" appropriately, the assessment will focus on three or four elements of the standard on which a company needs to do major work, two or three additional areas that need some minor work, and others that don't require any extra effort at all.
Doing this can save you a lot of money and time down the road, Schomer points out. She adds that TI's scope may eventually include life-cycle assessment and design for the environment concepts if they prove successful.
"I like to think of 14001 as the sun in the solar system,\rdblquote she says. "It covers not [just] the basics, but proactive, less obvious things also."
But be inclusive
Schomer warns against creating "silos" when implementing ISO 14001. She says the more elements you can integrate into your EMS, the more departments will embrace environmental concerns. Other experts in industry advise you to get as many departments of the company involved in implementing an EMS as is feasible. Some suggest that, without buy-in from the financial department especially, finding the necessary resources to implement and maintain an EMS will prove almost impossible.
Get management to support "dollar-saver" projects first and use the positive experience to get more resources for future projects focused on environmental management, suggests Wall.
"Get upper management to agree to return the savings back to the department or company for projects that may not necessarily show a quick profit," he says.
Cover the bases
Annex A of ISO 14001 provides you with guidance on what to look for during an initial assessment or review. According to the annex, the review should cover the following four key areas:
Legislative and regulatory requirements An identification of significant environmental aspects An examination of all existing environmental management practices and procedures
An assessment of feedback for the investigation of previous incidents
ISO 14004 elaborates by suggesting to companies that " consideration should be given to the full range of operating conditions, including possible incidents and emergency situations." Experts suggest using checklists, interviews, flowcharts and/or direct inspection and measurement results from previous audits or management reviews as tools to gather data for this review.
Do a flowchart
Creating a flowchart that breaks down the inputs and outputs is a key step for any company conducting an initial assessment or g ap analysis, according to James Highlands, president of Management Systems Analysis Inc. and leader of the U.S. TAG on EMS. A flowchart will allow your company to determine the environmental impacts associated with its processes. Too often, companies don't know where to start because they try to make the task more daunting than it has to be, he says.
Highlands is quick to point out that not only must you consider normal operations when assessing your current management systems but also abnormal operating conditions that include emergency provisions. He uses a production of a lathe to illustrate some possible inputs and outputs involved in a normal machining process: "You have raw materials coming into the process, such as cutting oils and cleaning fluids. Outputs would be metal chips."
Flowcharting provides a simple method of extracting information about your processes that can be applied to every aspect of your company and will result in a comprehensive list of environmental aspects.
Identify significant aspects
Taking that list of aspects and evaluating which ones are significant is the key to implementing ISO 14001, according to several experts. This is the process that you use to determine your EMS objectives and targets, and the process that an auditor will look to when determining if you are continually improving your EMS. Highlands suggests that you use a screening process to weed out aspects that may not have a significant impact on the environment.
The bulk of your potential significant aspects will come from laws and regulations addressing specific environmental media, says Highlands. The ISO 14001 annex provides a list of possible aspects. The standard suggests that you address the following environmental media, where relevant:

Emissions to air


Releases to water


Waste management


Contamination of land


Impact on communities


Use of raw materials and natural resources


Other local environmental issues

These may include provisions under the Clean Air Act, Clean Water Act, Resource Conservation and Recovery Act, Superfund and other regulatory requirements, explains Highlands.
Readily available tools such as the company's material safety data sheets will help you consider your operation's obvious and not-so-obvious environmental aspects. Taking into consideration the scale, severity and duration of each aspect, you can now begin to eliminate nonsignificant aspects from the list.
Identify significant impacts
Once you complete this phase of the assessment, it is essential that you seek out personnel with informed judgment to identify those aspects that can have a significant impact on the environment, stresses Highlands. He advises you to ask the following questions for each aspect on the list:

Is the aspect easily controllable?


Is the aspect only temporary?


Is it a major and/or ongoing process?


Is the aspect important to the community?

"Obviously, if you have a major aspect that is an ongoing process, you have a significant impact,\rdblquote says Highlands." This is also the time when a company may want to establish guidelines for addressing nonsignificant environmental aspects."
For example, making a commitment to recycle paper does not require serious resources or a comprehensive program, therefore companies have no excuse not to recycle, he says. While technically you cannot be given a nonconformance notice for not managing no nsignificant aspects, Highlands questions why you would not go ahead and address those aspects that require little extra effort or expense.
Like Schomer, Wall is integrating ISO 14001 with the company\rquote s health and safety program and wants feedback from different areas of the facility. During SSI's struggle to identify environmental aspects, SSI recruited a cross-section of employees, including staff from the maintenance department, production lines, accounting and the secretarial pool, to provide input to the process.
Wall organized the employees into four-person teams and challenged them to come up with environmental aspects related to the facility, the community, the state and the world. He divided the facility into categories based on the function (raw material transportation, process, disposal and process waste recycling). Then, based on employee feedback, he listed the following media as areas for identifying possible aspects:

Energy


Resources


Air


Water


Soil


Noise


Human beings


Climate


Ecology

By ranking their effect based on a scale of 1- not applicable, to 5- highest, determined by the severity and frequency of the company\rquote s contact with the media, SSI was able to identify its effects and potential significant impacts successfully.
Keep top management committed
These experts agree that doing an initial assessment or gap analysis is both time-consuming and resource-intensive. Getting upper-level management commitment may not be easy, but experience with ISO 9000 quality systems has shown that not many organizations demonstrate continuous improvement without it.
Consultants and industry representatives differ on strategies for management buy-in, but both groups stress that taking the time to educate senior management on the advantages and potential incentives associated with implementing an EMS is crucial.
Wilczynski emphasizes that exhaustive knowledge of your environmental impacts represents the cornerstone of your EMS and the basis of continual improvement. This is because the impact analysis results determine the depth of your environmental policy, objectives, targets, tasks and programs- and the extent of resulting improvements in environmental performance.
It is common for companies that focus only on achieving regulatory compliance to never fully realize the rewards associated with a well-implemented and well-maintained EMS, according to several consultants.
Implement
Conducting the initial assessment or gap analysis is only the first step in the ISO 14001 implementation process. Next, you will begin forming an official implementation plan based on initial assessment results and ensure that your company environmental policy is in place. You must also set attainable objectives and targets, aimed at improving overall environmental performance. A more complete understanding of all your company's environmental effects and subsequent impacts will emerge as you do this, according to EMS experts.
Next, you will conduct an internal or external EMS audit, depending on whether you simply want to ensure compliance with the standard\rquote s requirements or whether you seek third-party certification. After the audit, your company's management must conduct periodic reviews to ensure ongoing compliance and to identify areas for improving the EMS.
And finally . . . there is no finally. The standard is a living, dynamic document that requires continuous care and feeding of your EMS. After all, that\rquote s the whole point.
FYI
The International Organization for Standardization is a worldwide federation founded in 1947 to promote the development of international manufacturing, trade and communication standards. ISO Technical Committee 207 on EMS is made up of 63 ISO members. The U.S. representative to ISO is the American National Standards Institute.
Environmental aspects is defined in ISO 14001 as: an element of an organization's activities, products or services that can interact with the environment.
Significant environmental impacts is defined as: any change to the environment, whether adverse or beneficial, wholly or partially resulting from an organization\rquote s activities, products or services.
Environmental objectives are overall environmental goals, arising from the organization\rquote s environmental policy, that an organization sets itself to achieve, and which is quantified where practicable.
About the authors . . .
Caroline G. Hemenway is publisher of CEEM Information Services in Fairfax, Virginia. Gregory J. Hale is associate editor of "International Environmental Systems Update," a monthly newsletter on ISO 14000 developments and implications. CEEM publishes "IESU" and several other ISO 14000 and other management systems products. For more information, contact CEEM at (800) 745-5565 or (703) 250-5900; fax (703) 250-4117.
---
Copyright 1995 by QCI International. It is unlawful to reprint, retransmit, or otherwise reproduce this article, except for personal use, without the written permission of QCI International (which gladly grants permission when asked). Call (800) 527-8875 or fax (916) 527-6983.
---
Return to Digest Home Page|
Return to Contents Page