ISO 9000's Popularity Soars
Australia, the United States, China, Germany, Japan and the United Kingdom have shown the greatest growth in

Table 1: ISO 9000 Registrations by Industrial Sector


Table 2: ISO 14000 Registrations by Industrial Sector


Table 3: 1999 New ISO 9000 Registrations by Country


Table 4: 1999 New ISO 14000 Registrations by Country


Table 6: ISO 14000 Worldwide Growth


ISO 9000 registrations, according to the ninth cycle of "The ISO Survey of ISO 9000 and 14000 Certificates." Total ISO 9000 registrations worldwide now number more than 343,000. Further proof of ISO 9000's rising popularity contained in the document, this year available on CD-ROM for the first time, are reports of the first registrations in Andorra, Armenia, Azerbaijan, Dominica, Georgia, Kazakhstan, Korea, Madagascar and Samoa.

Other key findings in the survey include registration milestones achieved in 1999. The United Kingdom surpassed 60,000 ISO 9000 registrations; Germany and the United States 30,000 each; Australia and Italy 20,000; China and France 15,000; and Canada, Japan and Korea 10,000 each.

ISO 14000 registration numbers have continued their steady rise as well. By the end of 1999, 14,106 ISO 14000 registrations had been reported to ISO. This figure marks a 79-percent increase since the December 1998 total of 7,887. The regions in strongest support of the environmental management system standard are Europe and the Far East, home to more than 11,715 registrations. Overall, ISO 14000 registrations have occurred in 84 different countries. ISO 9000 has reached 150 countries.

One country that seems to have fully embraced the popular ISO 14000 standards is Japan. In the country of only about 145,856 square miles, 1999 saw 1,473 new ISO 14000 registrations--nearly three times more than any other country.

The first worldwide survey of ISO 9000 registrations was conducted in 1993 by the Mobil Oil Co., which completed the first five cycles of what became "The ISO Survey." ISO has produced the report since 1997. Further information contained in the ninth cycle of "The ISO Survey" is available at www.iso.ch/presse/survey9.pd f

First Wave of ISO 9001:2000 Registrations Reported

One rarely discussed benefit to becoming registered to an international standard is the free publicity a well-communicated new registration can bring a company, and the name of the publicity game is being first. The novelty of a "first," on surprisingly almost any level, adds to the story a certain level of newsworthiness not inherent in the vast majority of other registrations.

The problematical responsibility of verifying legitimate firsts lies in the hands of reporters. And with the newly revised ISO 9000:2000 series have come a whole new set of "firsts." Which company was actually first to be registered to ISO 9001:2000? There's almost no way to determine with a high degree of certainty the actual first organization, but among those public relations personnel have touted as the first are the following:

KPMG Assessment & Registration Services awarded ISO 9001:2000 registration to LeCroy Corp., a leading supplier of digital oscilloscopes, on Dec. 15, 2000, the day the revised ISO standard was finalized.

TÜV Management Service reportedly registered Mi8 Corp., a key member of the applications service provider (ASP) industry, even earlier. Within an hour of the release of the finalized revised standard, Richard King-Davies, ISO auditor for TÜV Management Service, presented an ISO 9001:2000 registration certificate to Mi8's CEO Dave Castellani.

"By issuing certification to ISO 9001:2000 moments after the final publication of the standard, Mi8 Corp. becomes the first in the United States to receive its certification to the new standard," explains King-Davies.

In order to begin the auditing process, the Registrar Accreditation Board (RAB)--the U.S. accreditation body--issued a number of requirements in an advisory still available at www.rabnet.com/content/advisory/advis6.htm . "RAB is striving to assist the marketplace in avoiding confusion during the transition period to the ISO 9001:2000 standard," it reads.

"RAB has very rigorous requirements that our accredited registrars must meet in order to issue accredited certificates to ISO 9001:2000," adds Janet Jacobsen, an RAB communications manager.

Meanwhile, foreign registrars didn't waste any time issuing registrations to the new standard either. For instance, AFAQ Group, a leading French registrar, registered 30 companies (a list of which is available at www.afaq.org/web/afaqinstit.nsf/volen/actkio8 ) on Dec. 15. Quality Digest was unable to reach representatives from TÜV Management Service or KPMG for comment about whether the time zone difference actually made their registrations 13th and 31st worldwide.

For the most complete free list of all North American ISO 9000 registrations, visit Quality Digest Online's International ISO 9000 Database at www.qualitydigest.com/html/iso9000.html .

Differentiated Service Levels Improve Customer Satisfaction and Retention

With up to four-fifths of their revenue being derived from just one-fifth of their customers, an increasing number of world-class organizations are tailoring customer service efforts to those critical few, according to a new benchmarking study.

Best Practices LLC researched more than 40 companies and conducted interviews with 11 key executives about a middle-of-the-road option between trading customer satisfaction for cost savings and expending resources to ensure the best possible customer service for all customers.

The differentiated service levels report's key findings read like a blueprint to successful and efficient customer satisfaction. They are as follows:

Understand Customer Segment Needs

Employ multiple "listening posts" to capture customers' needs.

Develop a structured approach to prioritize customer requirements.

Utilize multilevel segmentation to focus sales and marketing resources.

Employ self-selecting, individually correcting customer segmentation for effective target marketing.

Use segmentation to target customers for additional selling opportunities.
Design Service to Address Customer Needs and Value

Employ a structured process for designing new service offerings.

Develop fast response systems for launching new product bundles that leverage existing core service capabilities.

Design service offerings to meet unique needs of diverse customer segments.

Quantify the response effectiveness of all marketing communications.

Partner with leading companies outside the industry for new customer acquisition.
Develop Customer Retention Strategies

Use a performance measurement system to ensure a high service standard.

Identify and prioritize failure points to focus efforts on improving service delivery.

Create specialized dispute gates and recovery units.

Conduct management reviews to ensure performance and address any problems.

Cross-sell products and services to satisfy customer needs and increase retention by setting a higher "switching" cost.

Develop a system to identify early warnings of customer defection.

Set research/response standards to ensure timely complaint resolution.

Analyze customer service complaints to understand the root causes.
For more information about differentiated service levels and other best-practice customer service topics, visit www.benchmarkingreports.com .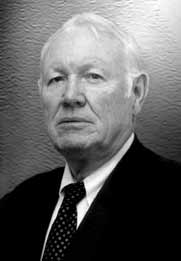 New Year Brings New ISO President

O

n New Year's Day, the International Organization for Standardization (ISO) welcomed Mário Gilberto Cortopassi, who runs his own technical and advisory company in Brazil, as its new president. Cortopassi, the first Brazilian and the first Latin American president of ISO, is a trained chemist and an experienced professional in the textile and synthetic fiber industries and has been actively involved in standardization for more than 30 years.

"Large segments of the international economy have 'gone global' following the rapid development of world trade, and e-commerce has spread as quickly as the

evolution of information technology," Cortopassi said, considering the future of the ever-changing world economy in his inaugural message. "Recognized quality at a competitive price has become the target in today's economy. To enter new markets and to attract and keep their customers, the providers of goods and services have to consider quality and productivity as strategic necessities. Standardization, metrology, testing, conformity assessment and certification are among the key instruments they can use to reach their objectives."

Considering more specifically the future of ISO, Cortopassi pointed to technology as a means to meet the demands placed on the organization. "With the acceleration of technological and economic change, productivity has become a concern not only for trade and industry, but also for ISO itself," he declared. "We have had to respond to market-driven requirements, update our means of production and use computer applications and IT systems to speed up standards development. The means are now available for the thousands of people involved in ISO's technical activities to work in 'virtual mode' and exchange documents electronically. Fully implementing these changes will not only reduce costs, increase efficiency and speed up the work, but also bring greater transparency and interactive participation."

In addition to using technology to its fullest, Cortopassi also called for strong support from ISO member bodies. Such support, he said, would facilitate the further development of ISO's success--which, in turn, would greatly contribute to the efficiency of the global marketplace, helping to extend prosperity to all nations.

ISO presidency terms are two years long. More detailed information about Cortopassi and his entire inaugural message are available at the ISO Web site, www.iso.ch .

Five Steps to Greater Employee Involvement

Managers are becoming increasingly aware of one particular roadblock to performance improvement. It's not difficulty with finding qualified employees, nor is it a training issue. Instead, the challenge is getting the most from those employees--specifically, fostering employee involvement.

Robert Pater, founder of international management and consulting firm Strategic Safety Associates, combats the problem using this five-step approach:

Encourage creativity and the generation of ideas. Creativity is a numbers game--the more ideas proposed, the more likely some useful ones will be developed. In this intensely competitive world, it's critical to harness all available resources--especially the expertise and experience of focused employees--to build organizational strength.

Engage the staff as part of the improvement process. When changes are being implemented, employees may shun them if they weren't involved in the process. Have staff participate from the beginning--from brainstorming to creative planning to task completion and end results. If they participate in the creation, they are more likely to embrace change, even in cases in which they didn't initially agree with the proposed new direction.

Learn how to better direct attention. Help your employees learn how to focus, remain concentrated and direct their attention spans. Attention is a crucial and often hidden element in performance, productivity, safety and level of involvement. Involvement, on all levels, combats the "check your brain at the time clock," mind-numbing nature inherent to some jobs and the "I'm doing the work of three people" feeling that goes hand-in-hand with others. When people see that what they're doing is part of a larger process that they both value and feel a part of, they focus more on their tasks without losing sight of the overall mission.

Understand how employees learn. On an individual level, involvement entails enlisting as many of a person's senses as possible. For example, people process information--or learn--in different ways. While people accept information in all three modes, each of us has a preferred channel. Auditory learners best retrieve and remember information by hearing descriptions and stories. Visual learners prefer demonstrations, movies and visual aids. Kinesthetic learners prefer hands-on trial and error over manuals or instruction.

Tailor to employees' learning styles. Studies show that, in North America, 10 percent of the population is auditory, 24 percent is visual and 65 percent is kinesthetic, yet most training and communication is hearing-based. The best approach is sending messages in all three ways. Tell stories and explain why change is needed (auditory); show brightly colored charts or videos (visual); and strongly solicit questions, ideas, mockups and so on (kinesthetic).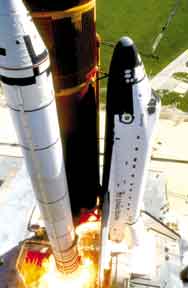 NASA Selects NQA for All QMS Registration Activities

C

ontract officials at the Glenn Research Center of the National Aeronautics and Space Administration (NASA) recently announced that National Quality Assurance (NQA) USA will be NASA's agencywide quality management systems registrar.

In November 1996, NASA began the initiative to improve safety and quality by requiring all agency sites to become ISO 9000-registered by an internationally recognized registrar by September 1999. NASA has achieved this goal; it is the first multiple-site federal or state agency to become registered to the standard.

According to Peter Barry of NQA, the responsibility of meeting NASA's ISO 9000 registration needs had been shared with competing registrar DNV for several years. Now, however, NQA has been awarded the entire account.

NQA USA initially registered the Lyndon B. Johnson and George C. Marshall Space Flight Centers, and with this contract will expand this registration to the other 11 sites across the nation. The basic five-year contract and option period is valued at more than $3.5 million. It also has the potential of extending the scope of registration to include the environmental management systems standard ISO 14001. The awarded contract was conducted under the Consolidated Contracting Initiative, which allows the benefits to be extended to all NASA sites and any other federal agency that wishes to become registered.
Powerway Sites
If you've visited leading quality software provider Powerway's Web site recently, you probably noticed some changes. The company now has two sites. Powerway.com is now the company's new Internet workplace, which aims at transforming supply-chain performance through synchronized processes and enhanced communication. Powerwayinc.com now serves as the company's main corporate Web site.
www.powerway.com and www.powerwayinc.com
SPC Software Upgrade
Minitab Inc.'s charge is to create and market statistical software that enables those who teach or perform data analysis to obtain accurate, reliable and easy-to-use solutions. For more than 25 years, Minitab has provided quick, easy and reliable data analysis solutions. Now available on the company's Web site is a downloadable patch file for upgrading existing versions of Minitab statistical software to Minitab release 13.3. The new version features the new Attribute Gage R&R Study function and fixes a number of bugs identified in previously released versions.
www.minitab.com
Calibration Labels
Advanced Calibration Label is a manufacturer of calibration, inspection and process labeling products. The company's Web site hosts information on the use of labels in a calibration system along with technical data on label performance. All of ACL's calibration labels feature a protective clear cover. Orders and sample requests are sent out within one business day, and online ordering of cover calibration labels, Wrap-A-Rounds calibration labels and calibration process labels are available.
www.calibrationlabel.com
NIST Site Updates
When the National Institute of Standards and Technology (NIST) announced the 2000 Malcolm Baldrige National Quality Award winners, the organization also posted very detailed information about each on its Web site. But that information is not all that's new on the NIST site. Other new additions include the 2001 Examiner Application and the 2001 Quest for Excellence and Regional Conferences information. Just click on the "What's New" icon located on the organization's home page.
www.quality.nist.gov