Baldrige Award Funded for Health Care, Education Expansion The federal budget for fiscal year 1999 allocates $647.1 million for the National Institute of Standards and Technology, an amount that includes additional money to expand the Malcolm Baldrige National Quality Award into health care and education. The 1999 budget sets aside $4.9 million for the Baldrige Award, a $1.9 million increase from the 1997 and 1998 budgets.

"This bill's passage means that education and health care organizations now will be full partners in the Baldrige National Quality Program, including applying to receive the Baldrige Award and sharing best practices with schools and health care providers around the country," says Commerce Secretary William M. Daley.

Establishing the new categories required several years of persistent effort by the Baldrige Office and its private-sector partner, the Baldrige Foundation. President Clinton's 1998 budget request included money to expand the award. However, Congress rejected the funding request because the original 1987 legislation that created the Baldrige Award stipulated giving awards in only three categories: large manufacturing, small business and service.

Despite not receiving money to give new awards, at the start of this year the Baldrige Office went forward with plans to release health care and education performance criteria. The criteria, based on a pilot health care and education program NIST conducted in 1995, were funded with help from the departments of Education and Veterans Affairs.

For the 1999 budget, President Clinton again requested funding for the new categories to become actual awards. At the same time, Sen. William Frist of Tennessee introduced a Senate authorization bill to include health care and education, along with the original three categories, in an updated version of the award's original legislation. With the legislation reworked, Congress was willing to grant the money.

"Enormous progress has been made this year," says Martin Mariner, leader of the support team to the Baldrige Foundation's board of directors. "It has been a concerted effort to share with Congress the importance of adding health care and education to the Baldrige effort."

The Baldrige Foundation has so far raised $15 million to help fund the Baldrige program, says Mariner. He adds that the foundation is now in the process of raising an additional $15 million for the health care and education categories.

NIST's other important 1999 budget highlights include:

$280.1 million for Scientific and Technical Research Services.

$203.5 million for the Advanced Technology Program, including $66 million for new awards in FY 1999.

$106.8 million for the Manufacturing Extension Partnership.

$56.7 million for improving NIST's 30- to 45-year-old research facilities.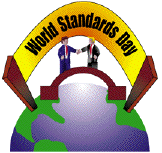 The United States Needs an Effective Standards Strategy The U.S. economy will suffer unless U.S. companies, standards-developing organizations and government agencies form a more coherent and effective standards strategy, finds a recent U.S. standards summit.

More than 300 representatives from U.S. companies, federal agencies, and trade and professional associations involved with developing and implementing standards attended the conference, held Sept. 23 in Washington, D.C. The National Institute of Standards and Technology and the American National Standards Institute co-sponsored the conference as part of World Standards Day activities.

"The United States is the world's strongest competitor and best innovator," Deputy Secretary of Commerce Robert L. Mallett told attendees. "Yet we're jeopardizing our leadership position by not paying attention to measurements, standards and laboratory accreditation."

Participants voiced concern about the perceived trade barrier between the United States and Europe. "If we can't bring down trade barriers between the European Union and the United States -- two areas with much in common -- we can't expect to do so in areas where cultural and economic differences are much greater, like China, Japan and India," warned Dana Mead, World Standards Day chair.

Following the meeting, NIST Director Raymond Kammer and ANSI President Sergio Mazza signed a memorandum of understanding in which the two agencies formalized their commitment to enhance and strengthen the United States' voluntary standards system.

For more information, contact NIST at telephone (301) 975-4000 or ANSI at telephone (212) 642-4900.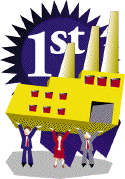 Manufacturers Reward Exceptional Teams The National Association of Manufacturers has named the winners of its 1998 Awards for Workforce Excellence. The awards, now in their second year, salute exceptional teams in three categories: large, medium and small companies.

This year's winners are:

Large Company -- Coors Brewing Co.'s Golden Brewery Business Unit; Golden, Colorado. Coors' safety program consistently outperformed the rest of the brewing industry, but the company still found accident rates unacceptable. The company designed a continuous improvement process to change workplace behavior before accidents.
Between 1994 and 1998, lost work time dropped from 2.0 per 100 employees to 0.2 per 100, the total case incident rate dropped from 18.4 per 100 employees to 4.48, and the unit nearly reached 1 million work hours without lost time due to accidents.

Medium Company -- New United Motor Manufacturing Inc.; Fremont, California. Last year, NUMMI -- a joint venture between Toyota and General Motors -- went from producing the 1997 model-year Toyota Corolla and Chevrolet Prizm to the vehicles' redesigned versions. The 54-member assembly project team spent 18 months preparing and implementing the model change.
The results: NUMMI needed only a five-day shutdown to retool for the new models, full production volume was reached in 30 days, the new vehicles' quality exceeded the older versions by nearly 50 percent, and assembly team members' safety improved by 79 percent over the previous model change. Team members have subsequently created a software program to help guide future model changes.

Small Company -- Midwest Industries Inc.; Ida Grove, Iowa. Midwest Industries manufactures boat trailers and boat hoists. The company formed a task team to research a new product's potential markets. The team examined and improved each step of the process as it went along. The project also challenged everyone in the company to rethink the ways they conducted business. By project's end, the team met all design specifications and delivered the product on-time. Midwest Industries has started other large projects using this same product-development process.

For more information on NAM and its 1998 award winners, visit NAM's Web site at www.nam.org .

Basque Schools Use ISO 9000 for Education

Quality education isn't a concern limited to the United States. Spain's economically depressed Basque province has struggled for years with the question of how to improve the education its schools provide. Now, with the help of ISO 9000, the province's state-funded schools are beginning their journey toward excellence.

Four years ago, this work began when FORO, a Spanish think tank, contacted Franklin Schargel, an American educator and consultant, regarding his work implementing ISO 9000 in public schools. FORO group members visited Schargel at New York's Westinghouse High School to see that school's progress. Schargel then went to Spain, visiting 43 schools -- public, private and technical -- at various competency levels. Eventually, 16 schools took on the ISO challenge. Three of the schools are now ISO 9000-certified, with the rest expecting certification by year's end.
Basque schools face many of the same problems as their U.S. counterparts. "It's not a people problem," insists Schargel. They need systemic change. That's the ultimate answer."
One of first projects Schargel guided the Basque schools through, an articulation program, sought to increase parental involvement in the process. The schools saw a dramatic increase in parent participation, from 63 to 91 percent. The schools have since formed steering committees and student councils, and are now determining measures for improved student learning. The schools are also considering Baldrige Award-based programs for long-term growth and improvement.
The next important step for the Basque schools is to bring quality principles into the classroom itself, explains Schargel. "Unless it happens in the classroom, in reality it's not happening," he maintains.
More than half of British customers complain about poor service, finds a recent international opinion poll released by customer service company Ventura. This percentage is higher than for any other nationality.
The reason the British outcomplain the rest of Europe should be no surprise, considering that survey respondents also listed the UK's customer service record rates as Europe's worst.
European survey participants rated the United States No. 1 in customer service, followed by France, Italy and Germany.
Each country offered different definitions of good service, according to the survey. In Germany, consumers are more concerned that service staff have the knowledge to answer questions. Italians hold that courtesy is the most important aspect of customer service, while in the United Kingdom, information is most valued, with politeness second.

Telecommunications Industry Develops Supplier Requirements
The telecommunications industry has nearly completed its goal of establishing industry-specific quality system requirements. Current drafts of the TL 9000 Handbook and TL 9000 Metrics Handbook, developed by the QuEST Forum, are now nearing the end of the public comment period.
TL 9000, previously titled TS 9000, is a common set of quality system requirements for suppliers of telecommunication systems, hardware, software and services. Built upon currently used industry standards, the requirements include the ISO 9000 series of international standards. TL 9000 includes the requirements for registrars and accreditors, as well as for suppliers.
The TL 9000 requirements were established by a group of telecommunications service providers and suppliers, known as the Quality Excellence for Suppliers of Telecommunications Leadership Forum, or QuEST. The QuEST Forum includes Bell Atlantic, Bell South, Bell Canada and other top telecommunications suppliers. QuEST has requested that the American National Standards Institute-Registrar Accreditation Board's National Accreditation Program establish a process for qualifying its accredited registrars to offer registration to the TL 9000 requirements.
For further information on TL 9000 or QuEST, visit the forum's Web site at www.questforum.org , or e-mail Eugene E. Hutchison of SBC at eehutch@pacbell.com .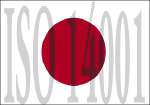 Japan Leads World in ISO 14001 Certifications
Japan currently leads the world in ISO 14001 certifications, according to the International Organization for Standardization's ISO 9000 News.
As of July 1998, Japan has 1,018 ISO 14001 certifications, nearly twice that of its nearest competitor, the United Kingdom, which has 650. Other nations in the top 10 include Germany (630), Sweden (289), the Netherlands (260), South Korea (247), Switzerland (245), Taiwan (242), the United States (173) and Denmark (150).
In all, 5,147 ISO 14001 certifications have been granted in 55 countries, according to the report, conducted by Reinhard Peglau of Germany's Federal Environmental Agency.
Reprinted with permission of ISO 9000 News, September/October 1998.
Hurd Foundation Honors Quality in Asia-Pacific
The Walter L. Hurd Foundation has awarded quality medals to Feliciano L. Torres and Yoshio Kondo for their efforts to promote quality in the Asia-Pacific region.
Torres, CEO of Yazaki-Torres Manufacturing Inc., received the Walter L. Hurd Executive Medal, given each year to a president, CEO or chairman of the board who best represents the quality role model for other executives in the Americas and Asia-Pacific regions. Besides personally leading the quality processes within Yazaki-Torres Manufacturing, Torres has worked to advance the quality movement in the Philippines and the Asia-Pacific region.
Yoshio Kondo, professor emeritus at Kyoto University, was awarded the Harrington/Ishikawa Medal, given annually to a quality professional for outstanding contributions to promoting quality technologies. Kondo, who has been active in improving the quality of major companies around the world, is also the International Academy for Quality's chairman of the board.
For more information on the award and the Walter L. Hurd Foundation, contact H. James Harrington, Hurd Foundation chairman, at telephone (408) 947-6587.
Tips for Newly Appointed Managers
Are you a new manager? Do you know someone who is? If you've answered yes to either of these questions, then you're probably familiar with the concerns new managers face. Not only must managers supervise and guide others, but they must also know what expectations to set for themselves.
Andrew E. Schwartz, president of management development firm A.E. Schwartz & Associates, has good advice for new managers. From his company's training program, called "The School for Managers," Schwartz offers the following tips for those managers just getting started:

Don't expect too much too soon -- Managerial positions require new skills and ways of thinking. Give yourself time to learn how to carry out your new role.

Follow the Golden Rule -- Commit to managing subordinates as you would like to be managed.

Admit your mistakes -- Set a good example by taking responsibility and fixing what went wrong.

If you don't know, say so -- You'll be surprised by the respect you'll generate from saying, "I don't know." However, be quick to follow those words with, "but I'll find out."

Know your role -- It's essential that you know your department's role and how it fits into the organization's mission.

Learn how to juggle responsibilities -- Managers must deal with missed deadlines, conflicting priorities and office politics.
For more information about management skills, contact A.E. Schwartz & Associates' School for Managers at telephone (617) 926-9111, visit the company's Web site at www.aeschwartz.com .
IndustryNews
AWS presents ISO 9000 seminars
In conjunction with Quality Service International, the American Welding Society is offering ISO 9000 training seminars. Offered at locations around the country, the seminars include standards for customer satisfaction, ISO 9000 implementation, the internal auditor development, package programs designed to train employees responsible for ISO 9000 audit management, or anyone leading a group of internal or external auditors. Upcoming seminar sites include Houston, Miami, Detroit, San Diego, Chicago, Pittsburgh and Dallas. For more information, contact the AWS Conference Department at (800) 443-9353, ext. 449, or www.aws.org .
BYK-Gardner develops new color technology
Color analysis used to require benchtop equipment in a lab. But manufacturers lost time as parts from the assembly line were taken to the lab for testing. The desire to eliminate production delays, coupled with the need for repeatable color analysis, led BYK-Gardner to develop the 45/0 color spectrophotometer, a portable unit that provides users with the same capabilities as benchtop units. Rather than the commonly used tungsten or xenon lamps, the instrument has an LED light source, a less expensive option that also produces considerably less heat, is long-lasting and has low power requirements. For more information, contact BYK-Gardner at telephone (800) 343-7721 or visit www.byk-gardner.com .
Entela partners with QPS Evaluation Services
Entela Inc. has formed a partnership with QPS Evaluation Services Inc. of Toronto, a company specializing in field evaluation work in Canada and the United States. The Entela/QPS partnership will offer a choice of two on-site services: field evaluation, providing on-the-spot labeling of electrical products found in compliance with specified requirements; and field certification, a customized, full certification service performed at the customer's location, typically used for limited production runs. Both services cover all electrical and electronic products, including medical equipment. For more information, contact Entela Inc. at telephone (800) 888-3787.
Giddings & Lewis introduces year 2000 program
Giddings & Lewis is implementing a comprehensive program to provide its customers with information, assistance and solutions concerning the year 2000 problem. At the company's Web site, www.giddings.com , visitors can click on Year 2000 Information and find a wealth of information on Y2K issues, along with warranty details and the status of G&L's entire line of installed products. Besides offering warranty and Web assistance, G&L is also proactively contacting customers regarding Y2K. For more information, visit the company's Web site or call its Y2K hotline at (800) 452-7071.
IMS teams with service firm for CMM upgrades
International Metrology Systems is partnering with a number of independent service companies nationwide -- including Dayton, Ohio-based Measurement Specialties Inc. -- to offer upgrades to existing CMM capacity with new controller and software capability, resulting in new functionality and an additional 10-year life. This service intends to counter the trends to fragmentation among CMM OEMs, which has typically resulted in reduced customer support. For more information, contact IMS at (313) 591-3800 or visit www.dmis-cmm.com .
New benchmarking clearinghouse serves Pacific Rim
The American Productivity & Quality Center has joined with the Hong Kong Productivity Council to launch the Asian Benchmarking Clearinghouse. Operating since early October, ABC provides Pacific Rim-based companies with opportunities to share knowledge and best practices. ABC promotes activities including benchmarking consultancy, consortium studies, research services, training, publications, conferences and forums, newsletters, information services and a best-practice database. For more information, call ABC at (713) 685-7260 or visit www.apqc.org .
Registrars offer quotes at one-stop service site
The ISO 9000/QS-9000 Support Group has introduced an interactive Internet form that allows companies to obtain several registration quotes using a single form. The site, www.isogroup.simplenet.com/massquote.htm , includes registration services for ISO 9000, QS-9000, ISO 14000 and SA8000. To use the quote form, answer two dozen questions about your company; once the information is submitted, several registrars will respond with no-obligation quotes within 24 hours. The form is available to any company with no restrictions. For more information, contact the support group at telephone (616) 891-9114.