Efficient Measuring Improves Woodworking Quality

Accurate Technology ProScale Digital Measurement System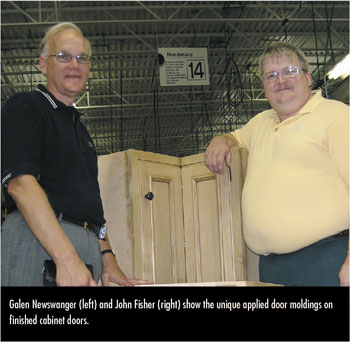 Throughout all manufacturing sectors, everyone is looking to increase production and reduce costs. However, one thing is non-negotiable: product quality.
The woodworking industry isn't immune to these quality parameters. Quality Custom Cabinetry, located in the heart of Amish Country in New Holland, Pennsylvania, manufactures high-end, high-quality custom kitchen components, with cabinet doors being the primary product. Amish furniture has a well-deserved reputation for hand-crafted, quality workmanship, but Quality Custom Cabinetry is also a high-production facility with a focus on quality improvement. This emphasis has paved the way to increased production, higher sales and improved customer satisfaction.
In the past, the level of quality in many woodworking plants was based on the reliability of the tape measure and the operator's ability to read it correctly. However, due to the current dearth of skilled laborers, many newly hired woodworkers can't reliably read a tape measure and translate those fractional readings into their decimal equivalents.
In order to eliminate this problem, as well as improve product quality, Newswanger's team retrofitted linear digital measurement units onto various machines throughout the shop. These digital measuring units, called ProScales, are made by Accurate Technology Inc. of Fletcher, North Carolina. They are high-precision electronic devices designed to make linear measurements with speed and accuracy.