New Standard Aims to Improve E-Quality
L arge warehouse stores are notorious for poor service quality, but the free market system allows them to prosper because consumers are willing to trade good service and convenience for lower prices. What this means to the big-box retailers is that there's no need to improve customer service to boost customer satisfaction.
Likewise, as e-commerce is still in its infancy, most dotcoms are competing against local brick-and-mortar shops whose storefronts and other overhead make matching online prices impossible. This has resulted in poor e-quality.
If you've ever made an online purchase--or even just kept up with your Quality Digest reading--the concept of poor e-quality likely isn't foreign. But at least one young company promises to help companies improve the quality of their e-commerce.
Clicksure has created the Quality Standard for Electronic Commerce, which it claims is "the world's most comprehensive and reliable quality e-business certification program." The company was incorporated in early 1999 by five individuals previously with SGS Group, the largest verification, testing and certification organization in the world.
"It's our goal that the Quality Standard for Electronic Business will soon stand alone, and Clicksure will then be just one of the certifying bodies," explains Steve Delcarson, president and COO of Clicksure. "Our mission is to build confidence in e-business for customers, Web site visitors, venture capital lenders, suppliers and anyone else working with an e-commerce company. And it doesn't matter if we're talking about a Fortune 100 brick-and-mortar company or a small, upstart pure dotcom."
With the standard's advisory board in place and version 3.0 of the Quality Standard for Electronic Business soon to be released, Delcarson says his organization is very close to developing an independent, nonprofit foundation that will administer the standard. Crucial to the formation of the foundation--particularly so soon after the creation of the standard and even of Clicksure itself--are the Clicksure signatories. The Clicksure Signatory program is an initiative to gain recognition of the Clicksure quality standard by well-established players in e-commerce. Signatories are companies committed to promoting and maximizing the number of quality e-businesses in the world by using the good name of their company or brand. Among them are Arthur Andersen, Compaq, IBM, Lotus and Wegmans.
Delcarson envisions benefits for every player in the e-commerce supply chain. "Customers who see the Clicksure Mark can feel confident that the company they're dealing with has quality programs in place for security, service, order filling, customer complaint management and more," he says. Likewise, venture capital lenders, suppliers and business partners should benefit from the building of confidence in the e-business sector.
"For the companies themselves, this program is really a journey," continues Delcarson. "Certification becomes the endpoint, but the program begins with our services designed to develop their online practices into best practices."
To accomplish this goal, Clicksure currently has a number of products--the Clicksure Confidence Builder, Discovery Snapshot and Investigator--all of which are paperless, technology-based applications that users employ to begin the certification process themselves. "In fact, 40 percent of compliance to the standard can be assessed through observing the companies' Web sites," says Delcarson. "But in trying to really improve e-business as a whole, our standard goes well beyond just Web sites to how companies conduct business, handle security, monitor customer feedback and so on."
Clicksure has developed its hallmark program to comply with ISO/IEC Guide 62 and has applied for accreditation with a leading European accreditation agency to the European standard EN 45012. In the near future, Delcarson expects this accreditation will be complete--with larger and larger companies coming onboard--and the Quality Standard for Electronic Business will be one step closer to becoming the default global standard for quality in e-business.
With the Internet creating a second gold rush, many companies are quick to jump into the online market to get their share of the riches. But some do so before setting up quality procedures and processes. And as e-business competition grows, as is the case in the traditional markets, the successful companies will use quality management systems to set themselves apart from their competitors.
Whether Clicksure's program will become the global standard--a de facto ISO 9000 for online companies--remains to be seen. But with the accreditation, the lack of comprehensive competition and its association with major high-tech players, the Quality Stand-ard for Electronic Business seems well-poised for growth.
To learn more about Clicksure, its standard and other services, visit www.clicksure.com.
RAB Requires ISO 9000:2000 Transition Training of Auditors
ISO 9000:2000 Transition Resources
In an effort to make the transition to the 2000 version of ISO 9000 as seamless as possible, RAB has launched a new ISO 9000:2000 transition section on its Web site.
Both linked from the main RAB home page and available at www.rabnet.com/
iso_main.shtml, the ISO 9000:2000 transition section offers a number of ISO 9000:2000 resources. They include:

A question-and-answer guide for RAB-certified auditors

A list of approved transition-training courses

Learning objectives for transition-training courses

Transition-training course requirements for course administrators

RAB advice for registered companies on making the transition smoothly

A link to the ISO Web site for more information about the 2000 revisions

A link to the American Society for Quality (ASQ) Web site, where the FDIS version of ISO 9000:2000 is currently available

For more information, visit the ISO Web site revisions page at

www.iso.ch/9000e/revisionstoc.htm or the ASQ Web site at www.asq.org

Are you growing concerned about your company's eventual transition to the soon-to-be-released ISO 9000:2000 standard? If so, rest assured that your auditor will be preparing to make that transition as problem-free as possible.

The Registrar Accreditation Board (RAB) has announced a requirement for its certified quality management systems ISO 9000 auditors to complete approved transition training.

"RAB's role as an auditor certification body is to assure that any new skill requirements for certified auditors are met and maintained," says Joseph R. Dunbeck, RAB chief executive officer. "Therefore, we are requiring that all RAB-certified auditors complete a minimum of 14 hours of training within 24 months of the issuance of ISO 9001:2000."

RAB-certified auditors must complete the transition training course before conducting audits to ISO 9000:2000 if they wish to use these audits for maintaining certification. However, auditors will be allowed to continue to audit to the ISO 9000:1994 standards for up to three years after issuance of the 2000 series, which is expected by the end of this year.

To ensure the consistency and quality of transition training for certified auditors, the RAB auditor certification department has developed a program for approval of transition-training courses. Based on a review of course materials, RAB will add courses that meet stated learning objectives to the list of approved courses posted on the organization's Web site (www.rabnet.com).

"This approval process will aid RAB-certified auditors in the selection of an acceptable course," explains Cindy Miller, director of RAB's auditor certification programs. "By selecting an approved course, an auditor is assured that RAB has accepted the course as meeting stated requirements and therefore, that auditor is required to submit less documentation."

Complete information on the transition training requirements was mailed to all RAB-certified auditors in August.

Free Auditing Proves Very Valuable

If your company has ever even looked into becoming registered to ISO 9000, hiring a quality management consultant or performing gap analysis, you probably never thought you'd hear the words "free" and "auditing" in the same sentence. But, believe it or not, that's exactly what the Midlands Auditing Group (MAG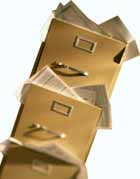 ) offers.
MAG is made up of a group of auditors who volunteer their time and services in exchange for nothing more than to gain experience, recoup travel expenses and perhaps get a meal.
But before you fire your registrar, be advised that MAG can't get your company registered to ISO 9000. What its auditors do provide is invaluable gap analysis--an economical, mutually beneficial alternative to often pricey consulting.
"MAG was founded in 1995 to provide auditors--particularly in small companies, where they don't have large audit teams--experience," explains John Matras, chair of MAG. "We're in no way aiming to replace registrars for surveillance audits of ISO 9000-registered companies. However, one client did tell us that because of its work with us, its registrar lowered the number of required audits from two to one."
But many of MAG's clients use the free service well before contacting an ISO 9000 registrar. "For us, MAG sent five auditors, who came in and did a full-blown audit that resulted in our discovering a few areas needing improvement," says Della Sanders, director of quality for Werner Logistics Services, a division of national truckload carrier Werner Enterprises based in Omaha, Nebraska. "The MAG auditors are especially helpful because they bring a variety of experiences dealing with quality in a small or medium-size company to the table." After working with MAG, Werner Logistics passed its initial ISO 9000 registration audit.
Based in Omaha, Nebraska, MAG auditors have completed more than 50 audits in areas as far away as Florida. "Our typical company may employ about 150 people in any industry," says Matras. "We've helped one company in food processing, a trucking company, computer firms and others in more than a dozen industries.
To learn more about MAG, contact John Matras at (402) 232-4730 or e-mail john_r_matras@raytheon.com .
APQC Benchmarks Performance Measurement Best Practices
T he concept of performance measurement systems is anything but new. Indeed, they're key factors in separating leading companies from the field and are often given credit for being such. But like any measurement system, these are only helpful if they're used to gauge effective indicators of future success.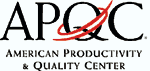 Among the more popular of such systems are balanced scorecards, multifaceted tools that can be used for communications, alignment, improvement and control. But perhaps most important, balanced scorecards allow organizations to rally effort around those vital activities: those most likely to lead to future success.
A recent American Productivity & Quality Center (APQC) Best-Practice Report, Measure What Matters: Aligning Performance Measures with Business Strategy, offers a thorough examination of balanced scorecards and innovative performance measurement practices. Concluding a consortium-learning forum conducted by APQC, this report focuses on designing a performance measurement system, implementing and operating the system, and communicating and driving behaviors.
"Implementation of the balanced scorecard has proved to be a challenge for most organizations," says Neil Peltier, the APQC study's project manager. "The observations of the best-practice partners reflect the challenges and concerns associated with initiating the balanced scorecard and reveals how to overcome those challenges."
Even the most advanced users of performance measurement often don't have a fully integrated scorecard in use throughout the organization. "Meaningful and effective performance measurement begins with strategic planning and is linked to the periodic planning process," explains Arthur M. Schneiderman, an APQC expert. "Executives need to be actively involved in leading a measurement implementation effort."
The organizations chosen for their best practices in aligning performance measures with business strategy include 3M, Boeing, Caterpillar, GTE Human Resources and Nortel Networks.
The best-practice report is available to members of APQC's International Benchmarking Clearinghouse for $295; the nonmember price is $495. Measure What Matters includes an executive summary, an overview of how best-practice companies align performance measures with business strategy, study findings supported by company examples and company profiles. The executive summary is available for free download at www.store.apqc.org, the APQC online store at which the entire report can also be purchased.
For more information, contact APQC by visiting www.apqc.org or by calling (800) 776-9676.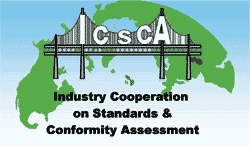 Organizations Seek Global Conformity Assessment Standards
Two global organizations, the Industry Cooperation on Standards and Conformity Assessment (ICSCA) and Partners in World Safety (PWS), recently held their second meeting in a continuing effort to promote a common understanding on ways to increase public health, safety and protection of the environment while saving time by eliminating nonvalue-adding conformity-assessment processes, resulting in more efficient market-access procedures.
ICSCA is an informally organized but broadly leveraged group of corporate standards professionals and business executives from 14 countries, more than 50 globally active companies and 13 industry associations. The organization's members share a vision of increased trade and commerce through the appropriate application of industry standards and the belief that such standards should add value to the products affected by them. The ICSCA focus is on conformity-assessment requirements and agreeing upon ways to improve the global "system" for standards development.
PWS, too, is an informally organized global group of national certification bodies, all actively operating in the International Electrotechnical Commission System for Conformity Testing and Certification of Electrical Equipment (IECEE) CB-Scheme. PWS is a group of certification body executives and conformity assessment and standards experts from nine countries and 10 companies.
PWS members share a common focus on safety, and a vision of "working together for world safety." The main aim of the group is to find solutions for the processes in conformity assessment for public health, safety and protection of the environment.
At their first meeting, ICSCA and PWS developed and signed a basic agreement on principles, which includes:

Concurrent harmonization of regulations, standards and conformity-assessment processes globally on a sectorial basis

"One standard, one test, global acceptability" on a sectorial basis

Support for the IECEE CB-Scheme as a benchmark model for other sectors, including the scheme's extension to sectors that may use only a proportion of IEC standards and to non-IEC member countries
In recognition and support of ICSCA/PWS liaison, the International Electrotechnical Commission Conformity Assessment Board at its May 24 meeting in Geneva gave formal endorsement to the ICSCA-PWS Basic Agreement on Principles.
At the groups' second meeting, ICSCA and PWS agreed on several joint actions related to the following four interconnected issues to be dealt with in the regulated area:

Jointly develop a Suppliers Declaration of Conformity (SDoC) form

Jointly develop content for the compliance folder, which normally accompanies the SDoC

Jointly develop a white paper on market surveillance, because market surveillance is an important component in a workable regulatory system that accepts SDoC

Jointly advise governments on how to incorporate SDoC in their regulatory systems
More information is available at the ICSCA Web site, www.icsca.org.au.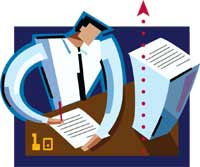 America's Best-Kept Secret: We Love Our Jobs
Pride is alive and well in the U.S. workplace. A new survey finds that nine out of 10 people are proud of their jobs, and three-fourths are proud of their workplaces. Moreover, 63 percent of workers say they wouldn't switch employers for the same job at the same wage.
According to the survey, conducted by MeaningfulWorkplace.com, 72 percent of workers say they do important work most or all of the time. Only 5 percent report that their jobs are mostly or entirely busywork.
"Forget all those stereotypes of lazy workers who don't care," says Tom Terez, author of 22 Keys to Creating a Meaningful Workplace (Adams Media Corp., 2000). "Most people come to work wanting to make a difference. They want their jobs to matter."
The biggest gripe is workplace bureaucracy. Among all respondents, people say they spend nearly 10 hours each week on average wrestling red tape and cumbersome workplace rules. Asked to cite the one factor that would offer the biggest boost to their productivity, respondents had a clear favorite: less organizational bureaucracy (44%), followed by a greater sense of purpose (29%), clear goals (18%) and being able to see results (9%).
Only two in 10 workers say they'd swap employers for the same job and wage (while two in 10 felt neutral on the subject). This group spends 40 percent of its time dealing with workplace bureaucracy, compared to 18 percent for people who are inclined to stay with their current employer. Meetings are just as long for both groups, but for people who want to leave, there's twice as much unproductive meeting time.
It would seem that with more bureaucracy and less productivity, these organizations would be clamoring for improvement ideas. But at workplaces where employees would rather leave than stay, only one in five employee-generated ideas is implemented--in sharp contrast to the 50-percent implementation rate at organizations where people prefer to stay.
Eighty-nine percent of respondents said their organizations have a mission statement, and 54 percent have them for their departments and work areas. Yet, among those who would go elsewhere for the same job and pay, 42 percent say their mission statements are rarely if ever used to set priorities and maintain focus.
Detailed results of the survey are available at www.meaningfulworkplace.com/survey/index.html .