Flowcharting Keeps NASA Processes Grounded in Efficiency

iGrafx FlowCharter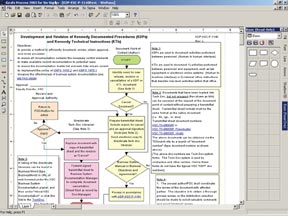 A successful space program requires more than state-of-the-art technology and hulking astronaut suits. Without strong organizational procedures and effective process management, the National Aeronautics and Space Administration's programs would be hard-pressed to launch even a grapefruit into orbit.
The space center selected iGrafx FlowCharter to replace its text-based documents on account of its simple operability and robust tool set. The Process Management division clearly defined the center's processes by conducting interviews and documenting procedures using FlowCharter, compressing lists of actions into graphic representations that staff members could easily comprehend. Aside from defining the center's processes, the process flowcharts also revealed procedural disconnection and discovered processes that had gone undocumented.
Flatness Testing Shifts Into 21st Century at Chrysler

Coherix Holomapper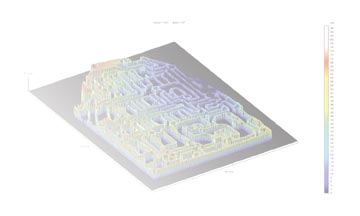 Flatness measurement is a critical component to Chrysler Group's transmission assembly. At the company's transmission plant in Kokomo, Indiana, each part is machined within a strict tolerance range set by product design engineers. Traditional CMMs identified and maintained acceptable flatness standards, but Chrysler had set its sights on even greater precision and quality. Part of the process involved recognizing the inherent fallibility of certain systems. Although Chrysler's CMMs were accurate, they were bound by their limitations. With a restricted number of contact points, there was an entire element below the surface that the CMMs were missing. Chrysler rectified the problem with the implementation of Coherix's Holomapper.