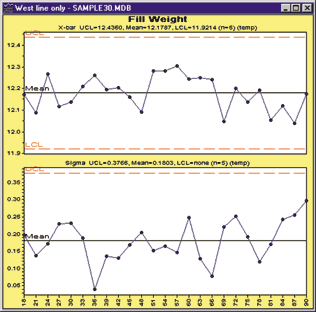 Ben & Jerry's Charts Success with SPC Software
PQ Systems SQCpack for Windows
How do you apply quality improvement techniques such as statistical process control to a product already known for its high quality?
That's the question posed to Ben & Jerry's, the ice cream company known for its superpremium quality, quirky flavors and nontraditional management style.
The Vermont ice cream maker uses PQ Systems' SQCpack for Windows in its three plants, located in St. Albans, Springfield and Waterbury, Vermont. To assure uniform high quality, teams collect and analyze data related to everything from the amount of air in the product to the number of shortbread wafers in its Cool Britannia ice cream.