This Week in Quality Digest Live
Quality Digest
Quality Insider
The U.S. Airline Industry Is in Trouble
Lean techniques can fix it
Published: Monday, May 22, 2006 - 21:00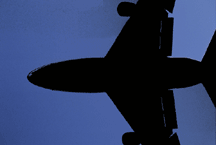 American Airlines' CEO Gerard J. Arpey's letter to the editor (
Quality Digest
, January 2006) shows exactly why the U.S. airline industry is in trouble: "We carry about a quarter of a million people every day," writes Arpey. "Inevitably, there will be mistakes that impact our customers." Nowhere does he even mention the idea of doing closed-loop corrective action to discover the root cause of the problems, as discussed by James Harrington in his columns,
"A Crash Landing for Airline Service Quality"
(October 2005) and
"Lost in the Service Quality Void"
(November 2005). Harrington's columns, in fact, are examples of the common-sense principle that Henry Ford described in
My Life and Work
(1922): "If the machine does not give service, then it is better for the manufacturer if he never had the introduction, for he will have the worst of all advertisements—a dissatisfied customer."
American Airlines' response simply aggravates this "worst of all advertisements" by arguing that mistakes are inevitable. Commitment to quality is driven from the top. As CEO, Arpey's attitude works its way down the organization to middle managers, supervisors and front-line workers: "La-de-dah-di-dah, mistakes happen, just live with it," seems to be their motto.
American Airlines is, however, far from the only airline whose managers and executives fail to comprehend even the basics of quality management. "A Foul-up a Day Is the US Air Way" could be US Airways' new slogan—passengers can pretty much count on at least one foul-up per round-trip, if not per day.
I just returned from a business trip on which my outbound flight was delayed because a power cart for the airplane wasn't available. The next day, I almost didn't get home because the first part of a connecting flight was delayed. Nonetheless, US Airways' flight status display boards said the flight was on time. I was lucky enough to overhear that the flight was delayed, so I was able to get reticketed on another airline, instead of being stranded in Detroit. While I was walking over to catch that flight, on the status display board the US Airways flight was still "on time."
If that was just bad luck, it seems that US Airways keeps having the same bad luck over and over again. During a previous flight to Detroit, the plane was delayed two or three hours. This time, the airline posted at least three expected departure times, which means US Airways had no real idea when the plane was actually going to depart. Upon its arrival, the airplane went to a terminal that didn't have the right equipment to service it for turnaround, adding another hour of delay.
The next time I had to go to Detroit, I drove more than an hour to another airport to get a direct flight that didn't involve US Airways. I didn't want to risk missing an appointment with a client or arriving so exhausted that I would be of little use. If I can't trust that a supplier won't degrade or ruin the service I owe my customers, I won't use that supplier again, if I can possibly avoid it.
Apparently, US Airways has yet to consider hiring retired Air Force or Navy officers who have handled flight operations at air bases or on aircraft carriers. The armed forces figured out long ago how to make sure that the right equipment and aircraft are where they need to be when they need to be there, because even one foul-up (like the ones routinely plaguing US Airways) can get people killed during wartime.
This isn't to say that commercial aircraft are unsafe—the pilots who fly them would never tolerate slipshod maintenance. If fuel and power carts show up late or not at all, the worst that can happen is that the plane doesn't fly and the customers are inconvenienced. That is, airlines companies don't seem to be concerned with failure modes whose FMEA severity ratings are eight or lower on a scale of 1–10, problems that fall short of jeopardizing human life, but still constitute partial or total service failure. If a fighter aircraft doesn't fly because something wasn't available when it was needed, whatever the aircraft was supposed to protect—like an aircraft carrier—may be hit by enemy bombs and dozens or hundreds of people become casualties. The armed forces take the concept "For want of a nail" very seriously and it's time that our commercial airlines get that message as well.
On a positive note, United Airlines is now implementing lean practices that will help it improve customer satisfaction and its bottom line. Boarding an airplane takes a long time, because everyone and their carry-on luggage must pass through a single door. Subway trains allow passengers to get on and off in less than a minute because there is at least one door per car, as opposed to one door per train. United Airlines is now deploying a fully automated, over-the-wing, dual-end jet bridge that allows use of the aircraft's front and rear doors simultaneously.
The company has also recognized the lean manufacturing principle that, just as a machine produces value only when it's actually transforming parts, a jetliner earns money only when it's flying. Like internal setup, ground time can be reduced through single-minute exchange of die (SMED) principles for quick changeovers. NASCAR pit crews have developed ways to cut every second of unnecessary time from their service operations, and United Airlines is now sending its ground crews to learn similar techniques. Susan Carey writes in the Wall Street Journal, "They aren't about to turn airport runways into race tracks, but UAL Corp.'s United hopes some training in the split-second practices of NASCAR pit crews will help slash the time that United's 455 jetliners spend on the ground. Less time on the ground equals more time aloft. That means more daily flights without having to buy new planes and—the airline hopes—more revenue."
Although my previous travel experience has included problems with United Airlines also, these two actions suggest a management attitude that greatly differs from the one that prevails at American Airlines and US Airways. United Airlines clearly realizes that it must do things differently, instead of hoping for better results from the same old ways of doing business.
About The Author

Quality Digest
For 35 years Quality Digest has been the go-to source for all things quality. Our newsletter, Quality Digest, shares expert commentary and relevant industry resources to assist our readers in their quest for continuous improvement. Our website includes every column and article from the newsletter since May 2009 as well as back issues of Quality Digest magazine to August 1995. We are committed to promoting a view wherein quality is not a niche, but an integral part of every phase of manufacturing and services.