This Week in Quality Digest Live
Ryan E. Day
Metrology
Maximizing Measurement Consistency with 3D Imaging
Rapid-Line Inc. uses FARO's Cobalt Array Imager to protect customers' quality values
Published: Thursday, October 27, 2016 - 11:40
Variability is an inherent part of the measurement process. Purely from a statistical perspective, there are no "errors," just products and parts that are either in or out of tolerance as per specifications. But whether variance can be considered an error or not, within manufacturing environments measurement mistakes often translate to migraines and lost profit.
Measurement errors can be divided into two components: random error and systematic error. Random errors are errors in measurement that lead to measurable values being inconsistent when repeated measurements are taken. Systematic errors are errors that are not determined by chance but are introduced by an inaccuracy inherent in the system.
Although random vs. systematic is deeper than mere semantics, the challenge of reducing measurement error remains at the crux of profitability for all manufacturers. So how do you reduce measurement error? Better training? Better system? Better equipment? Sometimes all three answers are rolled up in one solution.
The company
Established in 1926, Rapid-Line Inc. is a full-service metal fabrication shop and contract manufacturer supplying a broad range of services to a variety of industries. Rapid-Line provides everything from concept through production in one modern facility.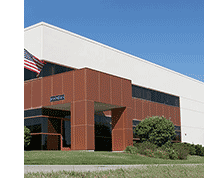 Registration to ISO 9001 is one of the ways Rapid-Line has demonstrated dedication to protecting its customers' quality values. Pursuant to that registration process, Rapid-Line needed to address the same measurement variations that challenge every manufacturing plant.
The challenge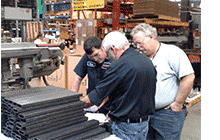 "With multiple operators on multiple shifts, it's not impossible for each operator to come up with a slightly different measurement for the same part," says Jon Ringnalda, quality engineer at Rapid-Line. "Maybe not a lot different, but different. When you're working with tolerances of millimeters, it matters."
With in-house training covered by resident quality experts, Rapid-Line turned its attention to process and equipment.
"We have a CMM [coordinate measuring machine], but it takes a lot of programming, and it has a very expensive head on it," says Ringnalda. "You can't have just any operator go up and use it. With replacement heads costing tens of thousands of dollars, it's too risky. The CMM also requires a specialized operator, which our shop can't really support."
As always, different situations call for different solutions. In Rapid-Line's case, a 3D noncontact scanner addresses many of its needs, and the Cobalt Array Imager from FARO Technologies is the engineer's scanner of choice.
The solution
The Cobalt utilizes blue light technology to capture millions of high-resolution, 3D coordinate measurements in seconds.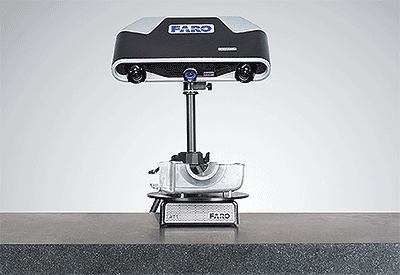 The Cobalt is equipped with dedicated onboard processors—an industry first. The smart sensor allows unique multi-imager array configurations that expand the 3D scan area to deliver rapid, automated, and comprehensive inspection. The actionable data are then displayed as a simple go/no-go result, or an easy-to-read dimensional deviation color map. An unlimited number of 3D imagers can be placed in array configurations virtually anywhere in a manufacturing process—all scanning simultaneously and controlled by a single computer.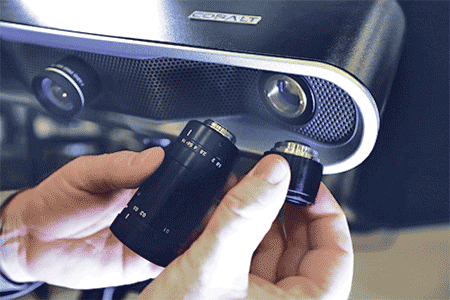 The Cobalt is ideally suited for automated metrology applications within industries such as automotive, aerospace, metalworking, and in other sectors utilizing automation.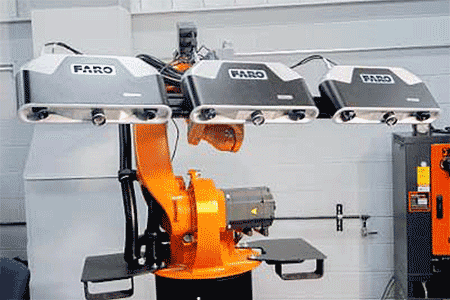 "The Cobalt is so simple to program," adds Ringnalda. "It runs off the 3D CAD files that our customer provides. We use the PolyWorks software to make the data useful."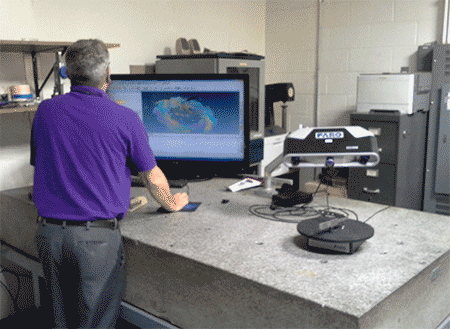 The PolyWorks software suite (from InnovMetric Software) is flexible enough to allow an operator to cherry-pick only the particular dimensions needed at any given step in the manufacturing process or run the whole piece compared to the file. This simplifies first-piece and in-process inspection tremendously. It also has a significant positive effect on measurement deviation.
"We do a lot of custom job-shop type of work, and every order requires a first-piece inspection," explains Ringnalda. "It's not unusual for us to do first-piece [inspection] on 30 orders in a single day."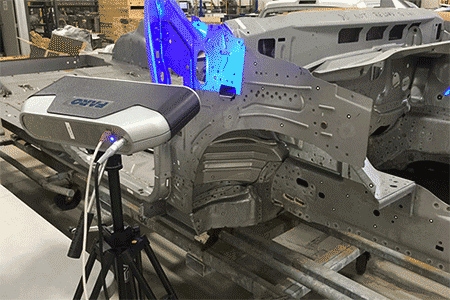 In a job-shop environment, where setup and changeover is half the battle, accurate measurements are closely tied to profitability.
"For us, one of the beauties of the Cobalt imager is the hands-free aspect," Ringnalda laughs. "It makes it pretty hard to screw up."
The Cobalt's flexibility is also helpful in development. Easily deployed in manual or fully automated workflows, Cobalt delivers fast and consistent measurements for dimensional inspection and reverse-engineering applications on parts, assemblies, and tooling.
"If I'm helping to make something like a fixture, I have the option to run the imager without a CAD file for reference," says Ringnalda. "We know what part dimensions we're looking for so we can create custom fixtures to manufacture them. Then I can use the Cobalt to take test part measurements, and we can make adjustments to the fixture as needed."
The results
Whether deployed in multiple imager-array configurations, mounted on a robot, or tripod-mounted, the Cobalt reduces measurement error and inspection cycle times, and improves throughput and quality.
Is the Cobalt Array Imager a good fit for Rapid-Line?
"As a matter of fact, our old CMM is now for sale," quips Ringnalda.

FARO® Cobalt array imager
About The Author

Ryan E. Day
Ryan E. Day is Quality Digest's senior editor for solution-based reporting, which brings together those seeking business improvement solutions and solution providers. Day has spent the last decade researching and interviewing top business leaders and continuous improvement experts at companies like Sakor, Ford, Merchandize Liquidators, Olympus, 3D Systems, Hexagon, Intertek, InfinityQS, Johnson Controls, FARO, and Eckel Industries. Most of his reporting is done with the help of his 20-lb tabby cat at his side.