Featured Video
This Week in Quality Digest Live
Hexagon Manufacturing Intelligence
CMSC
Hexagon Metrology Opens New Solution Centers
Published: Thursday, August 13, 2015 - 14:24
(Hexagon: North Kingstown, RI) -- Hexagon Metrology today announced the opening of two new Hexagon Metrology Solution Centers, in Milwaukee, Wisconsin, and Wilmington, Delaware. Located in premier areas of the country for manufacturing and technology, the offices will each include a training center and a technology showroom available for customer demonstrations, seminars, and more. Project managers, sales, service, and application engineers will be locally based and dispatched from each center. "HxGN LIVE Local" Grand Opening events are planned for Fall 2015, and will feature ribbon cuttings and refreshments, customer forums, networking opportunities, product demonstrations, and valuable one-on-one sessions with Hexagon Metrology experts.
The Milwaukee Solution Center will facilitate training and support for local manufacturers in Wisconsin and the Milwaukee region, which produces industrial controls, medical imaging equipment, mining machinery, low-emission engines, advanced aviation systems, monorails, and much more. The center is located at 20900 Swenson Drive, Waukesha, Wisconsin, 53186.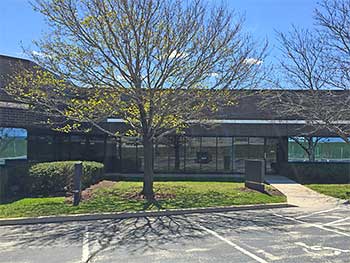 The Wilmington Solution Center will offer training and customer support for local manufacturers in the Mid-Atlantic region, serving industries such as shipbuilding, automotive, food processing, and more. The center is located at 800 First State Boulevard, Wilmington, Delaware, 19804.
"Hexagon Metrology continues to expand our footprint to better serve the advanced manufacturing customer base in the United States," states Angus Taylor, president and CEO of Hexagon Metrology Inc. "These new offices enable our project managers and technical staff to work very closely with local high-tech companies trying to solve quality control and high-precision measurement issues, or assist customers who are ready to explore metrology automation. We are very excited to open the doors of our new facilities in Wisconsin and Delaware."
About The Author

Hexagon Manufacturing Intelligence
Hexagon Manufacturing Intelligence helps industrial manufacturers develop the disruptive technologies of today and the life-changing products of tomorrow. As a leading metrology and manufacturing solution specialist, our expertise in sensing, thinking and acting – the collection, analysis and active use of measurement data – gives our customers the confidence to increase production speed and accelerate productivity while enhancing product quality.
Hexagon Manufacturing Intelligence is part of Hexagon, a leading global provider of information technologies that drive quality and productivity across geospatial and industrial enterprise applications.