Featured Video
This Week in Quality Digest Live
FARO
CMSC
3D Metrology Software from FARO CAM2 Measure 10.5
Published: Thursday, August 13, 2015 - 14:13
(FARO: Lake Mary, FL) -- FARO Technologies Inc. (NASDAQ: FARO), the world's most trusted source for 3D measurement, imaging, and realization technology, announces the release of CAM2 Measure 10.5, its latest software for the FaroArm, FARO ScanArm and FARO Laser Tracker.
CAM2 Measure 10.5 leads the market with its capability to connect multiple 3D measurement devices, within the same coordinate system, and simultaneously scan into a single seat of software on one computer. This capability allows users to seamlessly scan large objects with higher speed and more precise accuracy to complete 3D scanning jobs faster.
​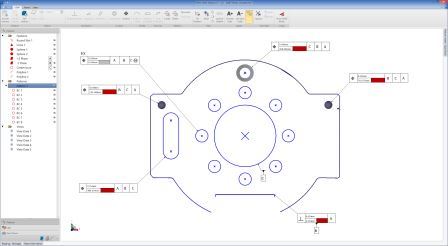 "The new CAM2 Measure 10.5 provides significant advancements that support our customers' needs to measure faster and more efficiently with improved ease-of-use," states Kathleen J. Hall, FARO's senior vice president and managing director for the Americas.
Significant advancements to geometric dimensioning and tolerancing (GD&T) functionality provide users with streamlined analysis and visual reporting. A part inspection can now be displayed just like a print to easily visualize and determine part quality. This enhanced functionality eliminates the need to look at each feature in sequence to make the same determination.
Workflow efficiencies are maximized with the ability to automate repeat inspections by programming data analysis to automatically occur after the measurements are taken. This new capability reduces required training time, significantly reduces the risk of operator error, and accelerates job completion times.
​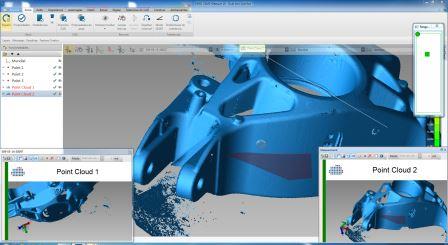 Additional enhancements include expanded point cloud capacity and the ability to easily scan trim edges. Users are now able to collect more than 20 times more data than previous versions while maintaining accelerated processing speed. New capabilities also allow trim edges on materials such as sheet metal to be easily scanned, essentially eliminating the need to collect hard-probed measurements on part edges.
"The capability to connect multiple devices for simultaneous 3D scanning, automating repeat inspections, and enhanced GD&T functionality represent major advancements in our metrology software. We are excited to launch this new release, and further enable our customers to use our world-class products to drive productivity gains," Hall concludes.
To learn more about the new FARO CAM2 Measure 10.5 and all of FARO's metrology offerings, please visit FARO online.
About The Author

FARO
FARO develops and markets computer-aided coordinate measurement and imaging devices and software. FARO's portable equipment permits high-precision 3-D measurement, imaging, and comparison of parts and compound structures within production and quality assurance processes. The devices are used for inspecting components and assemblies, production planning, 3-D documentation, as well as for investigation and reconstruction of accident sites or crime scenes, and to generate digital scans of historic sites. Principal products include the FaroArm, the FARO Laser Tracker ION, FARO Laser ScanArm, FARO Laser Scanner, FARO Gage, and the CAM2 family of advanced CAD-based measurement and reporting software.